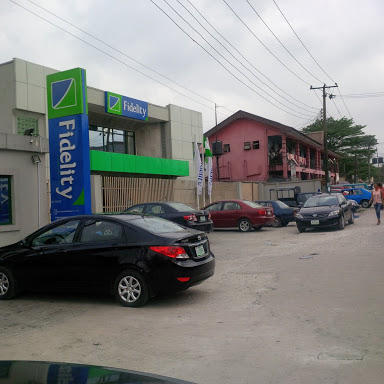 The deposit base of Fidelity Bank Plc has recorded a growth compared to what it obtained in 2015. In the half year report released by the bank, its deposit base was put at N829.9 billion compared to last year's N769.6 billion.
However, Fidelity Bank, in a statement, posted a decline of 2.6 per cent and 35.0 per cent in its gross earnings and profit before tax (PBT) respectively.
It said its net loans rose by 23 per cent to N711 billion against N578.2 billion in the comparative period, explaining that the net loans growth demonstrated its commitment towards supporting critical sectors of the economy.
The bank further said its total assets increased by 13.5 per cent to N1.39 trillion from N1. 23 trillion in 2015, while total expenses rose by 10 per cent to N31.7 billion from N28.8 billion in the preceding period of 2015.
Its operating income, the statement disclosed, increased to N43.6 billion from N42.0 billion in the preceding year, representing a 3.6 per cent increase.
"Despite the headwinds above, we continued with the disciplined execution of our medium term strategy and recorded decent growth on key operational metrics; deposits, loans, net interest income, electronic banking income and operating income," Managing Director of Fidelity Bank, Nnamdi Okonkwo, was quoted to have said in the statement.
Mr Okonkwo said that rising inflation rate, lower disposable income and tougher operating environment for most sectors of the economy and the impact of the devaluation on asset quality contributed to the financial performance.
"We have taken a very prudent view of the impact of the currency devaluation, tougher operating environment and declining consumer disposable income on selected sectors of our loan portfolio," he added.
The managing director said the bank would continue to ensure that its regulatory ratios remained above the regulatory thresholds.
"Our other regulatory ratios (liquidity ratio and capital adequacy ratio) remained above the set thresholds though capital adequacy ratio declined to 16.3 percent principally driven by the growth in our loan book and other earning assets.
"Key objectives for the 2016 full year remains; redesigning our systems and processes to enhance service delivery, cost optimisation initiatives to reduce expenses by 5.0 percent," Okonkwo stated.
He added that the bank would pursue proactive risk management, increase customer adoption to its digital platforms and enhance retail banking to boost market share.