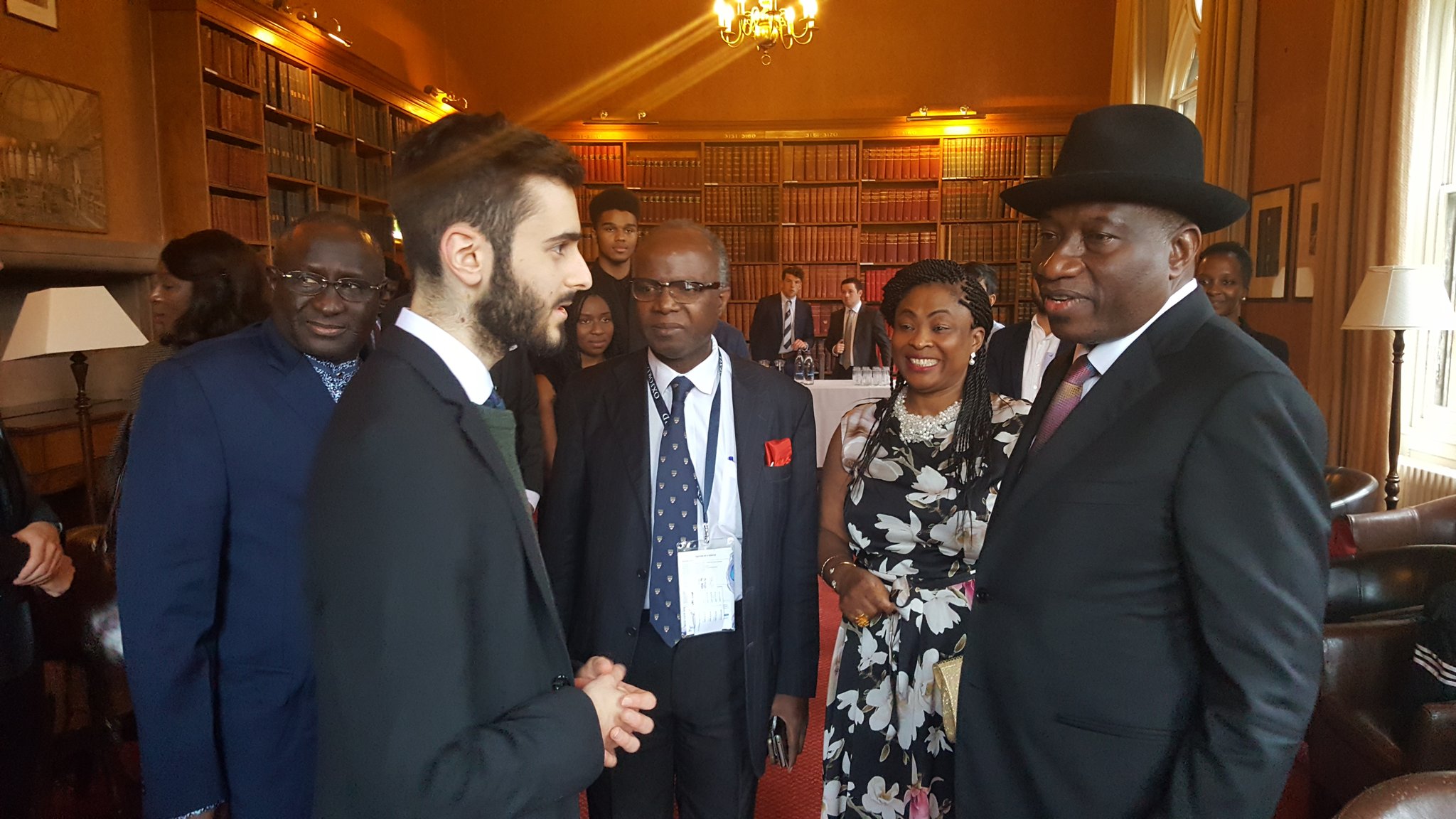 By Dipo Olowookere
Lagos State chapter of the All Progressives Congress (APC) has called on the Economic and Financial Crimes Commission (EFCC) to apprehend the immediate past President of Nigeria, Mr Goodluck Jonathan.
The Lagos APC, in a statement issued Thursday by its Publicity Secretary, Mr Joe Igbokwe, said it was wrong for the former President to defend the National Security Adviser (NSA) under his tenure, Mr Sambo Dasuki, and say could not have stolen $2.2 billion claimed by the EFCC.
The former NSA is currently being held in detention by the Nigerian government and would be re-arraigned by the anti-graft agency next month.
Mr Jonathan, addressing some youths at the Oxford Union in the United Kingdom, said it was impossible for Mr Dasuki to have stolen the said money.
"I don't believe somebody can just steal $2.2 billion. We bought warships, we bought aircraft, we bought lots of weapons for the army and so on and so forth and you are still saying $2.2 billion, so where did we get the money to buy all those things?" the former President had said.
But the Lagos APC, in the statement, condemned Mr Jonathan for defending Mr Dasuki.
"Even as we concede that Jonathan is on a desperate bid to rehabilitate himself, we wouldn't believe that a former president should be so contemptuous of the intelligence of Nigerians as to give the kind of defence he gave to Sambo Dasuki.
"We wonder what Jonathan makes of the horrid details that are emanating from the Dasukigate issue with shocking evidences, confessions and even refunds made by those that participated in that monumental corruption," the party said.
The Lagos APC further said, "To claim that Dasuki and his partners did not steal the arms purchase fund reveals the inner beliefs of Jonathan and explains that he is intrinsically webbed to corruption.
"Even while he is perceived as pathologically corrupt and his regime seen as the most corrupt in Nigeria's chequered history, one would have expected Jonathan to be cautious in seeking to advance very childish and inadmissible exculpation of his subordinates for glaring acts of corruption.
"We had expected that Jonathan would have striven to water down the lowly impression held of him by Nigerians and the international community by not deciding to be so patronising to clear cases of corruption by his subordinates. But with each day, Jonathan continues to baffle by his chameleonic acts.
"By Jonathan's cheap defence of Sambo Dasuki, we believe time has come for the security agencies to pick up Jonathan to tell the nation all that he knows of the many cases of corruption that happened under him."
The party also disclosed that, "We don't believe anything shields Jonathan from prosecution for corruption as we believe it is becoming indefensible for Jonathan to pretend he was innocent of the corrupt acts of his subordinates.
"While we condemn Jonathan's cheeky defence of Dasuki, even in the face of monumental damning evidences, we want to state that the anti-corruption war is incomplete until Jonathan is prosecuted for he continually proves, by such defence of his corrupt subordinates, that he knew everything that transpired in his corruption-ridden regime."