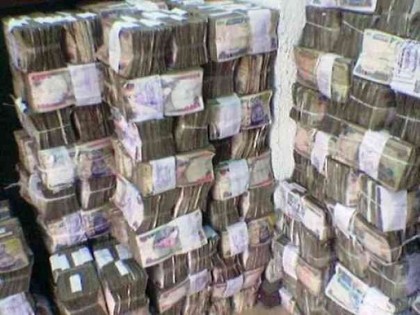 By Modupe Gbadeyanka
The sum of $25.46 billion is expected to be raised by the Federal Government from the World Bank, African Development Bank (AfDB) and the Islamic Development between now and 2018.
Also, the Nigerian government will turn to the Japanese International Cooperation Agency and the China Export Import Bank to borrow the money meant to complement the dwindling resources from oil and gas.
It would be recalled that on Tuesday, President Muhammadu Buhari had in a letter to the National Assembly sought the approval of the lawmakers for external borrowing of $29.96 billion to cover the 2016-2018 rolling plan.
According to an investigation by Punch, the FG would in due time approach the multilateral and bilateral agencies for $25.46 billion, while the remaining $4.5 billion would be raised from the issuance of international bonds.
As exclusively reported by The PUNCH, the Debt Management Office has already started the process that will lead to the issuance of the first tranche of $1bn bond in the international bond market before the end of the year.
Attempts to speak with the Director-General of the DMO, Dr Abraham Nwankwo, on the matter proved abortive as calls to his mobile phone were not answered. He had also yet to reply to an SMS sent to his phone by our correspondent as of press time.
However, a source at the Presidency, who spoke on the condition anonymity, confirmed that the multilateral and bilateral agencies would account for $25.46 billion of the amount being sought by the President from external sources.
The source said, "Most of the money will come from multilateral agencies. They are concessional loans. They are also long-term loans and include the requests of some state governments.
"The total cost of the projects and programmes under the borrowing (rolling) plan is $29.96 billion, made up of proposed projects and programmes loan of $11.27 billion; special national infrastructure projects of $10.69 billion; Eurobonds, $4.5 billion; and Federal Government budget support facility of $3.5 billion."
According to the President's letter to the National Assembly, the money will be spent on various projects in critical sectors, including agriculture, health, education, water supply, growth and employment generation, poverty reduction through social safety net programmes, and governance and financial management reforms, among others.
The President explained that the projects would make positive impact on the country's economic development.
Buhari said borrowing had become unavoidable because the government was grappling with lean financial resources.