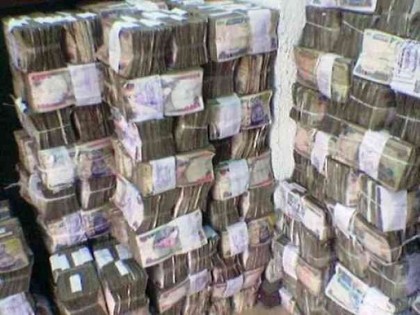 By Modupe Gbadeyanka
A former Central Bank of Nigeria (CBN) Director, Dr Titus Okunronmu, has thrown his weight behind plans by the Federal Government to borrow $29.9 billion to finance infrastructure development in the country.
The renowned economist, in a chat with the News Agency of Nigeria (NAN) on Monday in Ota, Ogun, explained that the money, when eventually sourced, would go a long way to revamp infrastructural deficit.
Dr Okunronmu, an ex-staff of the CBN's Budgetary Department, said borrowing for investment, not for consumption, would have positive impact on the economy and boost economic growth.
"If the Federal Government borrows for development, it is good and realistic, but borrowing for consumption is counter-productive to the economy," he said.
He said that the expected revenue in 2016 budget was not enough to cover the recurrent expenditure, so the government had to resort to depending on domestic and external borrowing and urged the government not to borrow from the nation's banking sector because borrowing from local banks would put more money in circulation, causing inflation.
NAN reports that President Muhammad Buhari had on October 25 written to the National Assembly seeking approval to borrow $29.9 billion to finance the nation's infrastructure development from 2016 to 2019.
Mr Buhari's letter said it had become necessary to resort to prudent external borrowing to bridge the financial gap.
He added that the monies would be applied to key infrastructure projects including power, railway and road project amongst others.