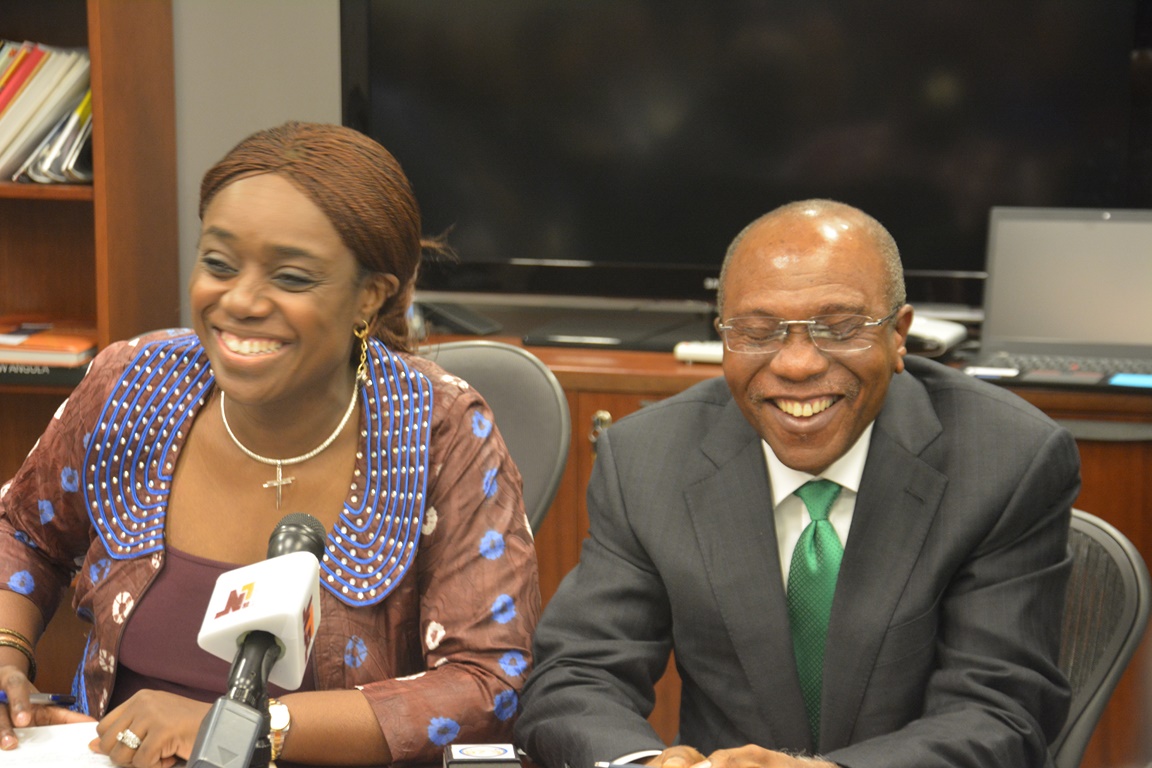 By Modupe Gbadeyanka
Minister of Finance, Mrs Kemi Adeosun and Governor of Central Bank of Nigeria (CBN), Mr Godwin Emefiele, have been asked to resign from their positions due to the present state of the Nigerian economy.
This call was made on Thursday by the House of Representatives panel set up to investigate the N700 billion bail-out funds given to some state governments by the Federal Government last year when they could not pay their workers' salaries.
The duo of Mrs Adeosun and Mr Emefiele did not appear before panel yesterday, which angered its Chairman, Mr Sadiq Ibrahim.
While Mr Emefiele sent an executive director at CBN, Mr Umar Abubakar, to represent him, Mrs the Finance Minister did not send any representative.
The lawmaker urged Nigerians to pressure the duo to leave office because of the way they have managed the economy.
Also, the committee called for the resignation of the Director General of the Debt Management Office (DMO), Mr Abraham Nwankwo.
"The attitudes of these top government officials show who is mismanaging the economy of the country. Nigerians should rise up and call for their resignation immediately," Mr Ibrahim said.
He said further that, "If it is to bring virement, they would rush down, but now that they are to come and explain to Nigerians how the bail-out fund running into over N700bn was disbursed, they are sending representatives; they are only interested in borrowing. This has to stop."