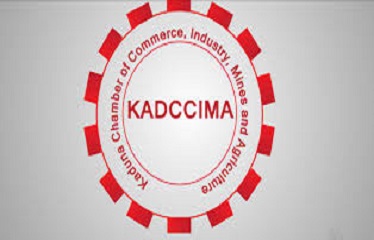 By Modupe Gbadeyanka
Dr Muheeba Farida Dankaka has been elected as the new president of Kaduna Chamber of Commerce, Industry, Mines and Agriculture (KADCCIMA).
She takes over from Dr Abdul-Alimi Bello, whose tenure has come to an end. Dr Bello was the president of KADCCIMA from 2012.
The new president will steer the affairs of the body for the next two years. Before her election, she was the 2nd Deputy President of the chamber.
Dr Dankaka is a well-known business woman in the construction industry and consumer products. She was elected at the combined 41st and 42nd Annual General Meeting (AGM) of KADICCIMA.
In her acceptance speech, Dr Dankaka, a graduate of Ahmadu Bello University, promised to maintain and even build on the successes of the chamber and to create innovative ways of engaging the state and federal authorities to develop agriculture, commerce and industry in Kaduna State.
She further pledged to support and assist the creation of city chambers in the state and other parts of Nigeria.
Also elected at the combined AGM was Mr Aliyu Dikko as the First Deputy President of the Chamber. He was previously the Managing Director of UBA, and is currently the Chairman of Assets Management and Securities Services Co. Ltd.
In the same vein, Mr Suleiman Aliyu, who was previously the Rector Nuhu Bamalli Polytechnic in Zaria, was elected the 2nd Deputy President of KADICCIMA.