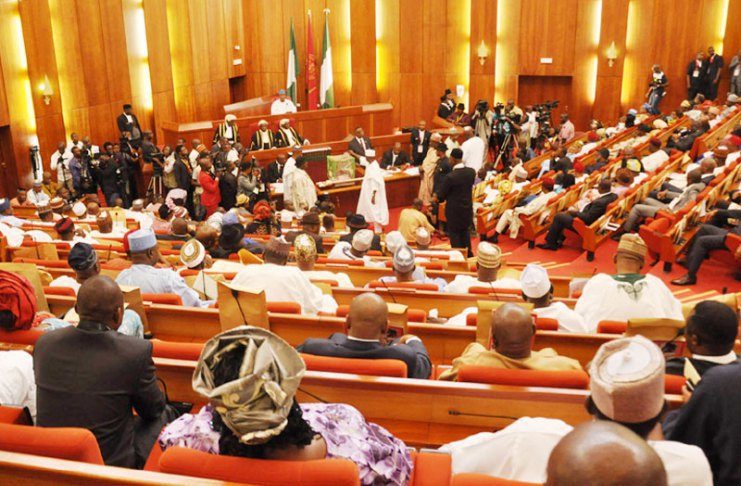 By Modupe Gbadeyanka
The Nigerian Senate has appealed to government to review the process of enacting the tariff handbook.
The Senate's resolution to suspend the ECOWAS trade protocols followed a motion on the abuse of customs tariff and indiscriminate issuance of fiscal policies, and their negative impact on the national economy.
Sponsor of the motion, Chairman Senate Committee on Customs, Mr Hope Uzodinma, during Tuesday's plenary, noted advised Nigeria to suspend the trade liberalization scheme and common external tariffs of the regional body-ECOWAS.
Mr Uzodinma informed Voice of Nigeria (VON) that his advocacy was based on the need to protect the country's national interest, especially now that Nigeria was making efforts to rebuild its economy.
"We entered into these protocols with the hope that the rule of origin, which means that genuine production from member countries is the product that will enjoy zero duty tariff, but they embarked
into sharp practices, allowing Malaysian companies to build oil tank farms in Cote'd'Ivoire, Ghana, and Togo, and then doing bulk shipping to these countries and packaging to enter Nigerian border in the name of ECOWAS treaty without paying duty.
"Now these ECOWAS countries will receive duty on bulk cargo delivered to them, get employment for their citizens who will repackage the products, and then remove the products to Nigeria without paying duty and enjoy the benefits of our market free," he explained.
ECOWAS treaty records that, under the provision of the trade liberalization scheme protocol, goods produced in any member state will be imported into any member state at zero percent duty rates. This includes prohibited items provided that such goods have 40% local value addition to satisfy "RULE OF ORIGIN" required.
These protocols of economic integration of the West African region were predicated on free movement of goods and services, as well as strategic economic convergence criteria of member states.