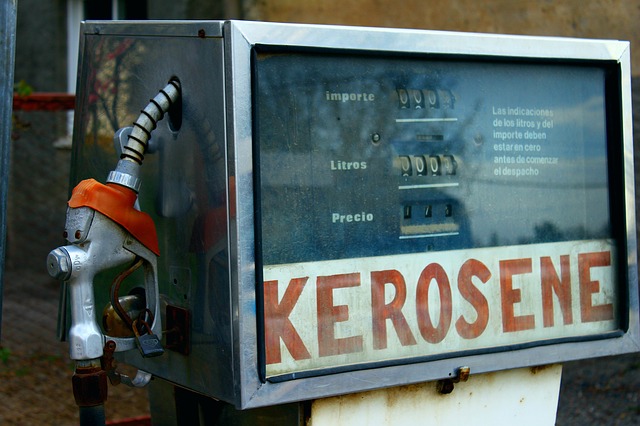 By Modupe Gbadeyanka
The volume of kerosene imported into Nigeria between May and September 2016 fell by 51.894 million litres, latest figures from the National Bureau of Statistics (NBS) have revealed.
In the report, it was disclosed that a total volume of 86.031 million litres of kerosene was imported in May and this dropped to 34.137 million litres in September, resulting into a reduction of N6.369 billion spent to bring the product into the country.
From the data, government spent N10.61 billion on kerosene importation in May, but dropped to N4.25 billion in September.
The cut in the importation of kerosene by the Federal Government was due to moves made by the Federal Ministry of Petroleum Resources and the Nigerian National Petroleum Corporation (NNPC) to encourage the increased use of Liquefied Petroleum Gas (LPG) commonly called cooking gas instead of kerosene.
Recently, the Vice President, Mr Yemi Osinbajo, disclosed that about $1 billion was spent by the government to subsidise kerosene in 2015, noting that this amount could have been used for other things that would grow the economy, especially in this time of recession.
He said such a huge amount of money was used to subsidise the product because of massive dependence on it by millions of households in Nigeria.
Mr Osinbajo disclosed that LPG was cheaper than kerosene and that Nigeria is one of the largest gas reserves in the world.
The Vice President further disclosed that the FG has now resolved to unlock the domestic LPG value chain.
However, many Nigerians are still very scared of using cooking gas because of the risk of leakages, which could cause explosion.
According to a housewife, Mrs Titi Odusanya, who spoke with Business Post correspondent in Lagos, she fears cooking gas because of the explosion risk.
"I know cooking gas is cheaper, but we have to look at the risk involved in it. I have heard stories of gas explosions from cooking gas. For me, I am still very okay with the use of kerosene," she said.
Another woman, who identified herself as Mrs Aminat Popoola, also echoed the thoughts of Mrs Odusanya.
"It is true gas cooks faster than the stove, but what about the risk involved? You have to be extra careful when you use gas at home. In fact, some landlords do not allow their tenants use cooking gas and where it is allowed, the gas cylinder is put outside for fear of bring down the whole building by fire," Mrs Popoola told Business Post.