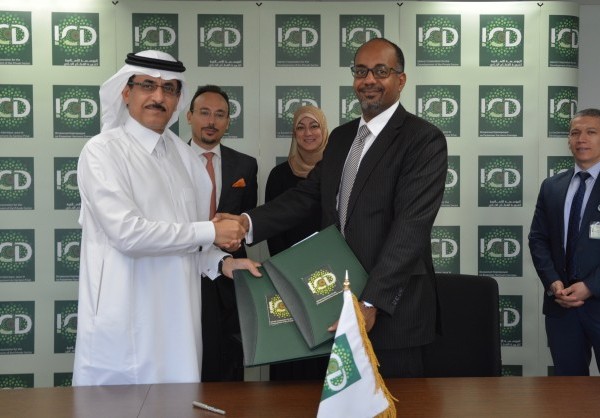 By Dipo Olowookere
A Memorandum of Understanding (MoU) has been signed between the Islamic Corporation for the Development of the Private Sector (ICD), which is the private sector arm of Islamic Development Bank (IDB) Group, and Eastern and Southern African Trade and Development Bank (PTA Bank).
The deal, Business Post learnt, is to finance and foster trade, socio-economic development and regional economic integration across the member countries.
The MoU envisages bilateral cooperation between ICD and PTA Bank in order to promote and facilitate the execution of their respective mandates through financing and investments in their common member countries.
Mr Khaled Al Aboodi, the Chief Executive Officer and General Manager of ICD, and Mr Admassu Tadesse, President and CEO of PTA Bank, signed the MoU on behalf of their respective organisations.
During the signing ceremony, Mr Khaled Al-Aboodi commented that, "One of the main activities of ICD is to support economic development and promote the development of the private sector in the member countries.
"We are sure that our cooperation with PTA Bank will lead us to better serve our common goals through providing financing facilities and investments".
Also, in his remarks, Mr Admassu Tadesse said, "We see many benefits in this new partnership with ICD, which covers several areas, including co-financing, lines of credit, treasury and risk sharing. Our cooperation will also open more opportunities to private sector investors in our common member countries."