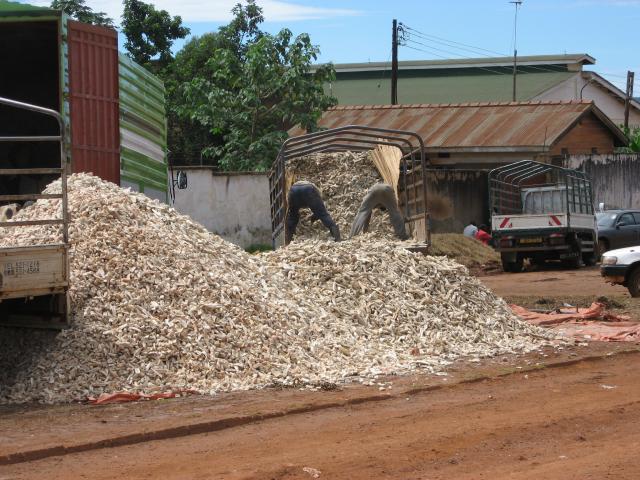 By Modupe Gbadeyanka
The need for poultry farmers to embrace livestock feeds made from cassava grits has been highlighted in Akure, the Ondo State capital.
At a programme held recently in the city, it was disclosed that use of cassava grits would cut the cost of feed production, thereby increasing the profit margin of farmers.
The programme, put together by the International Institute for Tropical Agriculture (IITA) in conjunction with the Department for International Development's programme; Market Development for Niger Delta (MADE) and HarvestPlus, was designed build capacity of processors to produce quality cassava grits which meet the requirement of feed manufacturers in the Niger Delta Region.
It was pointed out that the preference for cassava grits by the poultry sub sector presents a potential opportunity for 1 million metric tonnes cassava grits supply to the poultry feeds sector, especially with the high cost of maize in the country.
According to MADE's Cassava Intervention Manager, Mr Chyka Okarter, the use of cassava peels and the under sized roots for livestock grit will provide additional income to the processors and thus offset the effect of high cost of cassava roots.
He said the livestock feeds made from cassava grits have been tested to be okay.