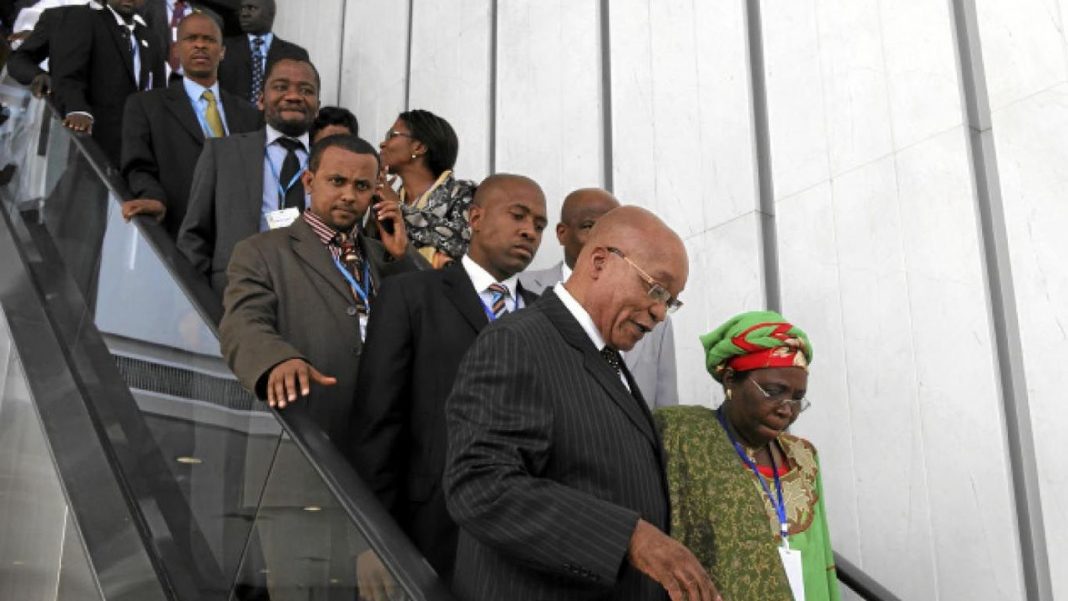 By Dipo Olowookere
South African President, Mr Jacob Zuma, has extended his country's deepest condolences to Nigeria and Egypt following tragedies that occurred over the weekend at churches in the two fellow African countries.
On Saturday, December 10, 2016, a church roof collapsed during a service at the evangelical Reigners Bible Ministry in Uyo, capital of Akwa Ibom State in southern Nigeria, which killed scores of worshippers and left many inured.
President Zuma said: "We extend our deepest condolences to President Muhammadu Buhari and the people of the Federal Republic of Nigeria for the loss of lives following the church roof collapse in Uyo. South Africa wishes all the injured speedy recoveries."
In Egypt on Sunday, December 11, 2016, a bomb blast killed at least 25 people and left many wounded during Mass at St Marks Cathedral, the main Coptic church in central Cairo.
"The South African government joins the international community in condemning the terrorist attack which targeted the Christian community in Cairo today.
"We would like to convey our deepest condolences to President Abdel Fattah el-Sisi, the Government of the Arab Republic of Egypt, as well as to families of the deceased.
"To this end, South Africa wishes to reiterate its commitment to the international initiatives aimed at fighting the scourge of terrorism and violent extremism," said President Zuma.