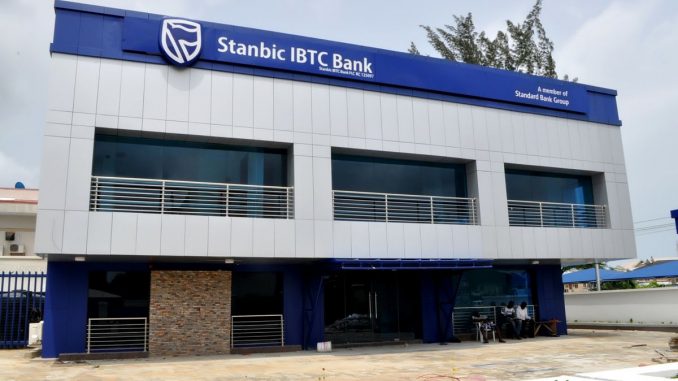 By Modupe Gbadeyanka
On Wednesday, December 14, 2016, Stanbic IBTC Bank launched its first self-service digital branch at a ceremony held in Lagos.
The flagship digital branch hopes to deliver the transformational power of digital technology to drive optimal financial services in Nigeria.
Tucked inside the Maryland Mall, right in the heart of Lagos, the branch's processes and systems are completely digitalized and equipped with tablets, touch screens, electronic banking devices and new digital technologies set up in designated self-service and private areas to enable customers conduct financial transactions seamlessly while enjoying a delightful banking experience.
Among other facilities available at the branch are automated teller machines, bulk note acceptor, personal teller machine, smart table, self-service kiosk, self-service smart tablets, Internet banking kiosk, and instant debit card issuance machine.
Declaring the facility ready for business, technology businessman, Mr Leo Stan-Eke of Zinox Technologies Limited, commended Stanbic IBTC Bank for taking the initiative.
He noted that the facility is defined by consumer protection, trust and security as the technologies deployed are best-in-class in technological delivery and quality.
According to him, digital banking is the way of the future, not just for banks but also for the economy.
On his part, the Chief Executive of Stanbic IBTC Bank, Mr Yinka Sanni, said the digitization of banking services is the path to the future as consumers increasingly embrace the online world to meet their needs.
He pointed out that the benefits of digitalization and innovation are huge for the individual, business or economy, adding that as technology evolves, Stanbic IBTC Bank will keep pace with it to deliver impeccable value to its customers.
Mr Sanni disclosed that Stanbic IBTC Bank expects to report further growth in digital branch numbers and innovations as fresh investments are made to deliver on the bank's long-term goal to build a bank for everyone.
He reiterated that as an African institution, the Standard Bank Group, to which Stanbic IBTC belongs, will continue to demonstrate commitment to the development of Nigeria and Africa by supporting critical sectors of the economy and to help highlight investment opportunities therein.