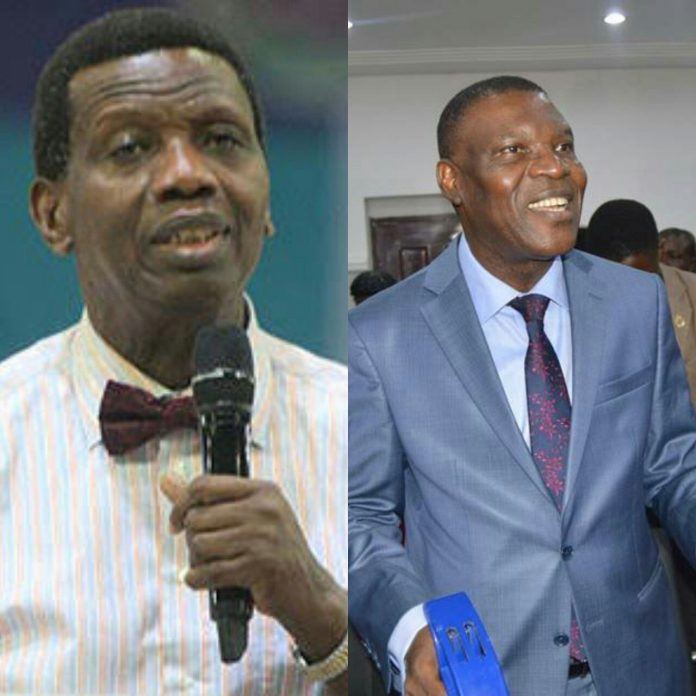 By Dipo Olowookere
Pastor Enoch Adejare Adeboye announced his resignation as General Overseer of the Redeemed Christian Church of God (RCCG) in Nigeria on Saturday during ministers' thanksgiving service held in Ogun State.
Pastor Adeboye told his stunned church officers that he was stepping down for an Assistant General Overseer (AGO), Pastor Joseph Obayemi to lead the mission.
However, the Osun State-born man of God informed the ministers at the occasion, including Vice President, Mr Yemi Osinbajo, who is a pastor at the church, he would remain as the General Overseer of RCCG Worldwide.
Pastor Adeboye became leader of the church in 1981 after founder of the church, late Pastor Josiah Olufemi Akindayomi, anointed him.
Explaining reason for this decision, Personal Assistant to Pastor Adeboye, Mr Leke Adeboye, noted that his father stepped down for Pastor Obayemi in compliance with the new legal requirements set up by the Financial Regulations Council for all registered churches, mosques, and CSOs, which stipulate that heads of non-profit organisations like churches now have a maximum period of 20 years to lead their organisations while in retirement.
"We appeal to members to educate people around them and not spread inaccurate information, as Pastor E.A Adeboye remains the General Overseer of RCCG Worldwide," Mr Adeboye said in a statement.
He urged all members of the church to understand this new structure and "go about their service to God and humanity in holiness and soul winning."