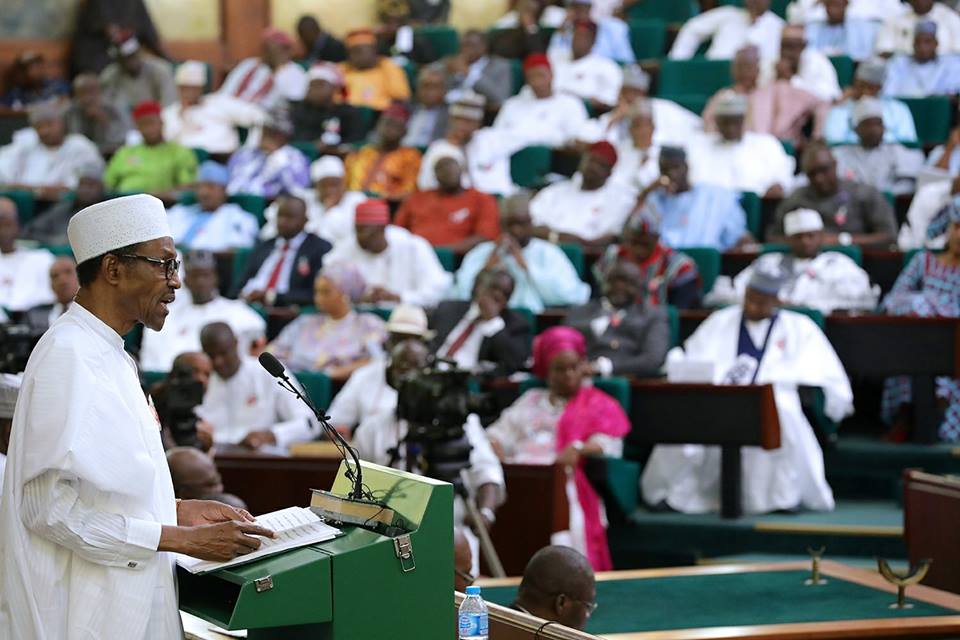 By Modupe Gbadeyanka
A group has urged members of the National Assembly to speedily consider and pass the 2017 budget since it is targeted at the improvement of the welfare of Nigerians and the economic growth of the nation.
The body, Buhari Media Support Group (BMSG) advised the lawmakers to be sensitive to the aspirations of Nigerians by urgently passing the 2017 appropriation bill into law.
Its Chairman, Mr Muhammed Labbo, noted that the change mantra of the President Muhammadu Buhari's administration will be achieved with the implementation of the 2017 budget.
He appealed to the lawmakers to be more open and transparent to earn the trust and confidence of the Nigerians they represent.
Mr Labbo also called for a healthy engagement between the legislature and executive arms of government to ensure a speedy passage of the appropriation bill.
"Nigerians are keenly watching to see how transparent you (NASS) will be in handling the 2017 appropriation bill which the executive has tailored to meet their aspirations," the BMSG said.