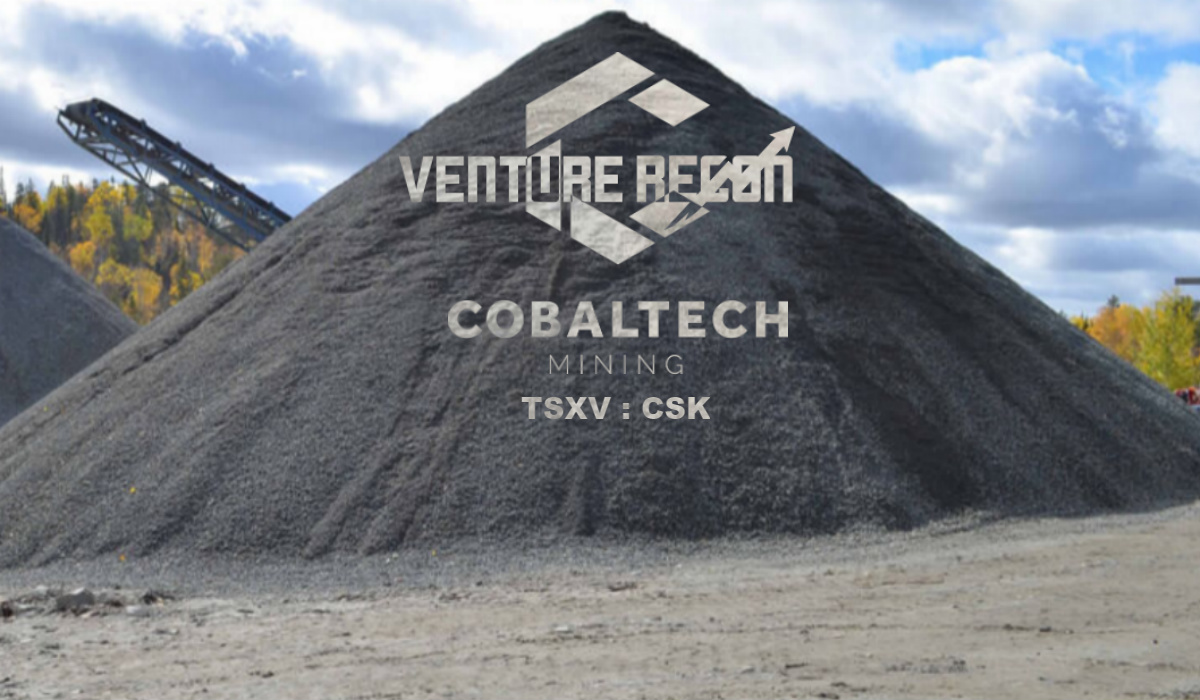 By Modupe Gbadeyanka
CobalTech Mining Inc has announced the acquisition of additional strategically located properties around its Duncan Kerr Project in the heart of the Cobalt Camp, Ontario.
This new property increases by 8-fold the total area of prospective ground under ColbalTech's control which now totals 264 hectares including 9 historical past producing mines.
Located in the Cobalt Camp, this new property is adjacent to the Company's Duncan Kerr Property.
The new acquisition was host to the historic Drummond, Conisil, Hargraves, Belmont, Silver Cross, Campbell-Crowford, Juno, Airgiod and Silver Bird mines that had an estimated total output of 4.55 million ounces of silver and 253,000 pounds of cobalt while all at production depths never exceeding 186m from surface.
The Conisil mine is believed to have been one of the last mines to be nearing production in Cobalt, before the price of silver collapsed in the mid-eighties and the camp fell dormant.
It was previously owned by Agnico-Eagle and its 1994 closure plan mentioned cobalt mineralization of 78,966 tons @ 0.17% Co for a total of 270,462 pounds of cobalt as well as 500,000 ounces of silver.
The mineralized inventory is a historical estimate as defined by National Instrument 43-101.
It is important to note that a qualified person has not done sufficient work to classify the historical estimate as current mineral resources or mineral reserves and the issuer is not treating the historical estimate as current mineral resources or mineral reserves.
There has been no review of the methods and results of this historical resource estimate by a Qualified Person.
"It is exciting to be able to acquire such quality assets with so much potential in what is considered a mature mining camp. The acquisition was made to build the foundation for CobalTech's plan to significantly expand its presence in the cobalt sector.
"The company now has the necessary core properties to be able to implement its business strategy," commented Antoine Fournier, President and CEO.
Under the agreement of procurement CobalTech has agreed to make payment to the vendor, 9920455 Canada Inc., of $250,000 and issue five million (5,000,000) common shares of the company.
The supply of cobalt continues to be a source of concern with the exponential growth of the lithium battery triggered by the green energy sector.
It is generally produced as a by-product of either copper or nickel production and these have limited capacities to adapt to a substantial growth in demand.
CobalTech is working toward becoming a major cobalt miner and producer, supplying the growing North American battery market. The Company aims to obtain 100% ownership of mineral deposits and processing facilities, giving CobalTech the ability to deliver a ground to market business.