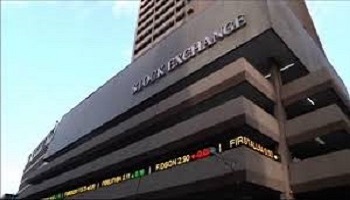 By Modupe Gbadeyanka
In a bid to increase collaboration between Nigerians in diaspora and Lagos-based professionals to attract more capital, the Lagos Chapter of Nigerians In The Square Mile (NISM) has been launched on the Nigerian Stock Exchange (NSE).
NISM is a new initiative aimed at strengthening trade ties between Nigerian professionals in London and those in Nigeria for better investment opportunities.
At the launch in Lagos on Wednesday, NISM Chairman, Mr Paul Onifade, said the idea was a convergence of Nigerians in London, working to create framework that would align London and Lagos market.
Mr Onifade noted that such affiliation would create more trade opportunities for Nigeria and help the country to remain a hub for investment in the global market.
He added that "the platform is for Nigerians in London who work in influential sectors with both outstanding professionals who have been around for a while in the city of London.
"We came together as a networking organisation so that we can come up with solutions, rather than looking at the problems in our country.
"The idea of coming to Lagos is to get the best brains in Nigeria and in London, and to work strategically together to come up with policies and framework that would move Nigeria forward.
"As for our members, we have many who are ready to serve at the top of their career; they have worked with leading organisations such as UPS, JP Morgan, and they work at senior levels. We want to find solutions to the problems facing the nation's economy."
On his part, CEO of NSE, Mr Oscar Onyema, pointed out that NISM had consistently been at the forefront of promoting investment opportunities and development of the Nigerian economy.
Mr Onyema, who is a patron of NISM, expressed optimism that the initiative would connect global expertise and resources with local energy for accelerated development of the Nigerian economy.
He said "one of the hallmarks of NISM is professional excellence. When I reflect on how far NISM has gone and how much it has grown since 2008, I am most impressed.
"Establishing a Lagos chapter is a logical and crucial step to enable NISM to deliver on its prime objectives."
He explained that the prime objective was for NISM to serve as a think-tank, and contribute to the development of a vibrant and professional financial services industry in Nigeria.
NISM was established in 2008 to provide networking forum for Nigerian bankers, lawyers, accountants and similar profession in Canary Wharf, Mayfair and the city of London who were concerned about attracting investment from the diaspora to boost the nation's economy.