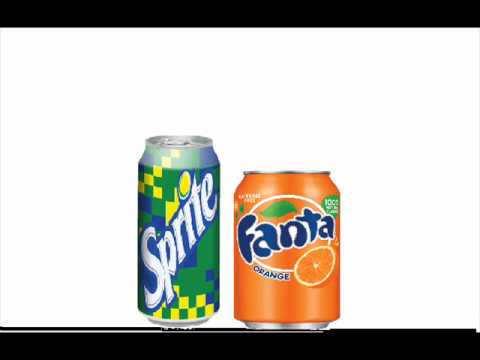 By Dipo Olowookere
Management of the Nigerian Bottling Company Limited (NBC) has assured its consumers and members of the public of its unwavering commitment to product quality, safety and customer satisfaction.
This followed reports in the media concerning the safety of benzoic and ascorbic acids as ingredients in soft drinks, citing a Lagos High Court order, which directed the National Agency for Food and Drug Administration and Control (NAFDAC) to force the company to put a warning on its bottles that taking either Fanta or Sprite with Vitamin C was dangerous for human consumption.
One of its customers, Dr Emmanuel Fijabi Adebo, along with his firm, Fijabi Adebo Holdings Limited, had in 2007 sued the NBC and NAFDAC after the UK authorities seized products of the NBC shipped to the country because it did not meet its requirements.
Since the February 15, 2017 judgement of a Lagos High Court, there had been fears among consumers of Fanta and Sprite.
But the NBC, which produces the soft drinks, says consumers have nothing to fear because the benzoic acid levels were within the Nigerian regulatory limits.
The firm, in a statement signed by its Director of Legal, Public Affairs and Communications, Mrs Sade Morgan, emphasised that, "The UK standards limit benzoic acid in soft drinks to a maximum of 150 mg/kg. Both Fanta and Sprite have benzoic levels of 200 mg/kg which is lower than the Nigerian regulatory limit of 250 mg/kg when combined with ascorbic acid and 300 mg/kg without ascorbic acid and also lower than the 600 mg/kg international limit set by CODEX."
According to the statement, the Lagos High Court dismissed all claims against the NBC and held that the company had not breached its duty of care to consumers and that there was no proven case of negligence against it.
NBC explained that, "Both benzoic acid and ascorbic acid (Vitamin C) are ingredients approved by international food safety regulators and used in many food and beverage products around the world.
"These two ingredients are also used in combination in some of these products within levels which may differ from one country to another as approved by the respective national food and drug regulators and in line with the range prescribed by CODEX.
"The permissible ingredient levels set by countries for their food and beverage products are influenced by a number of factors such as climate, an example being the UK, a temperate region, requiring lower preservative levels unlike tropical countries.
"Given the fact that the benzoic and ascorbic acid levels in Fanta as well as the benzoic acid level in Sprite produced and sold by NBC in Nigeria are in compliance with the levels approved by all relevant national regulators and the international level set by CODEX, there is no truth in the report that these products would become poisonous if consumed alongside Vitamin C.
"The wrong perception emanating from the media reports that our Fanta and Sprite beverages which are fully compliant with all national and international food quality and safety standards are unsafe, simply because their levels of Benzoic acid were not within the UK standards, is not only unfounded but also undermines the entire food and beverage industry in Nigeria which is regulated by the same ingredient levels approved by NAFDAC and other regulatory bodies for the country."
It however said it has appealed the court order that directed NAFDAC to mandate NBC to include a warning on its bottles of Fanta and Sprite that its contents cannot be taken with Vitamin C as same become poisonous if taken with Vitamin C, saying the "order was premised on the fact that the products contain the preservative, benzoic acid."