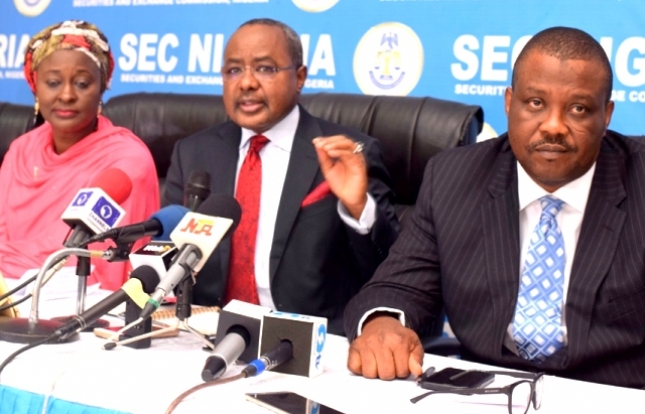 By Modupe Gbadeyanka
The Securities and Exchange Commission (SEC) has directed that from Friday, September 1, 2017, proceeds from trades executed by brokers on the floor of the Nigerian Stock Exchange (NSE) would now be paid directly into investors' bank account.
This was revealed on Wednesday to newsmen after the agency held its first Capital Market Committee (CMC) meeting for 2017 in Lagos on Tuesday.
The capital market regulator stated that the direct cash payment, which is presently optional, would be made compulsory for all investors from that day.
Explaining the rationale behind this, Director General of SEC, Mr Mounir Gwarzo, said it was to make payment prompt and stop illegal sale of investors' stocks by brokers.
He said further that with the direct cash settlement system in place, retail investors would return to the market because of the assurance that they would not be easily defrauded.
The direct cash payment is a system where stockbrokers pay cash proceeds from the sale of equities directly into investors' bank account, especially when given the directive to do so by investors.
But the practice at the moment is for payments to be made directly into the stockbroker's account, where he then deducts the transaction fees before remitting the balance to the investor.