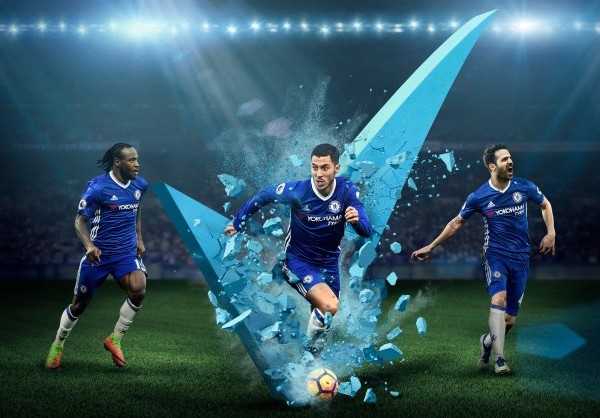 By Modupe Gbadeyanka
South Africa's deodorant brand, Shield, has announced a partnership with Chelsea Football Club. To kick-off the partnership, Shield is offering a once-in-a-lifetime opportunity – the chance for one lucky person to spend a day training with Chelsea FC coaches at the team's training ground in Cobham to see what it takes to play like a champion.
In addition, one lucky superfan will win a Chelsea FC dream trip to watch the first team training and meet the team at the Cobham Training Centre.
It is believed that the new partnership will inspire young, aspiring South Africans who understand that achieving success requires hard work, practice, and absolute dedication – both on and off the field.
"We are thrilled to announce our partnership with Chelsea Football Club. Soccer is the most loved sport in South Africa and is a key passion point for our consumers," said Gareth Marshall, Senior Brand Manager of Shield South Africa. "Confidence to perform in the moments that matter can often be the difference between winning and losing. With Shield, anyone can have the confidence to take on the day, no matter what their movements are. When you move with purpose, you get things done."
Chelsea FC is considered one of the most successful soccer clubs in England, representing athletes at the top of their game.
Players like Eden Hazard, Victor Moses and Cesc Fabregas are the embodiment of hard work, commitment, and absolute dedication. The team is the perfect partner for Shield to launch this once-in-a-lifetime opportunity to find SA's best aspiring soccer star and give them a chance to train like a champion.
"This partnership with Shield will provide an amazing opportunity for aspiring footballers in South Africa," said Ian Woodroffe, international development manager of the Chelsea Foundation. "We know the country holds many players with a huge passion for football and this competition gives them the chance to demonstrate their passion and ability. The Chelsea Foundation works hard to improve the lives of young people all over the world and we look forward to extending our work in South Africa."