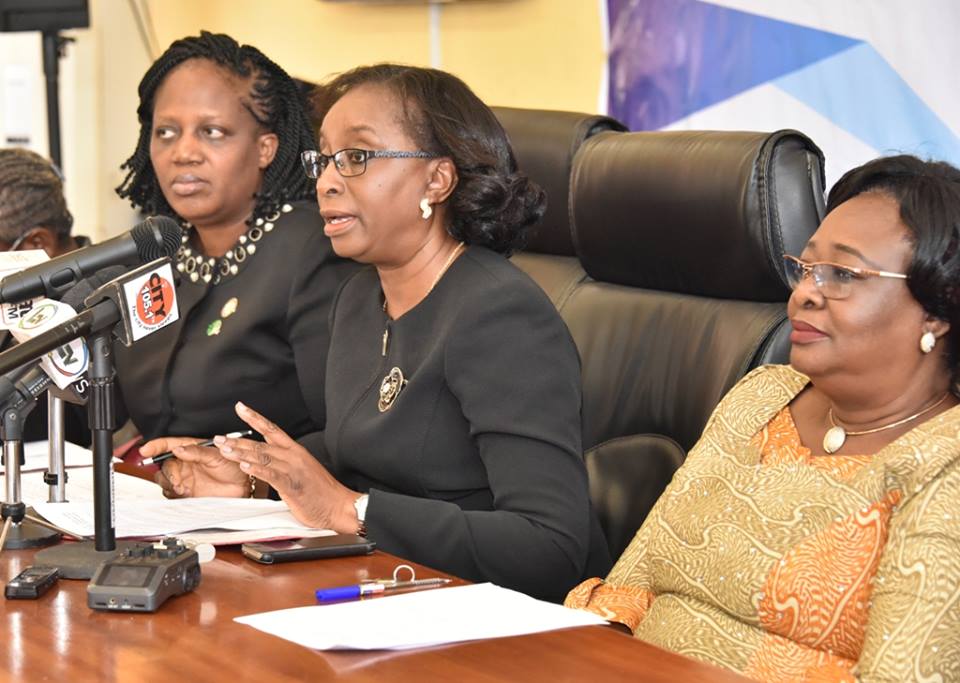 By Dipo Olowookere
Nigeria's first ever high-powered DNA Forensic Laboratory has been completed by the Lagos State government after the state Governor, Mr Akinwunmi Ambode, approved its construction last year.
Lagos Attorney General and Commissioner for Justice, Mr Adeniji Kazeem, speaking at a press briefing held at the Bagauda Kaltho Press Centre in Alausa, Ikeja, to announce activities lined up by the government to commemorate the 2017 United Nations International Day of Peace, disclosed that skeletal work had already commenced in the lab known as the Lagos State DNA Forensics Centre (LSDFC), and that it would be formerly commissioned in coming weeks.
He said the DNA forensic lab was part of the criminal justice sector reforms designed to solve crime through technology and fulfil an unmet need for DNA profiling which is a unique forensic technique that is now being used all over the world.
Mr Kazeem, who was represented at the briefing by the state's Solicitor General and Permanent Secretary, Ministry of Justice, Mrs Funlola Odunlami, noted that, "The DNA forensic centre just opened this month.
"We are yet to commission it but it has been opened and it is a DNA crime forensic lab and at the same time, it is going to deal with other DNA matters like paternity issue. What we are doing now is skeletal work which we started this month."
He recalled that since 2007, the state government through the Citizens' Mediation Centre (CMC), an agency under the Ministry of Justice, commenced collaborations with the United Nations Information Office to mark the International Day of Peace as an annual event to propagate the ethos of peaceful co-existence among residents in the State, thereby educating and sensitizing the public on the need for peaceful co-existence and respect for human dignity to engender socio-economic growth.
"The Lagos State government recognizes the fact that the state is the commercial nerve centre of the sub-Saharan Africa where all races converge for various purposes such as business, hospitality, tourism among others, and has put in place mechanisms that will foster development and promote economic activities in the state by instituting agencies that will attend to matters relating to Land Grabbers, Special Task Force, donation of police vehicles for security, introduction of DNA Forensic laboratory to archive blood samples of criminals, among others.
"All these actions are geared toward enhancing peace in Lagos State," Mr Kazeem said.
Speaking on activities to mark the 2017 edition of the day tagged "Together For Peace: Respect, Safety and Dignity For All," the Commissioner said on September 18, there would be a Walk for Peace/Legal Clinic on Ikorodu Road precisely from Funsho Williams Avenue through Ojuelegba to Yaba, while on September 19, a second Walk for Peace/Legal Clinic will hold at Jubilee Under-bridge in Ajah through Ibeju Lekki Expressway and back to the bridge.
On the same day, Mr Kazeem said the CMC will hold a Legal Clinic at both venues where free legal services and mediation services will be rendered to residents of the State, while on September 21, the 18th Stakeholders' Conference and Book Launch will hold at the Adeyemi Bero Auditorium in Alausa to mark the day.
Every year, September 21 is observed as the International Day of Peace as declared by the General Assembly of United Nations as a day devoted to strengthening ideals of peace, both within and among all nations and peoples.