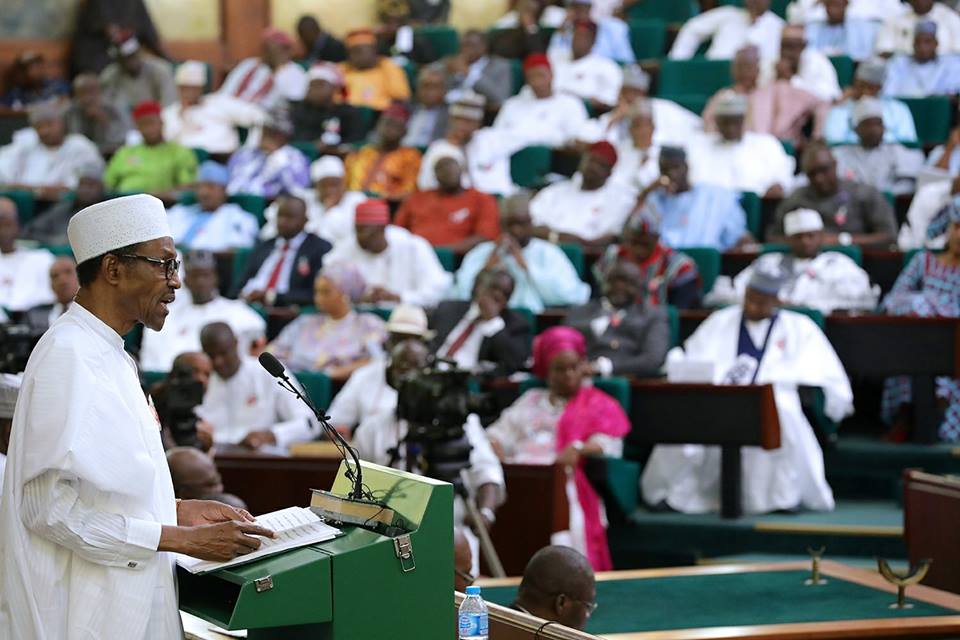 By Dipo Olowookere
On Tuesday, November 7, 2017, President Muhammadu Buhari will present the 2018 appropriation bill to a joint session of the National Assembly.
President Buhari, in a letter sent to the Speaker of the House of Representatives, Mr Yakubu Dogara, disclosed that he would make his presentation at 2pm next Tuesday.
This administration, after signing the 2017 budget in June, promised to return the budget year to January to December.
It had fixed Tuesday, October 31, 2017, for the presentation of the budget proposal for next year, however, it mixed this date.
This year's budget was submitted to the National Assembly by President Muhammadu Buhari in December 2016.
While reading the President's letter on the floor of the green chamber on Thursday, members of the House shouted 'No! No!! No!!!'
However, the Speaker reminded his colleagues that the parliament does not have the constitutional powers to reject the presentation of the budget proposal by the President.