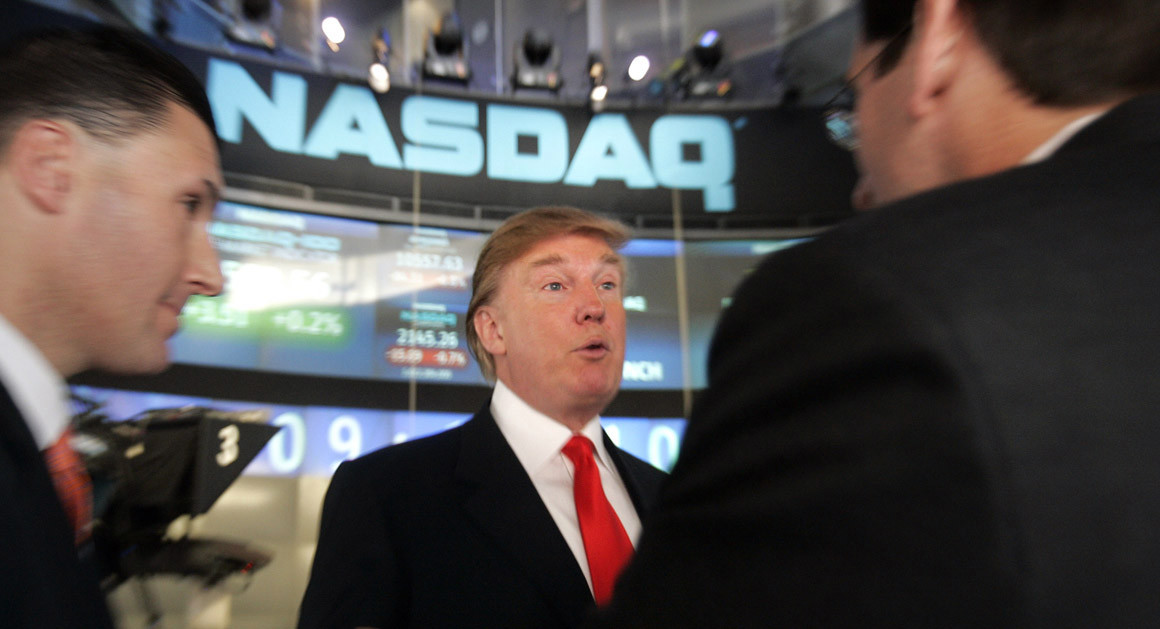 By Investors Hub
The major U.S. index futures are pointing to a roughly flat opening on Monday amid a quiet day on the U.S. economic front.
U.S. stocks rose Friday, inching to new record highs as Apple and Qualcomm led gainers in the tech sector.
The Dow Jones Industrial Average inched up 0.1% to 23,539. Meanwhile, the S&P 500 rose 0.3% to 2,588. The tech-heavy Nasdaq Composite climbed 0.7% to 6,764, marking its sixth consecutive weekly gain
It was the eighth consecutive weekly gain for the DJIA, the longest streak since 2013.
Apple (AAPL) shares rose 2.3 percent on upbeat earnings, while Qualcomm (QCOM) surged up 12 percent on reports of a possible tie-up with Broadcom.
The modest strength on Wall Street came following the release of a report from the release of a report from the Labor Department showing weaker than expected job growth in the month of October.
The Labor Department report showed employment increased by 261,000 jobs in October compared to economist estimates for an increase of 310,000 jobs.
Meanwhile, a separate report released by the Institute for Supply Management showed the U.S. service sector unexpectedly grew at a faster rate in the month of October.
The ISM said its non-manufacturing index inched up to 60.1 in October from 59.8 in September, with a reading above 50 indicating growth in the service sector. Economists had expected the index to drop to 58.6.
With the increase, the NMI reached its highest level since the index's debut in 2008. The highest reading among pre-2008 composite index calculations was 61.3 percent in August of 2005.