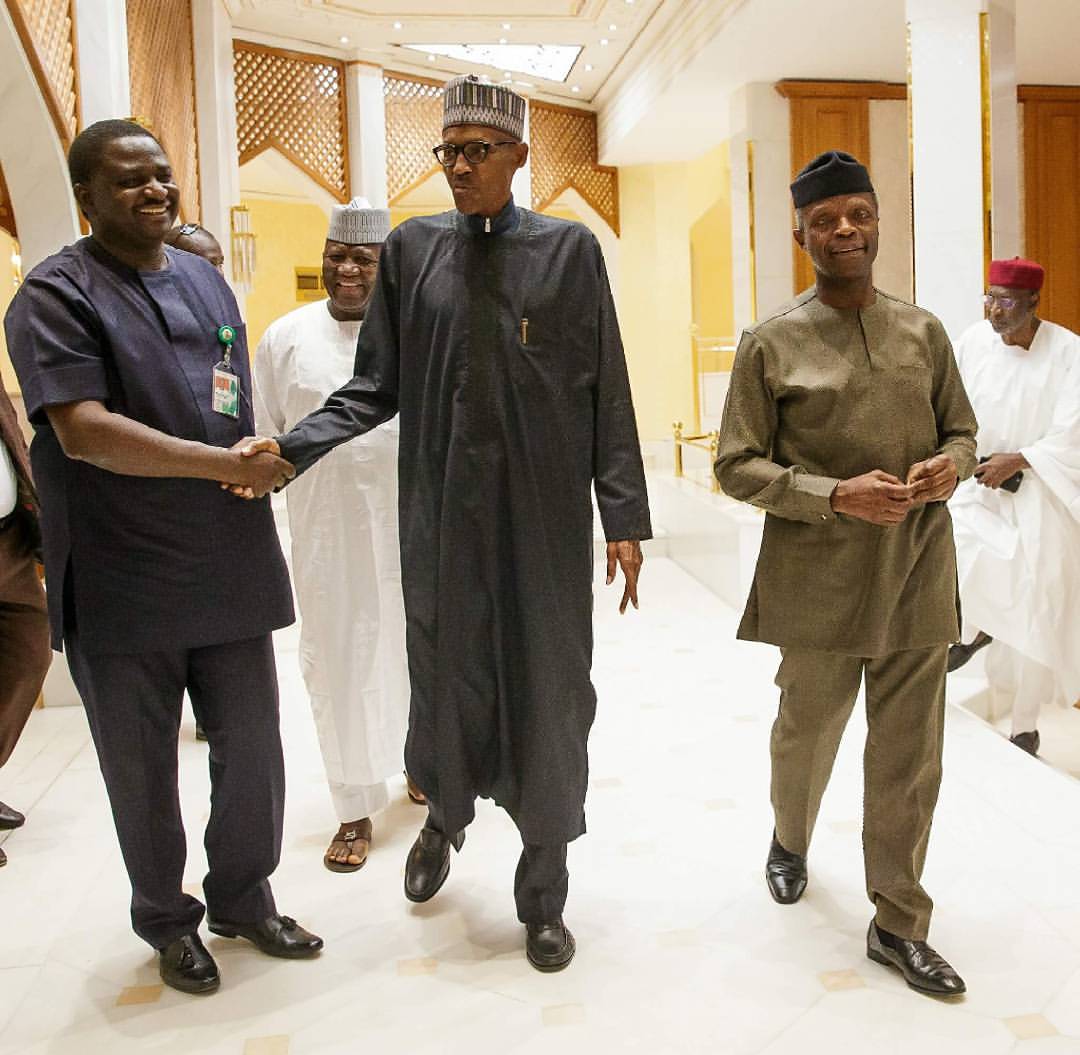 By Ifeanyi Emeka
Following the deliberate efforts made by some individuals and groups to discredit President Buhari's change agenda, a group known as Buhari/Osinbajo Democratic Awareness Coalition has launched grassroots campaigns in support of the Buhari and Osinbajo government as well their re-election bid in the 2019 presidential election.
The group, whose campaign office is situated at number 1247, Aminu Kano Crescent, Wuse 2, Abuja, explained that they were supporting the President and his Vice because of their great leadership qualities.
According to the group, they were endeared to Buhari/Osinbajo administration because of their exemplary leadership styles, demonstrated integrity and transparency in governance and promotion of sustainable democracy through diligent observance to the rule of law.
Other qualities that endeared the President and his Vice to the group include; accountability, due process and judicious public expenditure management, courageous anti-corruption crusade, enhancing of peace and security as primary purpose of governance, creating enabling environment for sustainable food security, systematic economic recovery through strategic fiscal measures and promotion of public/private sector development through sustainable industrial relations.
"This exemplary leadership is now raising hope among Nigerians that a proud country can now be made out of our beloved nation," the group, whose motto is 'integrity uplifts a nation,' stated.
However, with the seriousness shown by the group in its set objectives to end grassroot lies and propaganda against the Buhari/Osinbajo administration, analysts are now of the view that the great achievements of the Buhari/Osinbajo government will now get to the real Buhari and Osinbajo supporters in the villages.