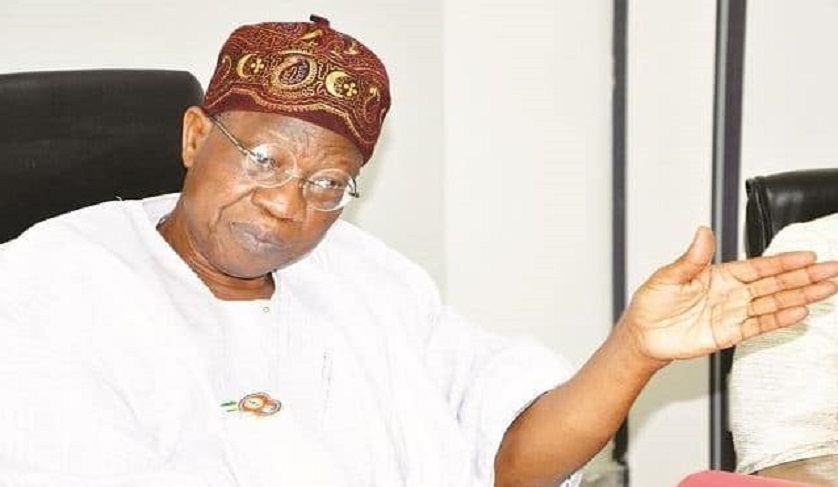 By Dipo Olowookere
Minister of Information and Culture, Mr Lai Mohammed, has rallied Nigerian youths to be in the vanguard of the fight against corruption, saying unbridled corruption is robbing the youths of their future.
Mr Mohammed made this disclosure while speaking at the launch of the Creative Youth Initiative Against Corruption (CYIAC) in Lagos on Saturday.
The event was attended by the Vice President, Prof. Yemi Osinbajo, who gave the keynote address, and Nobel Laureate Wole Soyinka, among other dignitaries.
He said there is no better way to tackle the menace of corruption than to involve the youth, who are the leaders of tomorrow.
The Minister further said the fight against corruption would be more effective if the youths are involved, especially because they constitute the largest chunk of the country's population, "which means that they represent a critical mass that can be effectively leveraged to fight corruption".
"If we can enlist the support of the Nigerian youth in the fight against corruption, our dream of a corruption-free Nigeria can become a reality.
"If the youth can be adequately sensitized to the dangers posed to their future by corruption, they will need little or no prodding to take on the corrupt in our society," Mr Mohammed said.
The Minister said no group of Nigerians suffer more from the consequences of corruption than the youth.
"The resources that would have been invested to develop our youths have been stolen over the years. Thousands of youths who graduate from the university and other institutions of higher learning are roaming the streets due to lack of jobs that would have been created, had the resources not been stolen.
"The infrastructure needed by youths to give vent to their creativity, either in the creative industry or in other areas of human endeavour, are not there, because funds allocated to build such infrastructure have been stolen by fat cats," he said.
Mr Mohammed said the Buhari administration was vigorously fighting corruption and was winning, giving as instances the N25 billion being saved monthly by cutting unnecessary allowances of officials, the stoppage in the payment of phantom subsidy of between N800 billion and N1.3 trillion annually, the recovery at least $43 million and 56 houses from just one former government official, the recovery of $2.9 billion from looters so far, the recovery of $151 million and N8 billion in looted funds from just three sources through the whistle-blower policy and the elimination of thousands of ghost workers, we has saved N120 billion.
He lauded the Creative Youth Initiative Against Corruption and pledged to support its corruption-busting campaign through adequate publicity.