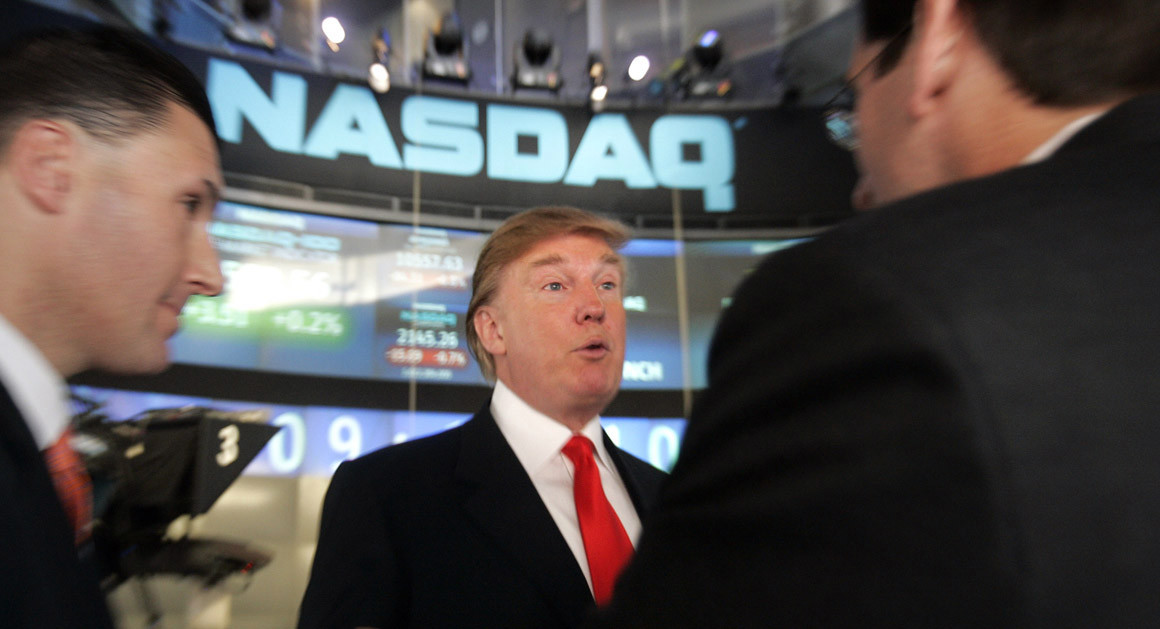 By Investors Hub
The major U.S. index futures are pointing to a higher opening on Tuesday following the mixed performance seen in the previous session.
The upward momentum on Wall Street comes following the release of a Labor Department report showing a modest increase in consumer prices in the month of February.
Trading may also be impacted by news that President Donald Trump plans to replace Secretary of State Rex Tillerson with CIA Director Mike Pompeo.
After failing to sustain an initial upward move, stocks turned mixed over the course of the trading session on Monday. The mixed performance on the day came on the heels of the strong upward seen in the previous session.
The major averages ended the day on opposite sides of the unchanged line. While the tech-heavy Nasdaq rose 27.51 points or 0.4 percent to a new record closing high of 7,588.32, the Dow fell 157.13 points or 0.6 percent to 25,178.61 and the S&P 500 dipped 3.55 points or 0.1 percent to 2,783.02.
The initial strength on Wall Street came as traders continued to react positively to the monthly jobs data released by the Labor Department last Friday.
The Labor Department said non-farm payroll employment surged up by 313,000 jobs in February after jumping by an upwardly revised 239,000 jobs in January.
Economists had expected employment to climb by 200,000 jobs, matching the increase originally reported for the previous month.
Despite the stronger than expected job growth, the unemployment rate held at 4.1 percent in February. The unemployment rate had been expected to dip to 4.0 percent.
The report also said the annual rate of growth in average hourly employee earnings fell to 2.6 percent in February from 2.8 percent in January.
However, traders seemed reluctant to continue pushing stocks higher amid a lack of major U.S. economic data on the day.
In the coming days, reports on consumer and producer price inflation, retail sales, regional manufacturing activity, housing starts and industrial production are likely to attract attention.
Notable declines by Boeing (BA) and Caterpillar (CAT) weighed on the Dow amid concerns about the impact of President Donald Trump's recently imposed tariffs on steel and aluminum imports.
Most of the major sectors ended the day showing only modest moves, contributing to the lackluster close by the broader markets.
Semiconductor stocks showed a significant move to the upside, however, with the Philadelphia Semiconductor Index climbing by 1 percent. With the gain, the index reached a new record closing high.
Micron Technology (MU) lead the semiconductor sector higher, surging up by 8.8 percent after Nomura raised its price target on the chip maker's stock to $100 per share from $55 per share.
Gold and steel stocks also saw some strength on the day, while modest weakness was visible among banking and oil stocks.