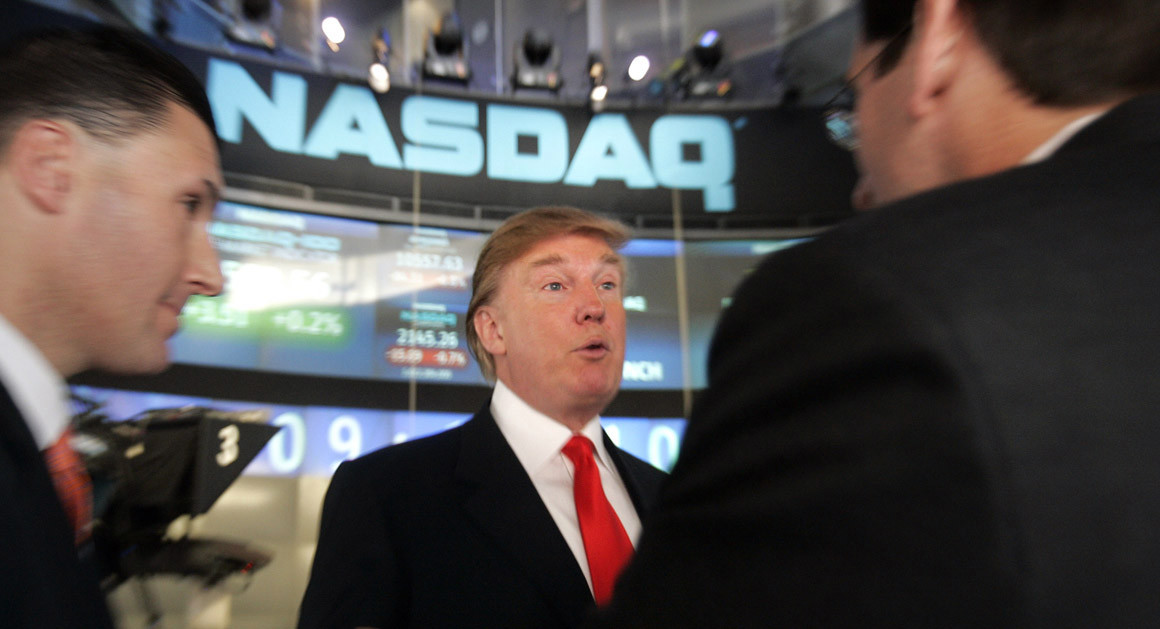 By Investors Hub
The major U.S. index futures are pointing to a slightly higher opening on Thursday, with stocks likely to continue to show a lack of direction following the mixed performance seen in the previous session.
Traders may remain reluctant to make significant moves as they weigh lingering trade war concerns against largely upbeat corporate earnings news.
Stocks showed a lack of direction during trading on Wednesday after trending higher over the past few sessions. The major averages spent the day bouncing back and forth across the unchanged line.
The major averages eventually ended the session mixed. While the Nasdaq inched up 4.66 points or 0.1 percent to 7,888.33, the Dow dipped 45.16 points or 0.2 percent to 25,583.75 and the S&P 500 edged down 0.75 points or less than a tenth of a percent to 2,857.70.
The choppy trading on Wall Street came following the Chinese Ministry of Commerce's announcement of 25 percent tariff on $16 billion worth of U.S. goods.
The goods being targeted by China include large passenger cars and motorcycles as well as various fuels and fiber optical cables.
The announcement by China came after the U.S. finalized a list of approximately $16 billion worth of Chinese imports that will be subject to a 25 percent tariff.
The second tranche of tariffs, which are due to take effect on August 23rd, follows the first tranche of tariffs on approximately $34 billion of Chinese imports that went into effect on July 6th.
Traders seemed reluctant to make any significant moves amid another quiet day on the U.S. economic front.
Most of the major sectors ended the day showing only modest moves, contributing to the lackluster close by the broader markets.