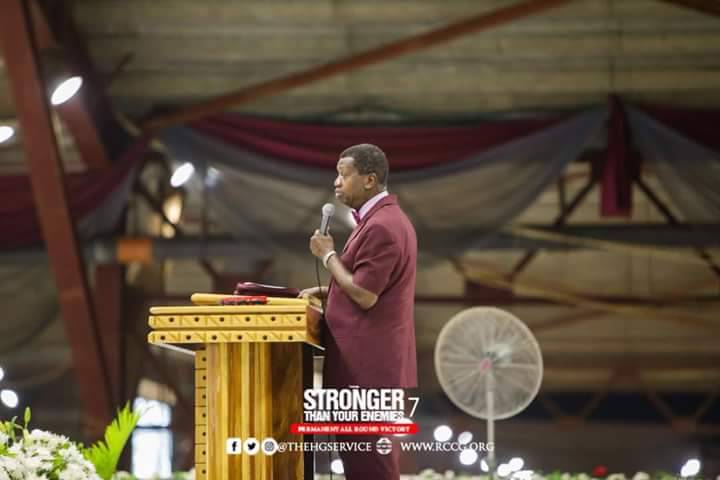 By Nneka Okumazie
Some direct and indirect supporters of Daddy Freeze took to social media to point as wrongdoing, the prayers for healing against cancer in the body of Christ by Pastor Adeboye of RCCG, at the recently concluded program of their church.
They said the church should instead fund cancer research and not pray about it, Okay. In trying very fast to sound smart and thoughtful – on church issues – their foolishness is apparent.
Cancer is – mostly – incurable regardless of research anywhere in the world. Though trying is better, however, if RCCG or their university funds or does cancer research – it would take them a lot to have massive scientific advances.
So a prayer in the church for church people is not a bad thing, research or not, funding or not.
"From 1971, the US National Cancer Institute (NCI, a branch of the US NIH) has spent over $90 billion on science [research], treatment, and prevention of cancer". This is different from billions spent by the pharmaceutical industry, and, agencies around the world.
Also, "Worldwide spending on cancer medicines will exceed $150 billion by 2020, driven by the emergence of expensive new therapies that help the immune system to attack tumours."
So, pioneering cancer research is on course globally, with more comfortable ways to pay for treatments, and, new assays.
For RCCG's university, if they do only cancer research and abandon everything else – that wouldn't be great use of resources. They should also work in other areas of potential breakthroughs.
So, the ability for any organization to do cancer research, or fund it, is not excitement in itself. There have been tons of academic publications on certain proteins and tumours cells.
So, why would the church have to wait – to pray. Maybe there's cancer research at their university's genomics centre, or not, why not pray? If they have faith and it is one of their Christianity weapons.
The same group of smart-because-i-hate-churches people also said the church shouldn't pray for Nigeria, OK. But churches often pray for peace, for wisdom for leaders and for divine help for true change. They don't really pray for portable water supply everywhere or constant electricity or for total employment, etc.
Even if they prayed for water supply everywhere, or for electricity, it is not a prayer of magic, but as seeking the Lord's help to make those responsible do better.
Some said the Church should do more and give more, OK. No matter what the church does, it will have a small impact in the entire nation. And if it is done because of haters, haters will never be happy, because every effort is small to those who do nothing.
The haters also said Pastor Adeboye took a picture with a 'suspicious' politician because the politician's wife was anointed as an assistant Pastor in the church, OK.
But most meetings of Adeboye and politicians are still within the mission of the church towards winning souls. There can be inappropriate pictures or places where it would have been worrying if he was with them, but coming to RCCG, or going to their States to minister then visiting the State House to pray for them – while speaking positive stuff, is strategic evangelism.
It is great that Pastor Adeboye and the RCCG prayed in faith against cancer. Those who believe in prayers and hope for safety for themselves and their loved ones can know their prayers are answered.