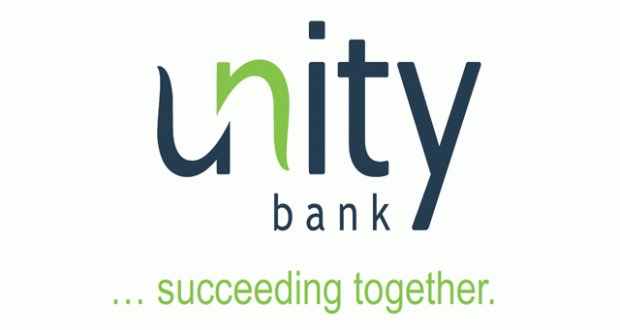 By Dipo Olowookere
Unity Bank Plc has been asked by the Nigerian Stock Exchange (NSE) to pay the sum of N79.7 million as fine.
This followed its failure to file its financial statements as required by the extant laws.
Last week, the stock market regulator suspended the lender from trading its shares, which forced the firm to release the accounts for 2017 financial year, first quarter of 2018, half year and third quarter of this year.
In a document released by the NSE and obtained by Business Post, Unity Bank, which is almost sealing a deal with new investors, was asked to pay the fine for violating the rules.
For its failure to release its 2017 full year results, the financial institution was asked to pay N40.7 million.
For the late filing of Q1 2018 accounts, the bank was sanctioned N29 million, N9.8 million for the late release of the HY 2018 earnings and N200,000 for late submission of the Q3 2018 financial statements.
Business Post reports that this is not the first time Unity Bank is sanctioned by the NSE for failing to release its financial scorecard on time. The bank was asked to pay N500.000 fine for the late submission of its 2016 financial results.