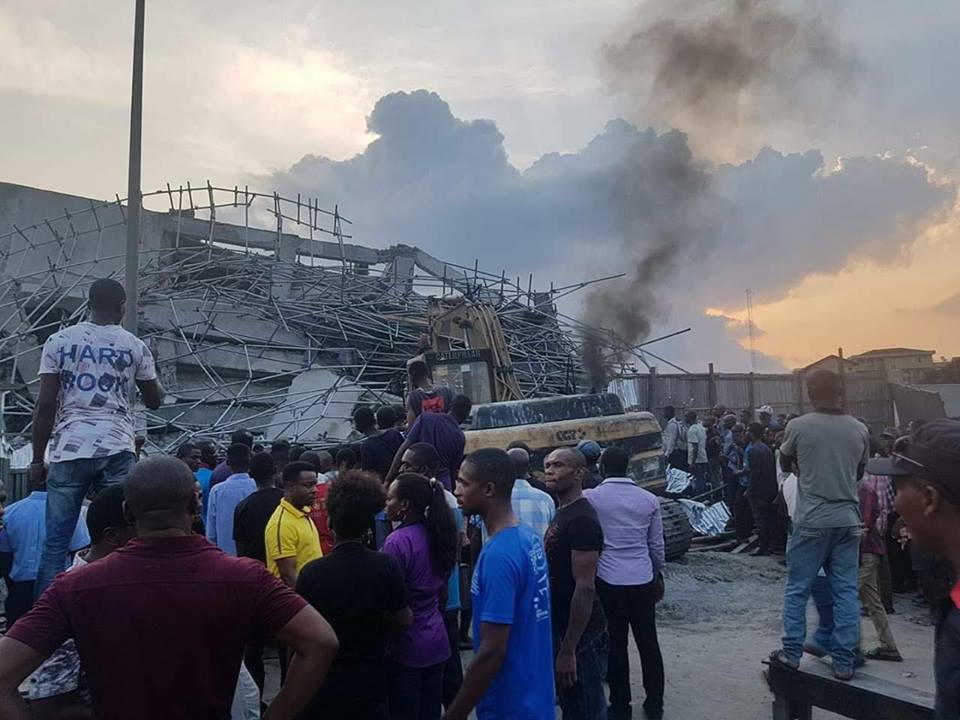 By Dipo Olowookere
The government of Rivers State led by Mr Nyesom Wike has promised to unravel the main cause of the building that caved in last Friday in Port Harcourt, the state capital.
A 7-storey building under construction collapsed last Friday on Woji Road, New GRA, Port Harcourt, with about 20 persons already rescued alive.
Chief of Staff to the Governor, Mr Chukwuemeka Woke, during an inspection of the property, said efforts would be made to rescue all persons trapped under the rubble.
He said that government has mobilised the Fire Service, Civil Defence, Police, Ministry of Works and Construction giants to participate in the massive rescue operation.
"All the relevant agencies and organisations needed for the rescue operation have been mobilised by the Rivers State Government.
"So far, about 20 persons have been rescued alive, while one person has been confirmed dead. The comprehensive rescue operation is ongoing and we continue till the last person is rescued.
"This is an unfortunate incident. The Rivers State Government will launch an inquiry into this building collapse. Anybody found to have contravened the law will face the full weight of the law," Mr Woke said.
Apart from Mr Woke, others at the site of the unfortunate incident were Secretary to the Rivers State Government, Mr Kenneth Kobani; the Attorney General of Rivers State, Zacheus Adangor; Commissioner of Information, Emma Okah; Commissioner of Special Duties, Emeka Onowu; and Commissioner of Sports, Mr Boma Iyaye.
Also on ground were the State Commissioner of Energy, Dr John Bazia; Mayor of Port Harcourt City Local Government Area, Mr Victor Ihunwo Nyeche; Chairman of Etche Local Government Area, Obinna Anyanwu; Special Adviser to the Rivers State Governor on Special Projects; Alabo George Kerley; and a member of the Rivers State House of Assembly, Mr Enemi Alabo George.