Stanbic IBTC Begins SMS Banking for Customers' Convenience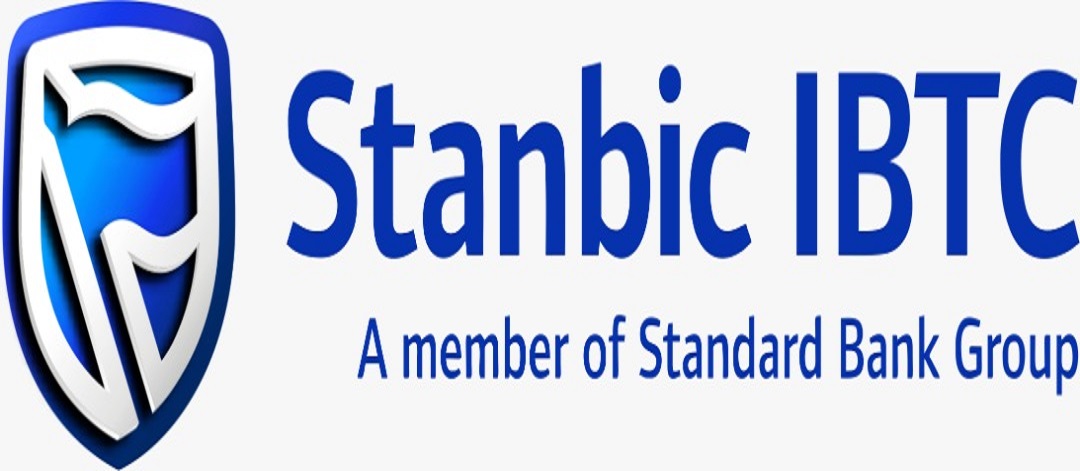 By Dipo Olowookere
The desire to bring more convenience to its customers has made Stanbic IBTC Bank Plc to introduce a unique SMS banking solution with a bundle of functionalities.
The SMS Banking Solution allows customers to initiate transactional and non-transactional banking activities by sending a short message from their registered phone number to a custom number, 30909.
A statement from the lender, which is a subsidiary of Stanbic IBTC Holdings PLC, disclosed that through its 3S (SMS/Self Service), users can carry out funds transfer and bill payments.
The chief executive of Stanbic IBTC Bank, Mr Wole Adeniyi, explained that the 3S Banking Solution is one of the organisation's offerings aimed at infusing digital banking to deliver solutions to customers' banking needs.
According to him customers with feature phones and those with limited access to the internet can seamlessly initiate secure transaction requests or other general service requests to the bank.
"Stanbic IBTC leverages on communication protocols and services available on a mobile device such as SMS to bring more convenience to its customers.
The 3S Banking Solution possesses funds transfer and bill payment capabilities. It is simple to use and can be adopted by all our customers," he said.
"Stanbic IBTC remains committed to the delivery of innovative solutions to enhance customer experience and increase financial inclusion in the country," he added.
FairMoney Gets BBB/A3/Stable Ratings from GCR
By Adedapo Adesanya
MyCredit Investments Limited, which trades as FairMoney, has been assigned an investment grade issuer rating (BBB/A3/Stable) from Global Credit Rating (GCR).
The digital bank obtained investment-grade ratings, BBB (NG) Long Term, and A3 (NG) Short Term with a stable outlook driven by its ungeared position, robust liquidity, resilient balance sheet, sound underwriting practices, and a strong growth trajectory since its inception.
According to the agency, this stable outlook rating reflects expectations that MyCredit Investments Limited is evolving and will show strong overall performance metrics over the medium term.
GCR further noted that cash flow and leverage was a positive rating factor and business growth is expected to remain steady over the next 12 – 18 months.
Over time, FairMoney Nigeria has significantly grown its loan book whilst showing strong profitability.
Non-performing loans (NPLs) have been maintained at a stable yet declining rate over the last year of operations. This is a testament to the company's advanced underwriting practices which has positioned it as the leading digital lender in Nigeria.
Commenting on the ratings, co-founder/CEO of FairMoney, Mr Laurin Hainy, affirmed that the ratings reflect FairMoney's resilient business model, international best practices, strong management team and a diversified employee base.
"The milestones achieved since our incorporation within the digital banking space indicates that the Group is on track to achieving its vision of building the leading Neo-bank in emerging markets," he stated.
Mr Laurin added that the company was focused on superior customer satisfaction and ensuring enhanced value for investors.
"As a customer-first organisation, we are proud that this rating will create yet another win-win situation in the Nigerian market. FairMoney will be able to further serve our customers while providing a solid and secure investment target to institutional investors in our home market Nigeria," he said.
FairMoney was incorporated in 2017 and has wholly-owned subsidiaries in Nigeria (FairMoney Nigeria) and India (FairMoney India). Both companies are owned by the Paris-based parent company Predictus SAS.
Recently, FairMoney raised a $42 million Series B round with international participation.
The company also launched a N10 billion Private Note programme. The first series of the private note was launched successfully earlier this year and saw participation from a number of the leading reputable institutional investors in Nigeria.
The Investment-Grade rating places FairMoney in a favourable position to access funding from the Nigerian capital markets to finance its strong loan book growth.
The company also plans on launching the second series of the Private Note shortly.
FairMoney Nigeria is a digital consumer and SME lender, and provider of digital financial services in Nigeria. The company recently obtained its Microfinance Bank License from the Central Bank of Nigeria (CBN).
FairMoney has created a product that offers near-instant digital loans 24/7 directly via its mobile app. It offers transfer and payments solutions, including bill-pay and airtime purchase, debit cards and other digital banking services.
First Bank Partners NIBSS to Promote Digital Payment Convenience
By Sodeinde Temidayo David
Nigeria's top first-generation financial institution, First Bank of Nigeria Limited, has announced its partnership with the Nigeria Inter-Bank Settlement System (NIBSS) on its recently launched Nigeria Quick Response (NQR) Payment Solution, in a bid to improve customer digital payment experience.
This was revealed by the Chief Executive Officer (CEO) of First Bank, Mr Adesola Adeduntan, who noted that the NQR is an innovative payment option implemented for all financial service providers.
"We are delighted with the adoption of the Nigeria Quick Response (NQR) payment solution, an initiative by Nigeria Interbank Settlement System plc (NIBSS) which has been instrumental to easing and promoting payment convenience with the use of mobile phones," the CEO expressed.
As stated by Mr Adeduntan, the NQR is designed to promote quick and fast transactions by scanning the code on one's mobile device.
He noted that the NQR is set to promote the vision of the bank, embracing technology to deliver quality and satisfactory services.
"At First Bank, we recognise the indelible role technology plays in promoting businesses across diverse frontiers and we remain committed to reinventing our technology infrastructure to meet global standards whilst being committed to staying true to our mantra in always putting You, our customers First," he stated.
This new initiative reduces costs for merchants and banks in delivering instant value for a person to business (P2B) and person to person (P2P) transactions by simply scanning to pay.
Unlike other QR schemes, the NQR is implemented with reduced charges that are cheaper for merchants.
The initiative is accessible on the bank's payment infrastructure as the NQR code can be used to make payments through one's FirstMobile App and it is also available for the merchant in facilitating their business activities.
The touchpoint and use cases of the NQR payment solution include convenience stores, supermarkets, shopping malls, pharmacies, ride-hailing or taxi payments, bus fares, tolling booths payments, vending machines, e-commerce sites, online businesses amongst many others.
To access the service, customers are expected to launch the FirstMobile App and select QR payment. Afterwards, NIBSS can be chosen as a payment provider, then the seller's NQR barcode can be scanned.
The amount is inputted for the transaction would be followed by a request for personal identification number (PIN) validation to generate an instant confirmation of the transaction successfully.
On the other hand, merchants are to visit any First Bank branch closest to them for service enrollment.
Appzone Relaunches BankOne
By Modupe Gbadeyanka
The digital core banking solution for Africa's fintechs and Neobanks, BankOne, has been relaunched by Appzone and re-engineered with the functionality expected to drive the exponential growth of fully digital offerings.
This follows Appzone's Series A raise in April 2021, the largest locally-led raise in Nigeria which repositioned the organization to roll out new innovative offerings that help financial institutions function in a fully digital and automated way.
Having previously built out functionality to automate and run traditional Banking operations, Appzone is now deploying BankOne as a platform for technology-driven financial institutions intending to adopt a 360-degree digital approach that does not involve physical branches or human interaction.
With operations in Nigeria, Ghana, Gambia, and Kenya, BankOne currently hosts over 10 million customer accounts with balances totalling $105 million while managing over $650 Million in annual loan disbursements, and $2.9 billion in total transaction value.
Asides from managing customer records, loans, deposits, and accounting, BankOne provides an omnichannel self-service platform, USSD interfaces, Payment ecosystem integration, agent banking capabilities, and card management services.
These functionalities are available to Fintechs like digital lenders and neobanks, as well as traditional banks like MFIs, mortgage banks, consumer lenders and commercial banks.
Currently, challenger and traditional banks in Africa are limited to using foreign technology solutions tailored for Western markets, and many of these solutions are hindered by prohibitive pricing, poor market fit and a lack of local tech support.
BankOne's major differentiation lies in its fit-for-purpose functionality and integrations with the local ecosystem of third-party services. These characteristics in addition to ease of customization and availability of local support ensure that the platform seamlessly plugs into the needs of African Banks and Fintechs.
Speaking on the relaunch, the CEO of Appzone Core, Mr Mudiaga Umukoro, said: "For over a decade, BankOne has played an active role in driving the digitization of Nigeria's financial services industry.
"The platform has now been repositioned to serve the continent's growing number of Fintechs and neobanks.
"BankOne's major advantages are market fit and affordability which allow financial institutions deliver highly relevant products at a fraction of cost while leveraging our numerous integrations with mainstream payment systems to achieve instant interoperability with other industry players at no extra cost."
Originally launched in 2011, BankOne is delivered and run by Appzone Core, a subsidiary of the Appzone Group.
The platform played a significant role in the first digitization phase of Nigeria's financial sector and came to further prominence and adoption as digital challengers and neo-banks began to emerge.
As Africa rapidly accelerates towards a fully digital banking future, BankOne is being positioned to provide affordable and purpose-built digital infrastructure to enable this transition.
Latest News on Business Post