How to Insure Your Agricultural Projects in Nigeria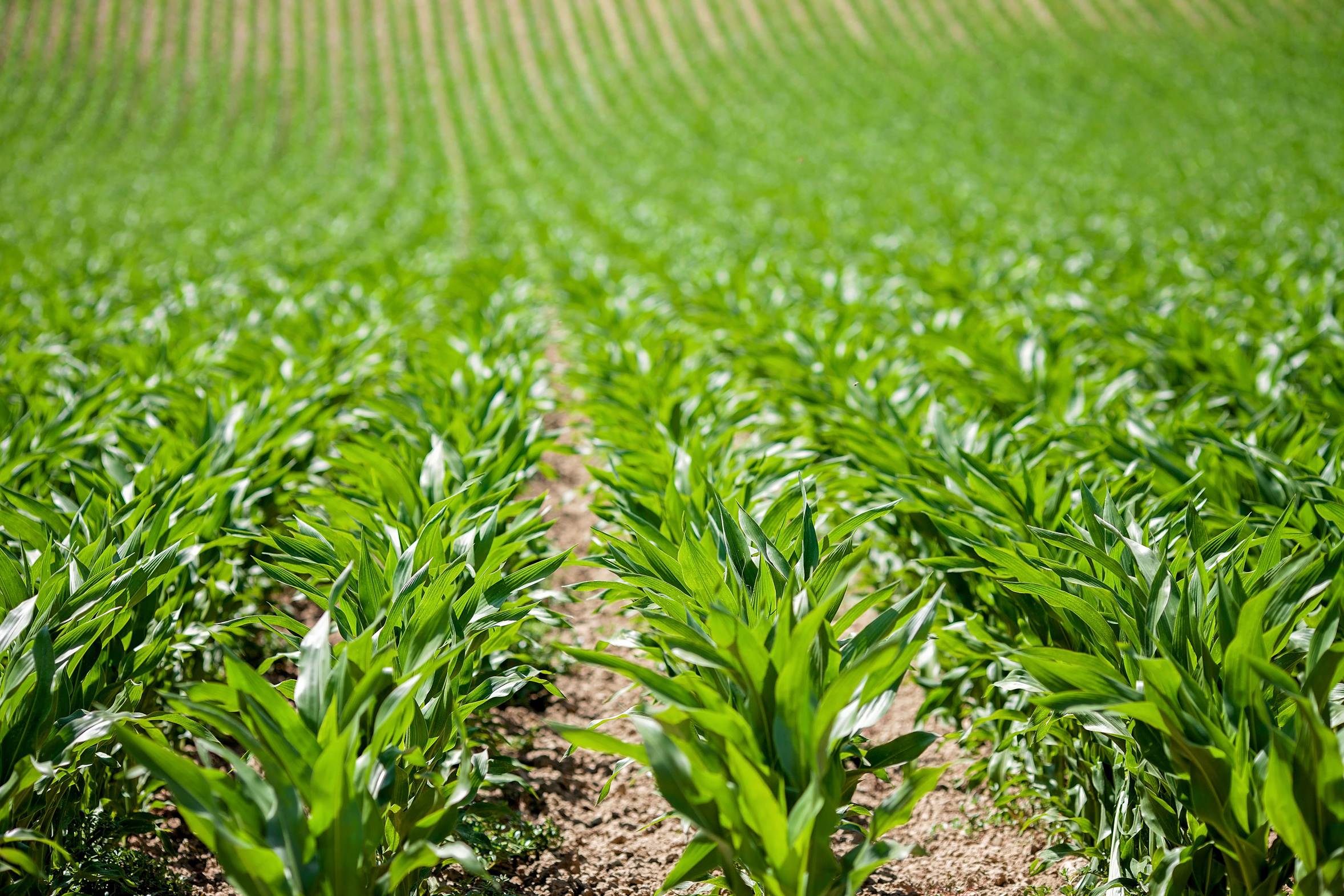 By Modupe Gbadeyanka
It is no doubt that agricultural production in Nigeria is faced with inherent and myriad of risks and prominent among them are input supply, price of inputs, agricultural yield, project prices and production risks due to effects of climate change or natural disasters.
It is important to note that the agricultural production risks always affect farmers and agribusiness in different ways, thereby affecting agricultural production and threatening food security in the country.
Agricultural insurance is the protection of farmers against the risks of natural disasters, pests and diseases in exchange for regular premium payments proportion to the likelihood and cost of risk involved.
Not many may know that in order to address agricultural production risks, the Federal Government of Nigeria established the Nigerian Agricultural Insurance Scheme, managed by Nigerian Agricultural Insurance Corporation (NAIC), to provide protection to farmers on the effect of natural hazards.
The scheme was launched on December 15, 1987, as part of its efforts to enhance and sustain food production in Nigeria in realization of the fact that most efforts to promote food production have not yielded much results, due largely to incidence of incremental weather conditions and the effects of natural hazards like floods, drought, pests, diseases, fire etc.
NAIC was established and incorporated by Act No. 37 of 1993 to operationalize the Nigerian Agricultural Insurance Scheme with the following key objectives:
* Provide financial support to farmers where losses to crops and livestock arise from natural hazards;
* Induce the provision of credit by financial institutions, as the insurance serves as an added collateral;
* Promote and enhance agricultural production by giving farmers confidence to accept new and modern innovations and inputs;
* Eliminate or minimize the need for Government to provide ad-hoc assistance to farmers during agricultural disasters.
Agricultural Items Covered by NAIC
The Scheme provide cover to all crops, livestock and tangible fixed assets like farm buildings, machinery, equipment, agricultural produce activities, warehousing and other Agro-processing activities.
Summary of items covered by NAIC include:
(a) Subsidized Crop – maize, rice, millet, yam, mixed crop, cassava, sorghum, vegetables, irish potato, sweet potato, soya beans, cowpea, pumpkin, melon, groundnut, sesame, wheat, peanut, coco yam, pepper, garlic etc.
(b) Subsidized Livestock – cattle, sheep, goat, poultry, fishery, pig, apiary, snailery, grass cutter, rabbitry etc.
(c) Commercial crop – cocoa, rubber, oil palm, horticulture, plantain, sugarcane, jatropha, ginger, cotton, tea, coffee, gum Arabic, pineapple, kolanut, tree crops etc.
(d) Commercial Livestock – dogs, horses, camel, donkeys, pets, zoo animals etc.
(e) Multi-Peril Cover (MPC) – combined trading, agroc-processing, storage rksks, ware-house activities etc.
(f) Tangible Fixed Assets – farm buildings, machinery, equipment, motor vehicles, fishing nets, outboard engines, fishing boats etc.
(g) Farmers, Farm Labour/Employees and their dependants.
(h) General Business – Motor vehicle, Fire and Special Perils, Burglary, Group Personal Accident, Money Insurance, Plant-All-Risks, Machinery Breakdown etc.
Perils Under Cover
The perils covered under the agricultural sub-sector are as follows:
(a) Subsidized Crops – The perils covered are comprehensive in nature and include fire, lightning, windstorm, flood, drought, pests and diseases.
(b) Commercial Crops = The perils covered include fire, lightning, windstorm, flood, drought.
(c)  Subsidized Livestock – The perils covered are death or injury due to accident, disease, fire, lightning, storm and flood.
(d) Commercial Livestock – The perils covered are the same as in subsidized livestock.
(e) Multi-Peril Cover – The policy covers risks of loss or damage to agricultural produce or goods while in storage or in transit from one destination to the other or due to and fire, allied risks, burglary, house breaking and transit goods.
(f) Tangible Fixed Assets – The perils covered include loss or damage to insured items by fire, lightning, collision, explosion, storm, violent theft and other allied perils.
(g)  Farmers' Farm Labour, Employees and Dependants – The policy covers death or bodily injury which may result in temporary or permanent disability during the course of duty or work.
(h) General Business – Perils covered in General Insurance include theft, accident, burglary, loss or damage to plants, machinery etc, transit risks and other allied risks.
How to Insure Agricultural Projects with NAIC
NAIC was established to cater for all farmers in the country, either small, medium or large scale farmers either in groups or as individuals.
The scheme operates a mandatory cover which applies to all Agricultural and Agro-related projects or programmes assisted supported or fully funded from public funds, all direct and on-lending loans taken by Federal, State or Local Government for disbursement to farmers and all form of agricultural loan disbursed by all banks and non-bank lending agencies.
Insuring Agricultural Projects Through banks and other Lending Institutions
Insurance cover can be obtained through Banks and other lending agencies/institutions by following procedure outlined below:
* The farmer or client approaches the Bank or lending agency and applies for an agricultural loan;
* The bank or agency processes the loan and approval given;
* The Bank or agency decides on the applicable insurance needs of the loan applicant;
* NAIC and the bank/lending institution enlighten the client/loan applicant on all the insurable risks involved in the class of agric business or projects the farmer is proposing to embark upon and also the importance and benefits of taking the insurance cover;
* Proposal form is then issued to the client for completion from which NAIC obtains complete, accurate and adequate information about the applicant and the proposed project.  For large scale project Bank offer letter and feasibility report of the projects are required;
* On proper completion of the proposal form, premium is computed based on the prevailing and approved rate on the loan volume, sum insured or estimated production cost of the proposed project(s);
* The client is advised on the premium payable to provide insurance cover to the project;
* Premium deducted by the Bank or intermediary is sent to NAIC by cheque, or electronic transfer together with the Bank remittance list and cover commences immediately;
* The Certificate of Provisional Insurance Cover (CPIC) and other documents are issued to the client/bank.  This will confirm temporary cover;
* A comprehensive inspection is conducted on the farm to ascertain the suitability of the farm;
* Once the project has been found to be genuine and insurable based on the inspection report, cover will be fully granted on the project;
* Original policy is issued to the client through the lending bank.
Insurance of Agricultural Project by Individual/Self-Financed Farmers
Insurance cover can be obtained by self-financed or individual farmer through the following procedure:
* The Farmer collects proposal form from NAIC based on the interested project(s) to be insured;
* He is then enlightened/educated on how to complete the form and also the terms and conditions of the policies;
* NAIC examines the duly completed proposal form and compute the appropriate premium based on the estimated cost of production or sum insured of the project;
* On payment of appropriate premium a Certificate of Provisional Insurance Cover (CPIC) is issued as a temporary cover;
* A policy document is then issued to the insured as evidence of the contract;
* NAIC may undertake a monitoring visit to any of the insured projects as a way of verifying and assessing the projects.
The above provide a detailed procedure for insuring Agricultural projects with NAIC.  All prospective clients are encouraged to contact the nearest NAIC office nationwide for enquiry and their agricultural insurance needs.
All clients are advised to study the conditions of their policies noting all exceptions and exclusions.
The approved premium rates for subsidized crop are 4 percent of the sum insured and 5 percent for livestock.
It is important to mention that under the Nigerian Agricultural Insurance Scheme some crops and livestock items are subsidized to the tune of 50 percent by the Federal and State Government in the proportion of 37.5 percent and 12.5 percent of the premium payable.
In NAIC, claims are treated and paid with dispatch and insured are encouraged to report claim incidence promptly to enable verification and commencement of processing for payment.  The indemnity for crops is based on the approved input costs, less the value of crops harvested or salvaged if any.  For the livestock indemnity is the value of the animal at the commencement of the policy plus the approved input costs.
Stanbic IBTC Enlightens Investors on Available Safe Investment Options
By Ashemiriogwa Emmanuel
Following the strokes of economic uncertainties from the COVID-19 pandemic, Stanbic IBTC Asset Management, a subsidiary of Stanbic IBTC Holdings Plc, recently organised a webinar to proffer guidance on investing in uncertain times.
The webinar via Instagram was themed Investing in Uncertain Times and experts at the Stanbic IBTC enlightened the investing public about the available transparent and safe investment options.
Some of the in-house were Ms Fadekemi Obasanya, Head Investment Management and Ekene Nwaokoro, Fund Analyst.
In her presentation, Ms Obasanya emphasised the importance of gaining needful knowledge from investment professionals about the best investment options per time.
She also pointed out the various investment options offered by Stanbic IBTC which both current and prospective investors can take advantage of, leveraging on the well-informed financial guidelines provided by the organisation.
She said some of the investment options include Stanbic IBTC Money Market Fund, Stanbic IBTC Dollar Fund, Stanbic IBTC Enhanced Fixed Income Fund, Stanbic IBTC Bond Fund, among many others under the mutual funds.
Ms Obasanya further stated that many people become victims of fake investment platforms due to misinformation and indiscipline, urging investors to do due diligence before parting with their funds.
"A lot of people fell prey to fake investment platforms in the previous year. It is wise to stay disciplined and informed about credible investment outlets to avoid losing money, as the main objective of the investment is to generate regular income and capital appreciation.
"People need to be mindful of the type of investment they put their money in. This is why we designed a tool called 'InvestBeta' for intending investors to identify their risk appetite, which simply means the amount of risk they are willing and able to take, as well as the available investment options that can help them achieve their investment objective.
"There are also well-experienced financial advisors on standby to help investors decide on the most suitable options for them," she said.
Also discussed at the session was the advantage of investing in the Stanbic IBTC Dollar Fund, a dollar-denominated mutual fund, which was a response to how investors can hedge against Naira devaluation.
Individuals were educated on the fundamentals of investing and viable investment options, especially amid an unstable economic terrain.
Capital Importation into Nigeria Falls to $875.6m in Q2 2021
By Aduragbemi Omiyale
Nigeria has recorded a quarter-on-quarter decline of 54.06 per cent in the total value of capital importation into the country in the second quarter of 2021, the National Bureau of Statistics (NBS) has revealed.
In a report released by the agency, it was disclosed that the FX inflows from April to June 2021 stood at $875.6 million in contrast to $1.9 billion recorded in the first quarter of this year.
On a year-on-year basis, the capital importation went down by 32.38 per cent as the inflows in the same period of last year was $1.3 billion.
Business Post observed that the decline in the period under review was because of lower inflows from foreign direct investments (FDIs), foreign portfolio investments (FPIs) and other investments.
However, in the report, the stats office said the largest amount of capital importation by type was received through portfolio investment, which accounted for 62.97 per cent ($551.4 million) of total capital importation, followed by other investment, which accounted for 28.13 per cent ($246.3 million) of total capital imported, with FDIs accounting for 8.90 per cent ($78.0 million) of total capital imported in Q2 2021.
By sector, capital importation by banking dominated in Q2 2021, reaching $296.5 million of the total capital
importation in Q2 2021, followed by financing with $205.9 million and shares with $194.6 million.
By source of the capital investment, the United Kingdom was on top with $310.3 million, accounting for 35.43 per cent of the total capital inflow in Q2 2021.
It was trailed by South Africa with $212.4 million and the United States with $83.4 million and by destination, Lagos State emerged as the top destination of capital investment in Nigeria in Q2 2021 with $780.1 million, contributing 89.09 per cent to the total capital inflow in Q2 2021 and by bank, Stanbic IBTC Bank Plc emerged at the top of capital investment in Nigeria in Q2 2021 with $310.2 million, accounting for 35.43 per cent of the total capital inflow in Q2 2021.
Standard Chartered Bank followed by attracting $282.4 million, while Citi Bank attracted $94.2 million in the second quarter of this year.
PenCom Drags 120 Firms to Court for Pension Act Violation
By Adedapo Adesanya
The National Pension Commission (PenCom) has disclosed that it was in court with about 120 companies that have refused to comply with the dictates of the 2014 Pension Reform Act (PRA).
The Director, Corporate Communications of the commission, Mr Peter Aghahowa, stated this in Lagos at the 2021 PenCom workshop for journalists in Lagos.
According to him, the organisation was working assiduously to ensure all pension laws as they affect various policies are totally complied with.
He noted that compliance varies according to the sector, adding that recovery agents have been engaged to ensure that funds that ought to be remitted to PenCom are not diverted under any guise.
"For the private sector, we engaged recovery agents. By the PRA, any company with more than three workers must key into the Contributory Pension Scheme (CPS).
"So, the recovery agents have been empowered. Once they check the books of companies, they will determine their liabilities.
"We have the employee and employer portion remittances. For those not remitting at all, there is a penalty.
"We have 120 cases in court and these are organisations we tried to work with and they were just recalcitrant.
"Going to court is the last resort because the goal is for the money to the RSAs. We always try to engage.
"In states, they have to enact and implement the CPS. We work with them in coming up with a bill and setting up a pension bureau.
"Most states have not implemented this well. In enforcing compliance here, you should tread softly. Accrued rights have been paid up", he said.
The agency has, therefore, called for compliance on contributory pension remittances by employers across the country.
On her part, the PenCom DG, Mrs Aisha Dahir-Umar, disclosed that the commission has deepened technological innovation as it seeks to navigate through the challenges imposed by the pandemic.
Latest News on Business Post