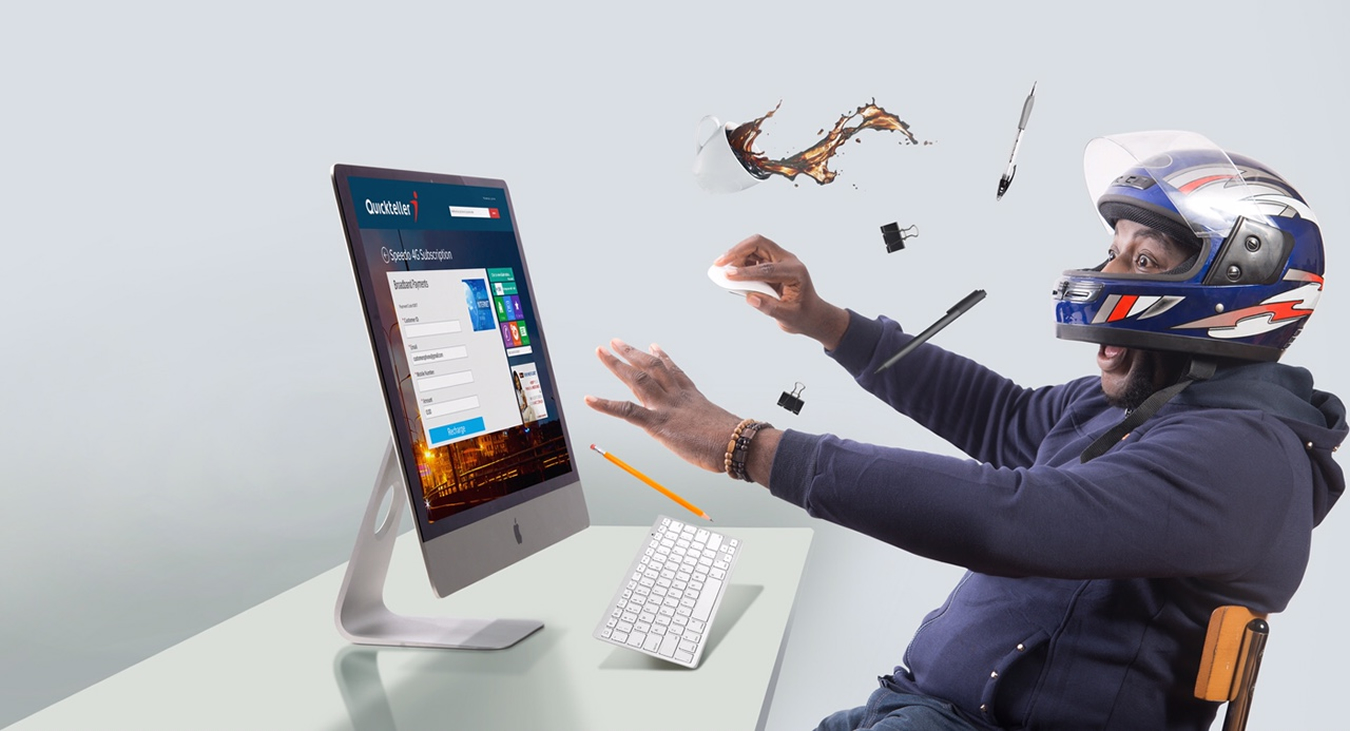 By Modupe Gbadeyanka
Owners of foremost payment platform in Nigeria, Quickteller Paypoint, Interswitch Financial Inclusion Services (IFIS), have announced that customers using its platform would no longer be charged a fee to complete some transactions.
This is because the firm has sealed deals with key billers in various sectors (Betting, Energy and Electricity, Cable) companies that will enable customers transacting on its platform to conduct financial transactions at no charge.
Transactions that will enjoy this new benefit include utility bill payments, betting, wallet funding and cable TV subscription.
Before now, customers were required to pay a fee of N100 on each payment transaction, but Quickteller has now paired with some of the organisation's biller partners to bear the transaction cost.  As a result, customers can now make most of their transactions at no additional cost to them.
While this takes off the burden of transaction fees from the customers, it has been carefully processed to safeguard Quickteller Paypoint agents, such that they are able to retain their customary commission and other incentives.
Titilola Shogaolu, Divisional Chief Executive Officer (DCEO) of Interswitch Financial Inclusion Service, said: "At Interswitch Financial Inclusion Service, we are not only committed to closing the financial exclusion gap, we are continuously working to provide convenient services that will enhance the adoption of digital payments and this latest incentive is just one of the many ways through which we are achieving this".
Quickteller Paypoint is a one-stop service that provides electronic payment solutions to the under-banked, through agents who earn exciting commissions and other incentives. The over 16,000 agents, who are spread across the country offer various financial services to customers, such as: bill payment, funds transfer, cash deposits, cash withdrawals, and airtime top-up.
The list of the billers that Quickteller Paypoint is partnering with to deliver this value service includes:  Eko Electricity Distribution Company (EKEDP), Abuja Electricity Distribution Company (AEDC), Enugu Electricity Distribution Company (EEDC), Jos Electricity Distribution Company (JEDC), WAKABET, BETWAY, Kwese, Ariaria Market Energy Solutions Limited, Rensource and Zola Electric.
Shogaolu also spoke on the future plans of Quickteller. She said: "Quickteller Paypoint is not stopping at this. We are working hard to secure more of such deals in order to deliver better value to our customers, and more profit to our valued agents."