Oil Extends Rally as Investors' Worries Ease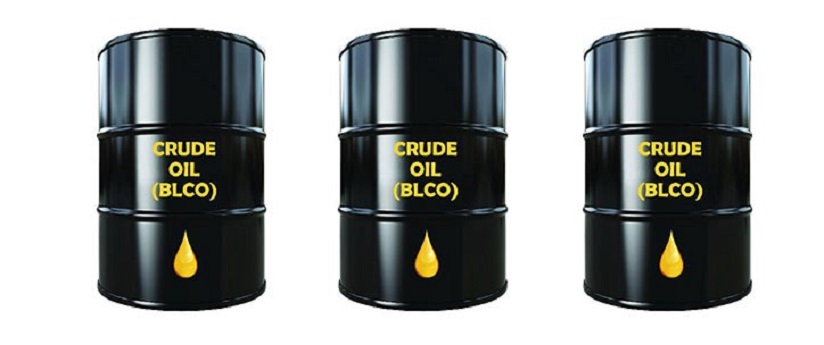 By Adedapo Adesanya
Oil rose for a third straight day on Wednesday, February 8, as investors felt more comfortable with risk a day after remarks from the Federal Reserve chairman eased their worries about future interest rate hikes.
Brent crude futures appreciated by 82 cents or 1.0 per cent to $84.51 a barrel, while the United States West Texas Intermediate (WTI) crude futures wen up by 93 cents or 1.2 per cent to $78.08 per barrel.
Comments from US Federal Reserve Chair, Mr Jerome Powell, on Tuesday were seen as less hawkish than feared, boosting risk appetite and weighing on the Dollar.
As the American currency weakened, it spurred buyers' interests. A weaker US currency makes dollar-denominated oil cheaper for buyers holding other currencies.
Against a basket of currencies, the US Dollar index was narrowly up at 103.38 after slipping the previous session.
In a question-and-answer session before the Economic Club of Washington on Tuesday, Mr Powell said interest rates might need to move higher than expected if the US economy remains strong but reiterated he felt a process of "disinflation" is underway.
Investors hope less aggressive US interest rate increases will help the world's biggest economy dodge a sharp economic slowdown or recession that would hit oil demand.
Mr Powell, however, also noted that if the US job market continued to strengthen or if inflation readings accelerated, the US Fed may have to raise its benchmark interest rate higher than projected.
Last week, data showed 517,000 jobs were added in January–a doubling over December, with employment falling to 3.4 per cent, the lowest level in over half a century.
This will add to support from China as the ending of COVID-19 curbs is expected to support demand for fuel.
On the supply front, the earthquake that struck Turkey and Syria on Monday stopped crude oil flows from Iraq and Azerbaijan out of the Turkish port of Ceyhan. BP Azerbaijan has declared force majeure on Azeri crude shipments from the port. Iraq's pipeline to Ceyhan resumed flows on Tuesday.
Limiting oil price gains was US Energy Information Administration data showing oil production in the world's largest producer rose last week to the highest since April 2020.
Crude inventories rose by 2.4 million barrels in the week ended Feb 3 to 455.1 million barrels.
NASD OTC Exchange Closes 0.36% Higher as Trading Volume Surges
By Adedapo Adesanya
The NASD Over-the-Counter (OTC) Securities Exchange closed the Friday session on March 17 in the positive territory as three stocks pushed the market up by 0.36 per cent.
The three price gainers were led by Niger Delta Exploration and Production (NDEP) Plc, which added N15.00 to move up to N205.00 per unit from N190.00 per unit.
FrieslandCampina Wamco Nigeria Plc appreciated during the trading day by N1.11 to close at N75.11 per share compared with the previous day's value of N74.00 per share, while Afriland Properties Plc went up by 2 Kobo to settle at N2.09 per unit versus Thursday's value of N2.07 per unit.
The trio pushed down the N4.00 lost by 11 Plc yesterday, as the stock price of the energy firm ended at N150.00 per share, in contrast to the preceding day's N154.00 per share.
At the close of business, the market capitalisation of the NASD OTC exchange rose by N3.48 billion to close the day at N961.12 billion compared with the preceding day's N957.64 billion.
In the same vein, the NASD Unlisted Securities Index (NSI) appreciated by 2.65 points to wrap the session at 731.44 points compared with 728.79 points of the previous session.
Yesterday, there was a jump in the volume of securities traded by 2,115.1 per cent to 739,755 units from 33,396 million units, the value of transactions increased by 15,683.7 per cent to N30.6 million from N193,846, and the number of deals jumped by 150 per cent to 10 deals from the four deals carried out a day earlier.
Geo-Fluids Plc remained the most traded stock by volume (year-to-date) by trading 425.2 million units valued at N448.5 million, UBN Property Plc was in second place for selling 365.8 units worth N309.5 million, and NRMC Plc was in third place for exchanging 25.0 million units valued at N137.5 million.
On a year-to-date basis by value, VFD Group Plc was on top of the chart after trading 7.3 million units worth N1.7 billion, trailed by Geo-Fluids Plc with 425.2 million units worth N448.5 million, and UBN Property Plc with 365.8 million units valued at N309.5 million.
Naira Appreciates at Black Market, Peer-to-Peer, I&E
By Adedapo Adesanya
The Naira appreciated against the United States currency in the Peer-to-Peer (P2P), the black market and the Investors and Exporters (I&E) windows of the foreign exchange (FX) window on Friday, March 17.
The Naira gained N2 against the US Dollar during the session as it closed at N754/$1, in contrast to the previous session's value of N756/$1.
In the parallel market, the domestic currency improved its value by N1 against the American Dollar on Friday to quote at N747/$1 compared with Thursday's exchange rate of N748/$1.
It was a similar outcome for the Nigerian currency at the I&E segment of the market as it closed stronger against the greenback by 17 Kobo or 0.04 per cent to sell at N461.83/$1 versus the N462.00/$1 it was quoted at the previous session.
This happened as there was a 10.2 per cent or $9.97 million in the value of forex transactions recorded during the session to $87.81 million from the $97.78 million reported a day earlier.
In the interbank segment of the market, the Naira witnessed no movement against the Pound Sterling and the Euro, closing at N556.45/£1 and N487.99/€1, respectively.
In the cryptocurrency market, Bitcoin (BTC) moved to a fresh nine-month high on Friday at above the $27,000 level. The surge followed the US Federal Reserve's decision to backstop embattled banks to a record of $152.9 billion.
BTC recorded a 6.0 per cent rise to trade at $27,546.42, Ethereum (ETH) improved by 5.8 per cent to sell at $1,813.37, Solana (SOL) chalked up 11.9 per cent to quote at $22.48, Litecoin (LTC) went up by 6.4 per cent to trade at $86.62, and  Cardano (ADA) rose by 6.2 per cent to trade at $0.3523.
Further, Dogecoin (DOGE) made a 4.8 per cent appreciation to quote at $0.0776, Ripple (XRP) recorded a 3.9 per cent gain to settle at $0.3843, and Binance Coin (BNB) added 3.8 per cent to sell for $344.22, while the US Dollar Tether (USDT) and Binance USD (BUSD) traded at $1.00 each.
Oil Market Settles Lower in Toughest Week Yet
By Adedapo Adesanya
The oil market settled lower on Friday, reversing early gains of more than $1 a barrel as banking sector fears caused both benchmarks to reach their biggest weekly declines in months.
Brent crude futures lost $1.73 or 2.3 per cent to close at $72.97 per barrel, and the US West Texas Intermediate crude fell by $1.61 or 2.4 per cent to settle at $66.74 per barrel.
Brent fell nearly by 12 per cent in the week, its biggest weekly fall since December, and on its part, WTI futures fell 13 per cent, its biggest since last April.
The market has remained jittery following the collapse of Silicon Valley Bank (SVB) and Signature Bank and with trouble at Credit Suisse and First Republic Bank.
The latest help went to First Republic Bank, which was rescued by a group of major US lenders, easing worries about the current banking turmoil.
The news calmed the markets, which were on edge over a potential banking crisis following the collapse of two US banks and the storm at Credit Suisse over the past week.
The bank is set to receive a $30 billion lifeline from a group of America's largest banks, including JPMorgan Chase, Bank of America, Wells Fargo, Citigroup, and Truist.
Investors are now awaiting the Federal Reserve's rate decision next week. They widely expect the US central bank to raise rates by 25 basis points.
Analysts still expect constrained global supply to support oil prices in the foreseeable future.
Members of the Organisation of the Petroleum Exporting Countries and its allies (OPEC+) attributed this week's price weakness to financial drivers rather than any supply and demand imbalance, adding that they expected the market to stabilise.
Saudi Arabia and Russia, in a meeting on Thursday, affirmed their commitment to OPEC+'s decision last October to cut production targets by two million barrels per day until the end of 2023.
This comes ahead of an OPEC+ monitoring panel meeting that is due to meet on April 3.
There are also expectations that China's demand recovery will continue to support prices, with US crude exports to China in March heading towards their highest in nearly two and a half years.
Latest News on Business Post