CBN Clears Otedola's Nominee to Join FBN Holdings Board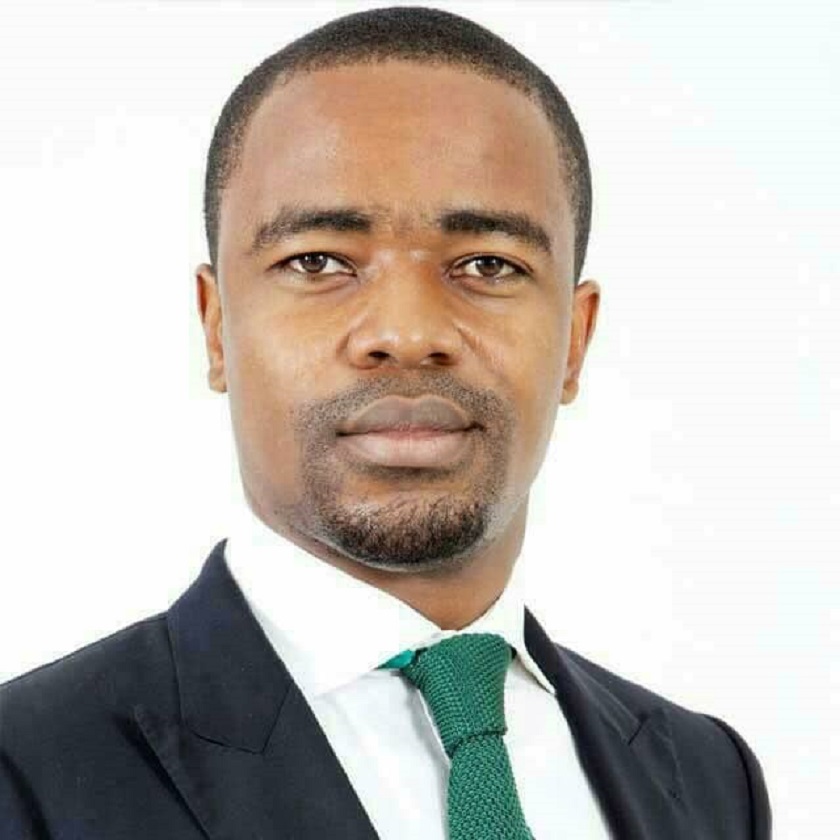 By Dipo Olowookere
After acquiring a significant stake in FBN Holdings Plc, oil mogul, Mr Femi Otedola, now has someone to protect his interest in the financial institution.
A few months ago, FBN Holdings was embroiled in a leadership tussle between Mr Otedola and the current chairman of the company, Mr Tunde Hassan-Odukale.
The Nigerian Exchange (NGX) Limited and other stakeholders had to intervene in the matter and it was clearly made known that Mr Otedola is the largest single shareholder of FBN Holdings, which is sometimes fondly called First Bank.
It was feared that Mr Otedola may topple his rival from the position when shareholders of the company meet at the Annual General Meeting (AGM) later this year.
On Tuesday, Business Post gathered that Mr Otedola's nominee to the board has been cleared by the Central Bank of Nigeria (CBN) as a non-executive director.
The new member of the FBN Holdings board of directors is Mr Julius B. Omodayo-Owotuga, the deputy chief executive of Geregu Power Plc.
In 2018, Mr Otedola sold his 75 per cent stake in Forte Oil Plc, which later became Ardova Plc, to acquire Geregu Power Plc.
His confidence and trust in Mr Omodayo-Owotuga may have influenced his decision to send him to FBN Holdings to protect his interest in the financial institution.
Mr Omodayo-Owotuga was formerly with Mr Otedola at the defunct Forte Oil as the Group Executive Director in charge of Finance and Risk Management.
He is a finance expert with huge experience in Finance, Risk Management, Treasury, Internal Controls, General Administration, Procurement, and Information Technology.
While at Forte Oil, he was a member of the Executive Management Team that restructured a then moribund company into a vibrant industry player.
He equally led the capital restructuring, acquisitions, debt capital raise, maiden credit rating and divestment initiatives.
Prior to joining Forte Oil Plc, he had responsibility for the Asset and Liabilities Management function at the Africa Finance Corporation.
He is a KPMG trained finance professional who possesses extensive investment experience spanning Financial Services, Power and Oil & Gas sectors with a proven track record of significant achievements.
His two decades of work experience spans blue-chip companies such as KPMG; Standard Chartered Bank; Africa Finance Corporation (AFC); Forte Oil Plc, MBC International Bank (Now First Bank of Nigeria Limited) and Geregu Power Plc.
Mr Omodayo-Owotuga is an alumnus of Oxford University's Said Business School, United Kingdom, IE Business School, Madrid, Spain and the University of Lagos, Lagos, Nigeria.
He has a B.Sc. in Accounting and a Masters in Business Administration (with distinction). He is a CFA Charter Holder; a Fellow of The Institute of Chartered Accountants of Nigeria (ICAN), The Chartered Institute of Taxation of Nigeria (CITN) and The Institute of Credit Administration.
Appeal Court Exonerates Zenith Bank, Fines Real Integrated & Hospitality
By Dipo Olowookere

Justice Muhammed Sirajo of a court of appeal sitting in Lagos has upturned the judgement of Justice O.O. Abike-Fadipe of the Lagos State High Court against Zenith Bank Plc.
On March 8, 2022, Justice Abike-Fadipe directed Zenith Bank to pay Real Integrated & Hospitality Limited an interest of 15 per cent per annum on N872.8 million from May 17, 2011, when the advanced payment guarantees expired till judgment and thereafter at the rate of 10 per cent per annum until final liquidation.
The company and the Gombe State Universal Basic Education Board (Gombe SUBEB) had sued the lender for an alleged breach of contract after Zenith Bank, on October 7, 2011, did not allow the firm to withdraw funds from its account.
Dissatisfied with the ruling, the financial institution filed an appeal in suit number CA/LAG/CV/262/2022.
Ruling on the matter on Wednesday, the three-man panel of the appellate court unanimously upturned the judgement of the lower court on the ground that the trial court was wrong to have presumed that the bank withheld the full account statement of Real Integrated in the light of Exhibit C6 (the comprehensive Statement of Account of Real Integrated), which was tendered by the bank for a limited purpose.
The court further held that there was no need for the lower court to have invoked Section 167 (d) of the Evidence Act, 2011 against the bank and, thereafter, awarded a cost of N200,000 against Real Integrated & Hospitality Limited and in favour of Zenith Bank.
Business Post gathered that the counsels of Zenith Bank, led by Prof. Fabian Ajogwu (SAN) and Mr Sylva Ogwemoh (SAN), had challenged Justice Abike-Fadipe's decision to award N2.5 million against the bank as the cost of the action in favour of Real Integrated.
The legal team argued that the lender acted in full compliance with its contractual obligations in line with the Advanced Payment Guarantee (APG) contract and that the trial court was wrong in its judgement.
CABS Zimbabwe Secures $10m Loan to Support Growth Strategy
By Dipo Olowookere
A $10 million credit facility has been obtained by Central Africa Building Society (CABS) Zimbabwe, a member of the Old Mutual Group, from Norsad Capital.
The impact investor and private creditor provider approved the loan to the bank to support its growth strategy, as the funds would be used to offer loans to CABS Zimbabwe's export clients, particularly in the agricultural sector.
"This investment aligns with Norsad's sectoral theme of Financial Institutions as well as the impact focus on financial inclusion and sustainable livelihoods, the Investment Director at Norsad Capital and transaction lead, Ms Carol-Jean Harward, said.
"The transaction will capacitate the exporting industry by providing working capital and capital expenditure facilities to sectors in agriculture and manufacturing.
"We are excited to partner with CABS as it plays a catalytic role in unlocking opportunities to enable local farmers and SMEs to export both regionally and internationally," she added.
In his remarks, the Deputy Managing Director of CABS, Mr Cecil Ndoro, said, "Norsad's funding will help strengthen CABS' balance sheet by providing medium-term funding as well as capacitating the exporting industries by providing working capital and capital expenditure facilities, thus boosting the country's foreign currency earnings.
"As CABS, we will deploy the funds to the productive export sectors, notably agriculture, manufacturing, mining, and tourism.
"The focus will be on the generation of foreign currency, creation of employment and value chain financing for the benefit of industry players and the economy at large. The investment will promote entrepreneurship, enable growth, and improve livelihoods."
CABS is one of the top three banks in Zimbabwe and was established as a building society in 1949 before being granted approval by the Reserve Bank of Zimbabwe (RBZ) in 2011 to engage in full commercial banking operations.
The lender has 38 operational branches, over 900 agents, and the largest Point of Sales machine network of about 25,000 countrywide. This adds to its digital banking offering, which includes Mobile, Internet, and WhatsApp Banking.
The agricultural sector is key to Zimbabwe's economy for domestic production, exports, and employment; hence, Norsad's facility supports sustainable livelihoods and builds a better Africa by impacting lives.
30 Corps Members Get Unity Bank's N10m Grant
By Modupe Gbadeyanka
Thirty members of the National Youth Service Corps (NYSC) have been given a grant of N10 million after a business pitch presentation held across 10 of the 36 states of the federation.
The funding support was provided by Unity Bank Plc through its Unity Bank Entrepreneurship Development Initiative, known as Corpreneurship Challenge.
It is targeted at empowering fresh graduates and corps members on one-year compulsory national youth service. The scheme is currently in its ninth edition.
A statement from the lender disclosed that the 30 corps members were picked from Rivers, Delta, Sokoto, Edo, Abuja, Akwa-Ibom, Osun, Kano, Bayelsa, and Enugu, with each state producing three winners who took home cash grants of N500,000, N300,000 and N200,000.
For this edition, the beneficiaries focused on renewable energy, fashion, beauty, agro-processing, confectionaries, etc.
The winners emerged after their business plans were assessed by a panel looking out for business ideas that demonstrate originality, marketability, future employability potential of the product, and knowledge of the business.
Some of the winners at the Rivers State NYSC Orientation camp at Nonwa Gbam Tai included Muoneke Gift, whose business plan on renewable energy took home the grand prize of N500,000; followed by Ilesanmi Olamide's business proposal on beauty services to claim the N300,000; and Ekanem Moses Idoreyin's confectionary business proposal, which took home the N200,000.
Speaking during the finale at Rivers State NYSC Orientation Camp recently, the Group Head, Retail, E-Business, and SME Banking, Unity Bank Plc, Mr Olufunwa Akinmade, said the bank was delighted with the impressive records the Corpreneurship Challenge has pulled so far.
"When we launched the initiative in 2019, we set out to empower the next generation of entrepreneurs that will disrupt the job market by creating much-needed jobs across all sectors. Today, we have come a long way, and the Corpreneurship Challenge has lived up to its billing," he said.
Represented by Regional Manager, Port Harcourt Region, Unity Bank Plc, Mr Eto Ukpe, Mr Akinmade reiterated the lender's commitment to sustaining the initiative and mainstreaming the Corpreneurship Challenge as a reliable and impactful entrepreneurship and business empowerment and mentorship programme in the country.
"What we have today in the labour market is far from the ideal. However, it is not enough to keep complaining. We must make lemonade out of a lemon. We believe that the Corpreneurship Challenge has proved to be one of the most creative approaches to tackling the intractable crisis we have in the job market in Nigeria.
"Our goal is to expand this programme to all 36 states and sustain it for as long as possible to achieve record impact. We continue to encourage the winners to continue to learn the rudimentary lessons necessary to build a successful business.
"We emphasise that the budding entrepreneurs who take part in this initiative constantly think about the challenges they will face and put the same energy they all have displayed in preparing for this contest in their businesses as they face their post-service year ahead," he stated.
The Unity Bank Corpreneurship Challenge has gradually joined the league of some of the most impactful, youth-focused entrepreneurship development initiatives in Nigeria, empowering no fewer than 100 young entrepreneurs over the past three years.
Recently, one of the beneficiaries in Sokoto, Ms Beulah Yusuf, who emerged as second runner-up in one of the editions, successfully launched her recycling business with the grant received from the bank.
She unveiled her products, widely acclaimed for addressing environmental pollution and waste management inefficiencies, underscoring the bank's motivations to sustain the initiative.
The Corpreneurship Challenge, which has earned the bank national recognition for its impact on youth empowerment and job creation, has continued to elicit growing interest among the corps members, attracting over 2000 applicants and participation in every edition.
In partnership with the NYSC Skill Acquisition and Entrepreneurship Development (SAED), the initiative prominently features a business pitch presentation that provides the participants with the opportunity to present their business plans and stand a chance to win up to N500,000 cash in the business grant.
So far, Unity Bank has invested over N100 million in the initiative, which has now produced 118 winners since it was launched in 2019.
Latest News on Business Post