Ecobank Begins Zero Fees on International Transfers
By Modupe Gbadeyanka
Ecobank Nigeria has introduced zero fees for all transfers done into Nigeria on its newly launched Rapidtransfer app.
Making this announcement was the Managing Director of Ecobank Nigeria, Mr Patrick Akinwuntan, where he explained that the lender was "poised to ensure Nigerians in the diaspora get the best in class remittance service.
"We want to make it easy for Nigerians living abroad to send money to their loved ones at home instantly. Transfers on the Rapidtransfer app are at zero fees from now till 31st January, 2019."
He reaffirmed that the Ecobank Rapidtransfer app, which follows a tradition of leadership in digital banking in Africa, is designed to enhance remittances to Africa by drastically reducing cost, while also tackling the long, burdensome and inefficient processes Africans abroad face when sending money to their home countries.
Mr Akinwuntan urged Nigerians to tell their relatives abroad to take advantage of this new and innovative means of remitting hard earned monies home.
"Many Nigerians work abroad and financially support their relatives back home. The app is a safe and secure low-cost remittance solution, which ultimately will put more money into the hands of the recipient as there are no charges deducted," the bank chief said.
The Rapidtransfer app is touted to be a game changer for remittances to Africa. The app enables users to easily and instantly send money to any bank in Nigeria. Receivers also have the option of picking up cash at any Ecobank branch. The exchange rates are very attractive and the service is open to Ecobank and non-Ecobank customers.
Interesting features of the app include easy navigation and multi-lingual capabilities. The Rapidtransfer app, which can be downloaded from the Play Store and App Store, is available in English, French, Spanish and Portuguese languages. Users can choose how and when funds are delivered to the intended beneficiary, with transparent foreign exchange rates prior to each transaction.
Union Bank Encourages Customers to Save to Win in Promo
By Modupe Gbadeyanka
The Head of Retail Deposits at Union Bank, Mr John Obichie, has urged customers of the bank to make deposits in order to win cash and other prizes in the ongoing season 2 of the Save & Win Palli promo.
Speaking at the first live draw of this season, which took place at Union Bank's Head office in Lagos, the banker said the campaign was designed to encourage customers to save for rainy days and reward them for their loyalty.
"Union Bank is pleased to reward our customers through initiatives like this that encourage them to save. This promo was introduced to support our customers during these trying times and to reward them for being consistent with their saving habits," he said.
At the event, which produced the first set of winners in the second edition of the promo, no fewer than 50 customers won cash prizes of N105,000 each. The winners were selected randomly through a transparent, and electronically generated draw supervised by relevant regulatory bodies.
Save & Win Palli Promo is a nationwide campaign aimed at rewarding customers with cash prices and other exciting gifts worth over N55 million. The goal is to encourage and promote a healthy savings culture. The promo is open to new and existing customers who save a minimum amount of N10,000 monthly.
Savers who qualify to participate in the monthly draws stand a chance to win N105,000 each, while 5 winners will go home with N500,000 each in two of the quarterly draws. One lucky customer will snag the star price of N5 million during the grand finale set to hold in December alongside other consolation prices.
The savings promo, which kicked off in July, will run until the end of the year and will see more winners emerge during the monthly, quarterly and end-of-year draws so there's still a chance to participate and win!
An existing Union Bank customer can continue to top up their savings in multiples of N10,000 monthly to increase their chances of winning, while prospective customers can download the UnionMobile app on their mobile phones to open an account or they can simply walk into any Union Bank branch.
To reactivate existing accounts, returning customers can call the 24-hour Contact Centre on 07007007000 or also visit any of Union Bank's branches across the country.
Polaris Bank in Safe Hands, No Need to Panic—Management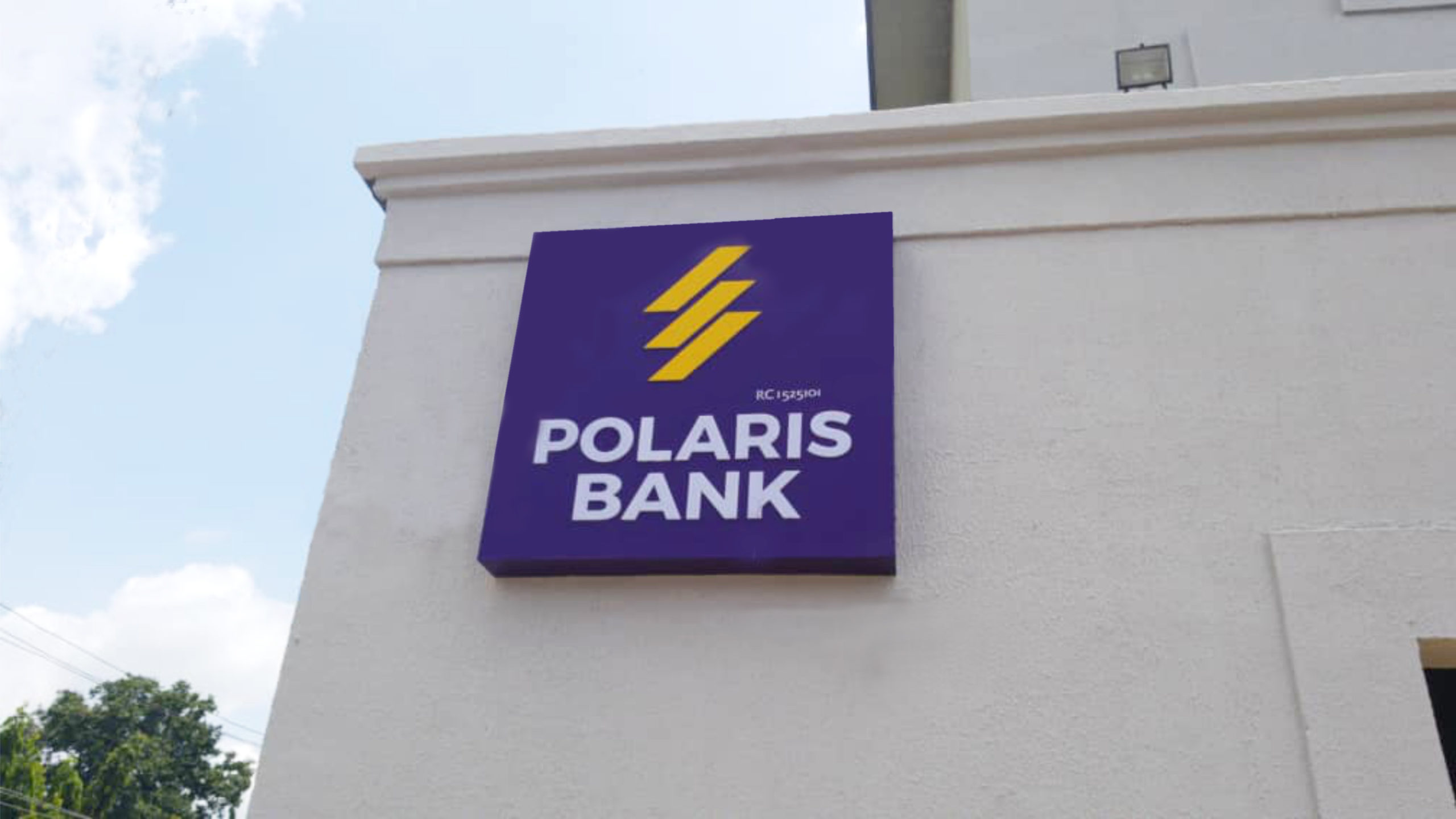 By Aduragbemi Omiyale
The management of Polaris Bank Limited has urged its customers and members of the public not to panic over reports that the financial institution has been sold to a new investor, Mr Auwal Gombe, in the sum of N40 billion.
It was recently reported that efforts are being made to hand over the lender to the businessman, who is said to be an ally of former military president, Mr Ibrahim Babangida, after the Central Bank of Nigeria (CBN) nationalised the defunct Skye Bank Plc into Polaris Bank in 2018.
In a statement issued on Friday in Lagos, the bank described the report of the purported sale as not only "speculative" but done to deliberately "create panic" among its customers and the banking community.
The company said the CBN established it and injected funds for its operations, it has bounced back to profitability, with a solid balance sheet, saying there is no cause for alarm as the bank was in safe hands.
"Stakeholders may recall the regulatory intervention in the erstwhile Skye Bank by the CBN and the subsequent injection of capital via the Asset Management Corporation of Nigeria (AMCON) through a bridge bank process, which birthed Polaris Bank in 2018.
"The bank has since stabilised its operations following the intervention; improving its balance sheet, customer base and profitability," a part of the notice today said.
Continuing, Polaris Bank noted that, "Whilst the intention has always been to return the bank to private ownership, such a sale would occur following regulatory approvals with formal notification to all relevant stakeholders," expressing its commitment to "ensuring timely communication to the public in such an event."
 "The board and management hereby reassure its customers, staff and the general public that Polaris Bank remains a stable, strong and credible financial institution, positioned to deliver sustainable value to all its stakeholders," the statement concluded.
Wema Bank Refutes Dud Cheque, Forgery Allegations
By Aduragbemi Omiyale
The management of Wema Bank Plc has rubbished an allegation that it issued a dud cheque in connection with a garnishee proceeding for the payment of a judgement debt on behalf of the Bayelsa State Government.
A legal practitioner, Mr George Haliday, had accused the financial institution of issuing dud cheques but in a statement issued on Wednesday, the lender explained that the cheques have only not been cleared for payment because of the subsisting appeal at the Court of Appeal sitting in Abuja on the garnishee proceeding which has now been decided in its favour.
According to the statement, the lawyer only ran to the Magistrate Court in Abuja to lodge a complaint about the issuance of dud cheques after he lost his case at the appellate court.
"It is very worthy of note that the judgement debt against Bayelsa State Government, which Barrister George Haliday attempted to enforce by a garnishee proceeding, thereby leading to the issuance of the cheques in question had been settled by Bayelsa State Government via a Terms of Settlement between Barrister George Haliday and the Bayelsa State Government at the Supreme Court," a part of the statement.
Recently, there were reports that the Managing Director/CEO of Wema Bank, Mr Ademola Adebise, was issued an arrest warrant, but the bank dismissed this, saying its leader was not given a fair hearing in the matter.
"Wema Bank wishes to state that the warrant for the arrest of Mr Ademola Adebise is in violation of his fundamental rights to fair hearing as he was never personally served with any process to appear before the magistrate court nor was he represented in court.
"We are a law-abiding corporate citizen; if there was any court summons properly served on the Managing Director for his appearance in court, he would have done so without fail.
"But in this case, there was no such service extended to him or any court processes personally served on him to appear in court until a warrant of arrest was issued in absentia. We view the arrest warrant as being an infringement on his fundamental rights," the statement said.
Concluding, the lender emphatically refuted and dismissed "in their entirety, the allegations of dud cheque and forgery levelled against our bank and the Managing Director. We also dismiss the inappropriate issuance of a bench warrant on our Managing Director.
"We are already engaging in legitimate actions to seek redress and bring all the perpetrators of these unprofessional conducts and heinous criminal acts against our Managing Director and the bank to book."
Latest News on Business Post