Ecobank Trains Customers on Multiple Streams of Income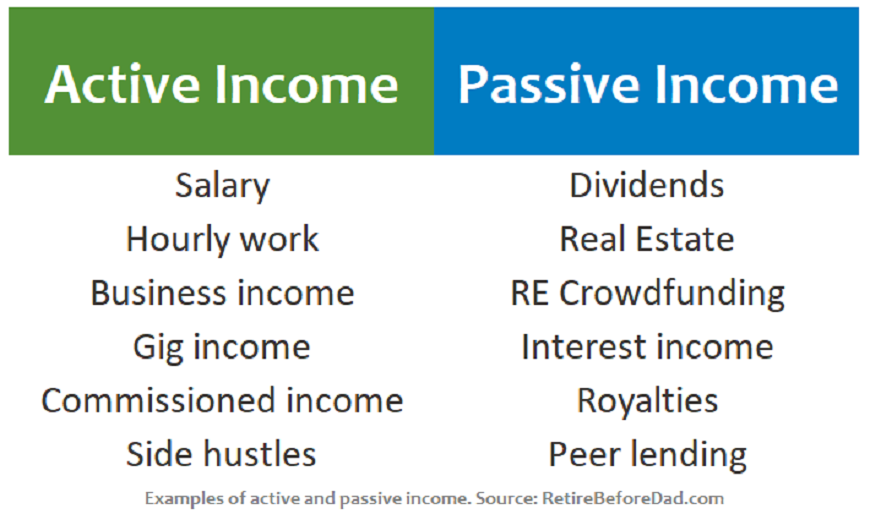 By Modupe Gbadeyanka
On Friday, November 13, 2020, Ecobank Nigeria held a virtual webinar to train its customers and other Nigerians in the cadre of employee or salary earners on how to earn extra income.
The aim of the programme is to prepare participants on ways to be financially stable next year, especially after the year 2020 has been challenging because of the global health crisis of COVID-19.
"2020 has been a very challenging year for most people, fraught with different events both globally and locally. These have in different ways, affected corporates, small businesses, and salary earners.
"Most significant is the effect the situation has had on the economic and financial positions of salary earning and self-employed persons.
"As a result of this, and with the year 2021 a few weeks away, it seemed timely to hold this webinar in November. Individuals, whether employees or business owners, ought to begin planning for the new year and need to have proper and adequate information as to how to start or go from having a side hustle to developing multiple streams of income.
"Furthermore, the Employee Summit will offer Nigerians, financial services and solutions designed to support and enhance their lifestyles and ensure their sustainable growth," the Head of Consumer Banking at Ecobank Nigeria, Mrs Korede Demola-Adeniyi, said.
The event themed Positioning for 2021: From Side Hustle to Multiple Streams of Income, was attended by salary earners, small businesses, self-employed, amongst others.
Participants taught how to start a side hustle, develop multiple streams of income, plan for the future and develop proper money management skills to withstand further economic shocks and dislocations, with speakers like Transformation Teacher and Success Coach, Dr Harry Benjamin; AgriPreneur/Chief Executive Officer, FarmCredit Nigeria, Afioluwa Mogaji and Research and Business Development Manager, Ecobank Nigeria, Kunle Edun.
First Bank Partners NIBSS to Promote Digital Payment Convenience
By Sodeinde Temidayo David
Nigeria's top first-generation financial institution, First Bank of Nigeria Limited, has announced its partnership with the Nigeria Inter-Bank Settlement System (NIBSS) on its recently launched Nigeria Quick Response (NQR) Payment Solution, in a bid to improve customer digital payment experience.
This was revealed by the Chief Executive Officer (CEO) of First Bank, Mr Adesola Adeduntan, who noted that the NQR is an innovative payment option implemented for all financial service providers.
"We are delighted with the adoption of the Nigeria Quick Response (NQR) payment solution, an initiative by Nigeria Interbank Settlement System plc (NIBSS) which has been instrumental to easing and promoting payment convenience with the use of mobile phones," the CEO expressed.
As stated by Mr Adeduntan, the NQR is designed to promote quick and fast transactions by scanning the code on one's mobile device.
He noted that the NQR is set to promote the vision of the bank, embracing technology to deliver quality and satisfactory services.
"At First Bank, we recognise the indelible role technology plays in promoting businesses across diverse frontiers and we remain committed to reinventing our technology infrastructure to meet global standards whilst being committed to staying true to our mantra in always putting You, our customers First," he stated.
This new initiative reduces costs for merchants and banks in delivering instant value for a person to business (P2B) and person to person (P2P) transactions by simply scanning to pay.
Unlike other QR schemes, the NQR is implemented with reduced charges that are cheaper for merchants.
The initiative is accessible on the bank's payment infrastructure as the NQR code can be used to make payments through one's FirstMobile App and it is also available for the merchant in facilitating their business activities.
The touchpoint and use cases of the NQR payment solution include convenience stores, supermarkets, shopping malls, pharmacies, ride-hailing or taxi payments, bus fares, tolling booths payments, vending machines, e-commerce sites, online businesses amongst many others.
To access the service, customers are expected to launch the FirstMobile App and select QR payment. Afterwards, NIBSS can be chosen as a payment provider, then the seller's NQR barcode can be scanned.
The amount is inputted for the transaction would be followed by a request for personal identification number (PIN) validation to generate an instant confirmation of the transaction successfully.
On the other hand, merchants are to visit any First Bank branch closest to them for service enrollment.
Appzone Relaunches BankOne
By Modupe Gbadeyanka
The digital core banking solution for Africa's fintechs and Neobanks, BankOne, has been relaunched by Appzone and re-engineered with the functionality expected to drive the exponential growth of fully digital offerings.
This follows Appzone's Series A raise in April 2021, the largest locally-led raise in Nigeria which repositioned the organization to roll out new innovative offerings that help financial institutions function in a fully digital and automated way.
Having previously built out functionality to automate and run traditional Banking operations, Appzone is now deploying BankOne as a platform for technology-driven financial institutions intending to adopt a 360-degree digital approach that does not involve physical branches or human interaction.
With operations in Nigeria, Ghana, Gambia, and Kenya, BankOne currently hosts over 10 million customer accounts with balances totalling $105 million while managing over $650 Million in annual loan disbursements, and $2.9 billion in total transaction value.
Asides from managing customer records, loans, deposits, and accounting, BankOne provides an omnichannel self-service platform, USSD interfaces, Payment ecosystem integration, agent banking capabilities, and card management services.
These functionalities are available to Fintechs like digital lenders and neobanks, as well as traditional banks like MFIs, mortgage banks, consumer lenders and commercial banks.
Currently, challenger and traditional banks in Africa are limited to using foreign technology solutions tailored for Western markets, and many of these solutions are hindered by prohibitive pricing, poor market fit and a lack of local tech support.
BankOne's major differentiation lies in its fit-for-purpose functionality and integrations with the local ecosystem of third-party services. These characteristics in addition to ease of customization and availability of local support ensure that the platform seamlessly plugs into the needs of African Banks and Fintechs.
Speaking on the relaunch, the CEO of Appzone Core, Mr Mudiaga Umukoro, said: "For over a decade, BankOne has played an active role in driving the digitization of Nigeria's financial services industry.
"The platform has now been repositioned to serve the continent's growing number of Fintechs and neobanks.
"BankOne's major advantages are market fit and affordability which allow financial institutions deliver highly relevant products at a fraction of cost while leveraging our numerous integrations with mainstream payment systems to achieve instant interoperability with other industry players at no extra cost."
Originally launched in 2011, BankOne is delivered and run by Appzone Core, a subsidiary of the Appzone Group.
The platform played a significant role in the first digitization phase of Nigeria's financial sector and came to further prominence and adoption as digital challengers and neo-banks began to emerge.
As Africa rapidly accelerates towards a fully digital banking future, BankOne is being positioned to provide affordable and purpose-built digital infrastructure to enable this transition.
Wigwe, Emefiele Get Juris Law Award
By Modupe Gbadeyanka
For their outstanding contributions to corporate governance and rule of law in Nigeria's banking industry, Juris Law has honoured the duo of Mr Herbert Wigwe and Mr Godwin Emefiele.
Mr Wigwe is the Chairman of Body of Bank CEOs and Group Managing Director of Access Bank Plc, while Mr Emefiele is the Governor of the Central Bank of Nigeria (CBN).
They got the award at the 2021 Judges Workshop on Banks and Other Financial Institutions Act (BOFIA) 2020 held on Tuesday, October 12 in Abuja.
Mr Wigwe and Mr Emefiele have partnered in the creation of several positive socio-economic initiatives such as the Creative Industries and Financing Initiative; a loan scheme developed to provide access to long-term and low-interest financing for entrepreneurs in Nigeria.
In addition, they were key parties in the formation of the Coalition Against COVID-19 (CACOVID) – a vehicle created to spearhead corporate Nigeria's support for the federal government's fight against the deadly virus.
The successful coalition funded the establishment of response centres, acquisition of medical equipment, supplies and food palliatives for vulnerable Nigerians.
Speaking on the recognition, the Access Bank chief stated that he was honoured to receive the Juris Law award, adding that "through innovative banking initiatives and our underlying sustainability drive, Access Bank will continue to create shared value for all our stakeholders, striking a balance between competitive advantage and corporate social responsibility."
The 2021 Judges Workshop on Banks and Other Financial Institutions Act (BOFIA) 2020 focused on reforms and the statutory requirements imposed by CBN on all banks and other financial institutions in Nigeria to adopt policies on anti-money laundering and combating the financing of terrorism and cyber security in Nigeria.
Present at the occasion were the Attorney General of the Federation (AGF) and Minister of Justice (AGF), Mr Abubakar Malami (SAN); the Appeal Court President, Justice Monica Dongban-Mensen; the Chief Judge of the Federal High Court, Justice John Tsoho; the former Chief Justice of Nigeria and former Chairman, Board of Governors, National Judicial Institute, Justice Mahmud Mohammed and other high ranking judicial officers and the legal community.
Latest News on Business Post