Fidelity Bank Earmarks Another N70m for Loyal Customers
By Adedapo Adesanya
Top financial institution, Fidelity Bank Plc, has said there's another N70 million left to be won by its loyal customers for the fourth season of its Get Alert in Millions (GAIM) promo.
Managing Director/Chief Executive Officer (CEO) of Fidelity Bank, Mr Nnamdi Okonkwo, while speaking at third monthly draw in Lagos, said, "We would have given out a total of N50 million in cash and 54 consolation prizes to over 93 winners."
"We expect more winners to emerge at subsequent draws because the promo is still on and in addition to the N50 million that we will be giving out, we still have N70 million and several consolation prizes yet to be won," he added.
At the last draw, 13 lucky customers were made millionaires, alongside other customers who were rewarded with cash prizes worth N16 million in the categories of N2 million and N1 million respectively.
Mr Okonkwo, who was represented by the Executive Director, Shared Services and Products, Mrs Chijioke Ugochukwu, noted that it was the bank's 9th promo in 12 years and many prizes have been won by its loyal customers.
Shedding light on how people can qualify for the draw, Head, Savings Group, Mrs Janet Nnabuko, stated that both existing and new customers can win by simply topping their account with N10,000 for existing customers or someone opening a new account and building it up to N20,000.
She further disclosed that to qualify for the star prize of N3 million customers need to build their account to N50,000 and while aspiring for the grand prize of N10 million, they only have to grow their account to N200,000.
The promo saw winners emerge through an electronic raffle draw held at the bank's Broad Street Branch, Lagos Island and witnessed by the relevant regulatory bodies including the National Lottery Regulatory Commission (NLRC), Lagos State Lotteries Board (LSLB) and Consumer Protection Council (CPC).
Lucky customers who emerged winners in the draw cut across all regions of the country and they include: Dare Abiodun Emmanuel; Ugwu Philomena Nneka; Chinenye Catherine Olunna; Egberi Agbarha Kelvin; Ivang Stanley Oham; Chinelo Loveth Egbuchunem; Itabiyi Gbolahan Olakunle Hassan and Adejoke Jokotade; Larei Chindo; Chigozie Darlington Emoka; Khadijah Umar; Muazzam Ad Maizare; Isabella Chekwube Uche; Omolade Bamitale Olatawura.
Others are Joseph James Abah; Oghenetega Emmanuel Erus; Blessing Chidinma Okafor; Loveline Uche Okonkwo; Nafisat Ali Lawal; Comfort Ita Asuquo; Mohammed Halima Sadiya, amongst others.
The bank also gave out 19 consolation prizes in form of fridges, television sets and power generating sets.
Piggyvest Acquires Wealth Management App, Savi.ng

By Adedapo Adesanya
Top savings startup, Piggyvest, has acquired Savi.ng, a wealth management app that allowed users to save via various features like automated savings, fixed deposits, joint savings and PAYE.
This means that all existing Savi.ng users will be automatically migrated to Piggyvest and will continue the good work savi.ng team has started.
Explaining the build-up to the acquisition, Piggyvest revealed that it had spent the last six months preparing – laying foundations, building partnerships needed for the next phase of our growth.
"We have spent the last 6 months preparing —The first half of 2021 has been an intense building period for the entire Piggyvest team.
"Earlier this year, we began discussions to acquire a savings and investment company, Savi.ng and all its assets and we are more than proud to announce today that the acquisition is now completed," it disclosed.
The company noted that 2020 was an incredible year as it saw tremendous growth even in a pandemic year as it paid N90 billion to users in the course of the year.
The company noted that so far surpassed this number already in the first half of 2021 and this necessitated the need to expand with the acquirement of the savings and investment company.
It noted, "We will continue to provide you with the best savings and investment options that we can, and you will continue to be part of a community of 3 million people (and counting!) in the Piggyvest family.
"All existing Savi.ng users will be automatically migrated to Piggyvest and we'll continue the good work the savi.ng team has started. Our vision remains the same: financial freedom for all, and with this acquisition, we are a step closer.
"We believe in a connected ecosystem and our mission to give everyone the power to better manage and grow their finances remains ever strong.
"Our parent company, Piggytech Global Limited, continues to grow with a suite of consumer-focused finance products. We will continue to announce them as the year moves along.
"This announcement is one in a long line of announcements, improvements and updates that we will have for you as we continue in 2021."
Fitch Affirms AfDB's AAA Credit Rating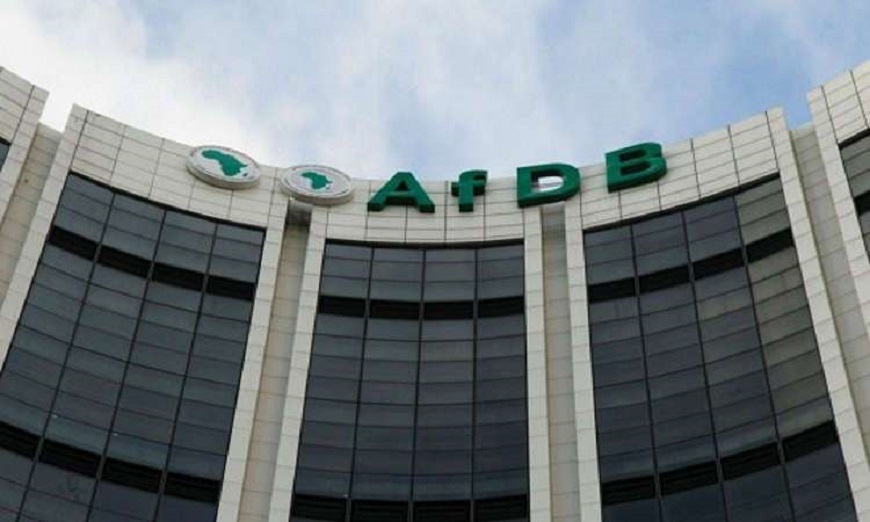 By Adedapo Adesanya
The global credit rating agency, Fitch Ratings, has affirmed the African Development Bank's (AfDB) credit rating at "AAA", with a stable outlook.
Fitch said the triple-A rating was driven by the extraordinary support of the bank's shareholders.
Fitch said it views the bank's risk-management policies as conservative and assesses them as excellent, in line with AAA-rated peers.
"Concentration risk is low, with the bank's five largest exposures accounting for 32 per cent of total banking portfolio at end-2020," Fitch said.
The Vice President for Finance and Chief Finance Officer of the African Development Bank, Mr Bajabulile "Swazi" Tshabalala said, "the affirmation of the bank's triple-A ratings by Fitch, recognizes the very strong shareholder support our institution benefits from, as well as its strong capitalisation and risk management capabilities.
"The affirmation also speaks to the importance of the Bank's public policy mandate, particularly during these very challenging times."
The global rating agency assessed the bank's overall exposure to risks as 'Low,' balancing 'Moderate' credit risk with 'Excellent' risk management policies, 'Low' concentration, and 'Very Low' equity and market risks."
Commenting on the Fitch rating report, the AfDB President, Mr Akinwumi Adesina, said: "The African Development Bank welcomes the affirmation of the bank's 'AAA' rating, with a stable outlook, despite enormous challenges posed by COVID-19.
"The bank will continue to enhance its policy and fiscal relevance in support of regional member countries, as they contend with the global and regional repercussions of the pandemic.
"While helping African economies reposition their economies in a COVID-19 environment, we will also maintain our prudential ratios and adequate buffers."
15 Fidelity Bank Customers Share N39m in GAIM Promo
By Ashemiriogwa Emmanuel
No fewer than 15 Fidelity Bank customers have gone home with N39 million in the Get Alert in Millions (GAIM 4) Season 4 savings promo of the financial institutions.
Two of the 15 lucky winners received N10 million each at the 6th/final draw of the campaign held last Thursday in Lagos in the presence of representatives of the National Lottery Commission and Federal Competition and Consumer Protection Commission.
The two latest two-digit millionaires; Sunday Okeke of Matori Branch Lagos and Justine Nwaozor of Suleja Branch, Niger State, emerged as star prize winners of the promo.
According to Fidelity Bank, the duo and other winners were picked through a randomised and transparent draw system observed by the lottery and federal competition officials as well as officials of the bank.
Some of them were the Divisional Head of Product Development, Fidelity Bank Plc, Richard Madiebo; the Head of Savings Group, Fidelity Bank Plc, Ukpai Ibe; the Executive Director, Lagos & Southwest, Fidelity Bank Plc, Dr Ken Opara; amongst others.
The cash prizes were in the categories of N10 million, N3 million, N2 million and N1 million. In addition, 18 consolation prizes of television sets, fridges and generators were given out during the draws.
The GAIM savings promo is one of the bank's many initiatives aimed at rewarding new and existing customers for their consistent loyalty and patronage and promoting the culture of saving among Nigerians.
It would be recalled that the promotion was halted in 2020 due to the Coronavirus (COVID-19) pandemic and the resulting global lockdown.
However, the resumption of the savings promo, according to the organisers, was an opportunity to enrich the lives of its customers even in times of economic uncertainties.
Latest News on Business Post