First Bank Introduces Virtual Payment Card for Seamless Transactions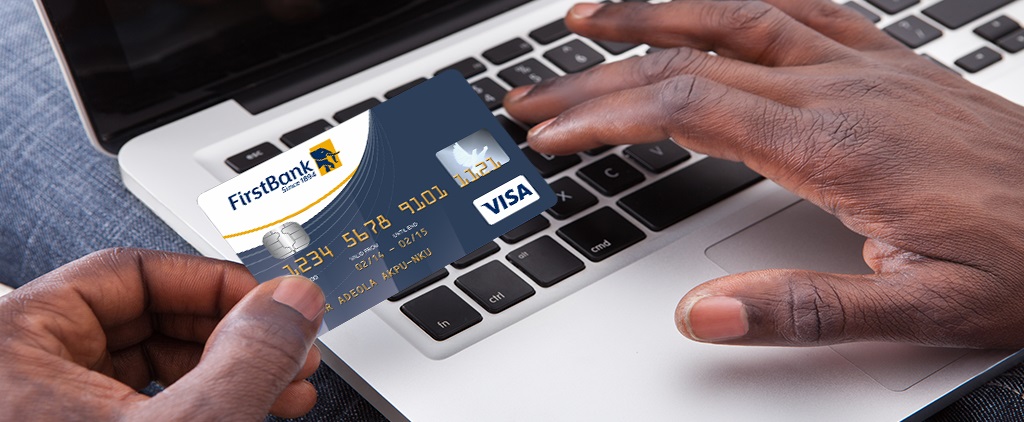 By Modupe Gbadeyanka
A Naira denominated debit card and digital representation of the plastic debit card has been introduced by First of Bank of Nigeria Limited.
The new device, called the Virtual Payment Card, can be used as an alternative of cash and cheques for online transactions because it is an easy way of making e-commerce payments amongst other functionalities as it was designed to be linked to either a customer's operative account or wallet account.
The card was imbedded with wide-range features, including the ability of cardholders to protect it by using the block and unblock capabilities; PIN Reset; Change PIN as well as view statement at one's convenience. It also enables diaspora customers to spend from their First Bank account within the spending limit advised by the bank without the need for a physical card.
The Virtual Payment Card, according to a statement from the lender, can be created via the FirstMobile or Firstmonie Wallet applications.
Also, customers can download the card, activate and consummate transactions all at once from the comfort of their homes/offices as there is no need for visiting any branch of the bank for this.
Customers have been advised to update their mobile application to the latest version, then select Card Services on the FirstMobile App and My Virtual Card application to create a Virtual Card at the cost of N215 (VAT Inclusive).
"The launch of our Virtual Payment Card is yet another secure and seamless way we promote electronic banking, whilst enabling customers to carry out their transactions on the web," the Deputy Managing Director of First Bank, Mr Gbenga Shobo, stated.
"The Virtual Payment Card is also designed to guard against the spread of the COVID-19 as it does not require physical interaction between the customer and First Bank branches. We enjoin our customers to download the application and stay ahead in modern banking," he added.
Stanbic IBTC Processes First Inbound Commercial Transaction on PAPSS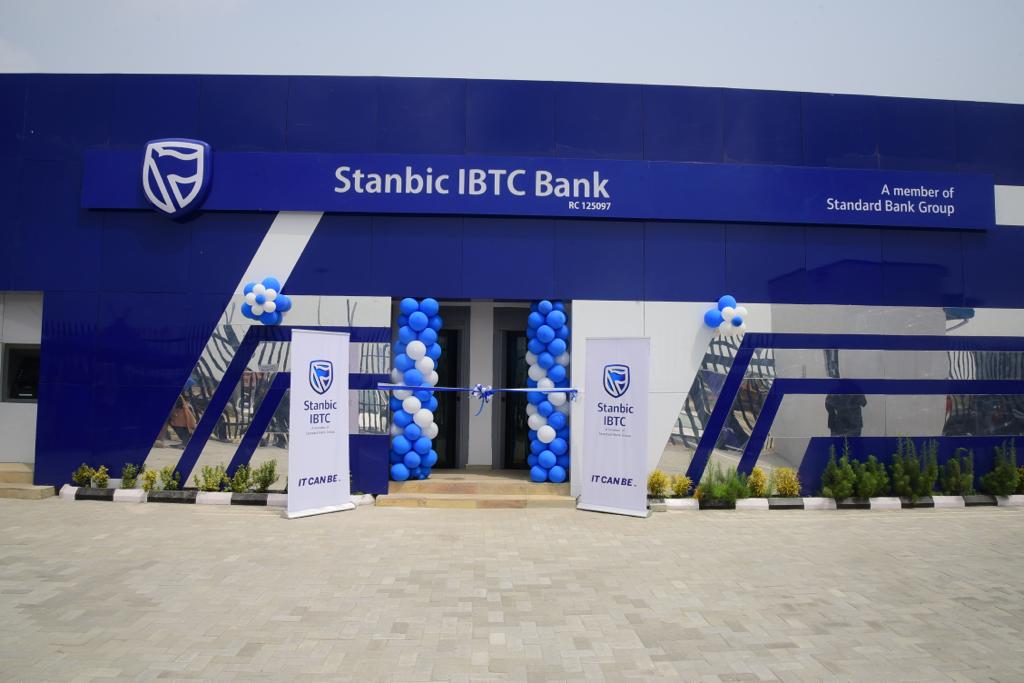 By Modupe Gbadeyanka
Stanbic IBTC Bank Plc has processed its first inbound commercial transaction on the recently-launched Pan African Payment and Settlement System (PAPSS) in Nigeria.
PAPSS was designed by the African Union and the AfCFTA Secretariat to provide a secure and efficient payment platform for African businesses, promoting intra-African trade and economic integration by facilitating payments and settlements for cross-border transactions within Africa in local currencies.
The transaction carried out by the bank was worth N5 million, according to a statement from the company, and it was for a key corporate client from Ghana Commercial Bank (GCB).
It was stated that the transaction occurred on Friday, March 3, 2023, and the recipient was Chapel Hill Denham, which has expressed satisfaction with the seamless and efficient processing of the PAPSS platform, noting that it has the potential to unlock immense opportunities for African businesses.
"We are delighted to have successfully processed our first inbound commercial transaction on PAPSS. This deal underscores our pledge to provide our clients with efficient and secure payment and settlement solutions that support their growth and expansion across Africa.
"We look forward to leveraging our expertise and the capabilities of PAPSS to enable more African businesses to tap into the opportunities presented by intra-African trade," the chief executive of Stanbic IBTC Bank, Mr Wole Adeniyi, said.
Also, the Head of Transaction Banking at Stanbic IBTC Bank, Jesuseun Fatoyinbo, expressed confidence in the PAPSS platform, saying, "This is a testament to the effectiveness of PAPSS in facilitating cross-border payments and settlement in a fast, secure, and cost-effective manner.
"We are proud to be at the forefront of this initiative and commend the efforts of Afreximbank and the African Union in developing the PAPSS platform and promoting intra-African trade."
On his part, the chief executive of PAPSS, Mr Mike Ogbalu III, said, "We are delighted that Stanbic IBTC has completed its first inbound commercial transaction on PAPSS.
"This is a significant step towards achieving our goal of promoting intra-African trade and facilitating cross-border payment and settlement of transactions in African currencies.
"We believe that PAPSS has the potential to revolutionize the way businesses trade and settle transactions in Africa."
Parallex Bank Gets $10m to Finance Cross-Border Trades of SMEs
By Aduragbemi Omiyale
A trade finance facility worth $10 million has been secured by a Nigerian lender, Parallex Bank Limited, and the funds would be used to support small and medium enterprises (SMEs) involved in cross-border trades.
The money was given to Parallex Bank by Afreximbank as part of its efforts to bridge the financing gap for businesses.
A statement from the Nigerian bank said the $10 million would be used to support other pan-African business opportunities its growing SME segment, as well as for emerging commercial and corporate banking businesses.
In addition, the funds would be used by to facilitate, through on-lending, access to cross-border trade finance for SMEs and to create lines of credit for businesses operating in the agriculture, export industry, health, education and renewable energy sectors.
These would be achieved through Afreximbank's technical assistance in capacity development and other training programmes geared towards solidifying the relationship between the two institutions.
The chief executive of Parallex Bank, Mr Olufemi Bakre, has described the facility as a testament to the "confidence that Afreximbank has in Parallex Bank."
"It helps us to materialise our strategy of building ecosystem partnerships to support critical sectors of Nigeria's economy for growth and development," Mr Bakre, promising that the bank will "engage in product-based collaborations to increase transaction mileage in specific and strategic segments, such as the creative industry, women-owned and managed businesses, among others."
On his part, the President and Chairman of the Board of Directors of Afreximbank, Mr Benedict Oramah, explained that the funds were made available to the Nigerian lender to support small business owners on the continent.
"We are pleased to continue to expand the AfTRAF programme across Africa. This financing facility provided to Parallex Bank comes in addition to other trade facilities already in use by our other partner banks in Nigeria and throughout the continent to help bridge the financing gap created by the withdrawal of international correspondent banks," he remarked.
Access Bank Issues AfriGO Card to Customers for Robust Payment Ecosystem
By Aduragbemi Omiyale
Access Bank has become the first financial institution in Nigeria to successfully issue the first live card of Nigeria's national card scheme called AfriGO Card.
The card system is a product of a financial services business affiliated with the Nigeria Inter-Bank Settlement System (NIBSS), AfriGOpay, and was designed to meet the needs of the Nigerian payment industry.
The scheme is championed by the Central Bank of Nigeria (CBN) and NIBSS to provide innovative solutions to users of financial services in Nigeria, Africa, and across the global markets.
The launch of AfriGO is another milestone in the development of a vibrant and rapidly expanding payments industry.
Consumers demand value in real-time, not just transactions, and with AfriGO, Access Bank says it can provide valuable card benefits, robust loyalty rewards, and a compelling incentive to utilize electronic payments rather than cash.
"It is with excitement that we announce that Access Bank, Nigeria's largest retail bank with over 60 million customers, is the first financial institution in Nigeria to successfully issue the first live card of Nigeria's national card scheme- AfriGO," the Deputy Managing Director for Retail Banking at Access Bank, Mr Victor Etuokwu, said.
"The AfriGO Card has additional benefits because it is designed to facilitate the growth of Nigeria's payment ecosystem, thereby supporting more tailored payment services.
"It will strengthen payment security, expand financial participation, guarantee data sovereignty, eliminate FX dependency, and provide Nigerians with several other benefits. Cardholders will enjoy increased affordability and more flexible payment options," he added.
Speaking on the product launch, the Senior Retail Advisor at Access Bank, Mr Robert Giles, said, "The National card scheme operates locally, and it is tailored to the specific needs of the country. We have also recorded successful purchases on POS and ATMs, which began on March 14, 2023.
"Domestic ownership of a local card scheme eliminates demand on foreign exchange and reduces the cost of transacting.  It will also help us partner with local fintechs and payment companies to build solutions on the AfriGO scheme that solve customers' pain points."
According to Premier Oiwoh, the MD/CEO of NIBSS, "The payments landscape in Nigeria has continued to evolve via seamless and convenient real-time electronic payment solutions driven by innovation and advancement in technology.
"The launch of our national domestic card scheme AfriGO is very timely; AfriGO will drive our financial inclusion goals amongst many benefits, and we are thrilled that Access Bank is the first bank in Nigeria to issue AfriGO cards to its customers.
"Access Bank has demonstrated the much-needed commitment to enhancing financial inclusion, and we urge other financial institutions to commence issuing AfriGO for more accessible and convenient payments for all Nigerians, regardless of their location or financial status."
On her part, the Executive Director for NIBSS, Ms Aminu Maida, added, "With technological advancements, there are more options for payments, and the recently launched national domestic card scheme, AfriGO, gives us assured comfort on all financial transactions. We are excited that Access Bank is the first to key into our belief of AfriGO's immense value to the Nigerian financial ecosystem.
Latest News on Business Post