First Bank Introduces Virtual Payment Card for Seamless Transactions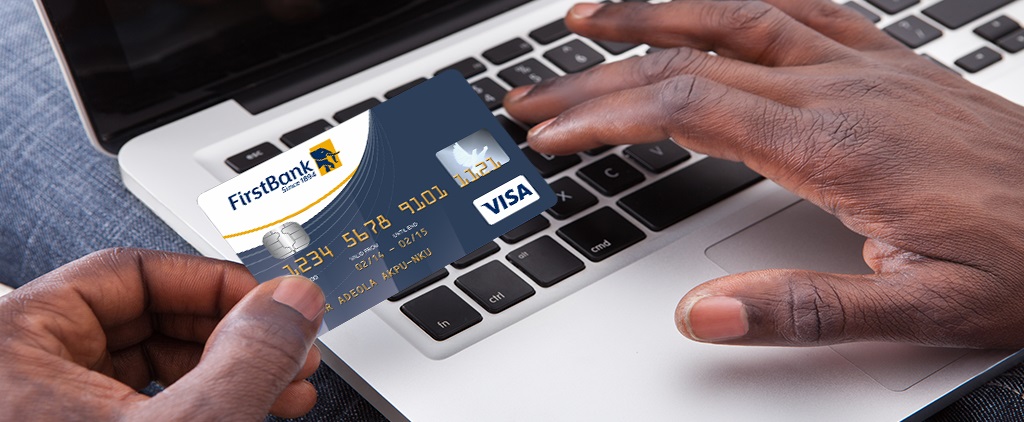 By Modupe Gbadeyanka
A Naira denominated debit card and digital representation of the plastic debit card has been introduced by First of Bank of Nigeria Limited.
The new device, called the Virtual Payment Card, can be used as an alternative of cash and cheques for online transactions because it is an easy way of making e-commerce payments amongst other functionalities as it was designed to be linked to either a customer's operative account or wallet account.
The card was imbedded with wide-range features, including the ability of cardholders to protect it by using the block and unblock capabilities; PIN Reset; Change PIN as well as view statement at one's convenience. It also enables diaspora customers to spend from their First Bank account within the spending limit advised by the bank without the need for a physical card.
The Virtual Payment Card, according to a statement from the lender, can be created via the FirstMobile or Firstmonie Wallet applications.
Also, customers can download the card, activate and consummate transactions all at once from the comfort of their homes/offices as there is no need for visiting any branch of the bank for this.
Customers have been advised to update their mobile application to the latest version, then select Card Services on the FirstMobile App and My Virtual Card application to create a Virtual Card at the cost of N215 (VAT Inclusive).
"The launch of our Virtual Payment Card is yet another secure and seamless way we promote electronic banking, whilst enabling customers to carry out their transactions on the web," the Deputy Managing Director of First Bank, Mr Gbenga Shobo, stated.
"The Virtual Payment Card is also designed to guard against the spread of the COVID-19 as it does not require physical interaction between the customer and First Bank branches. We enjoin our customers to download the application and stay ahead in modern banking," he added.
Union Bank Unveils Multi-Asset Trading Platform M36
By Adedapo Adesanya
A new digital platform designed to deliver a wide range of investment products directly to individuals and other investors, M36, has launched in Nigeria.
Through an innovative, user-friendly app, M36 offers investment options not typically available on self-service digital platforms including foreign currency transactions, commercial papers, local and foreign-denominated bonds, treasury bills and other fixed-income products.
M36 also offers bespoke solutions for both new and experienced investors as well as a 24-hour lifestyle concierge service to meet the needs of discerning customers.
In a rapidly evolving environment with changing consumer behaviour fueled by technology and growing access to information, M36 is looking to expand opportunities for investors at all levels, while also simplifying the process of investing.
M36 was developed by Union Bank as part of its strategic focus on delivering superior customer solutions leveraging technology and innovation. The bank partnered with several asset management companies to deliver a broad range of investment products on the M36 platform.
Speaking about this, Mr Chuka Emerole, Head, Treasury at Union Bank said, "M36 eliminates the traditional barriers to investing and offers investors direct access to financial instruments that would usually require the service of an investment or relationship manager.
"We've designed M36 to ensure simplicity in the onboarding and investing process while also empowering the customer to make sound investment choices based on their financial objectives.
"We worked with key partners to deliver both the experience and products on M36 and are confident that we have launched a superior product in today's marketplace."
With the 24-hour concierge service, M36 users can access round the clock support from investment advisors as they actively manage their portfolios.
M36 also offers loans, personal travel allowance, will and trust services and many more essential products under its Life Essentials menu.
M36 is available for download on the App Store and the Google Play Store.