GTBank to Begin Banking Services on WhatsApp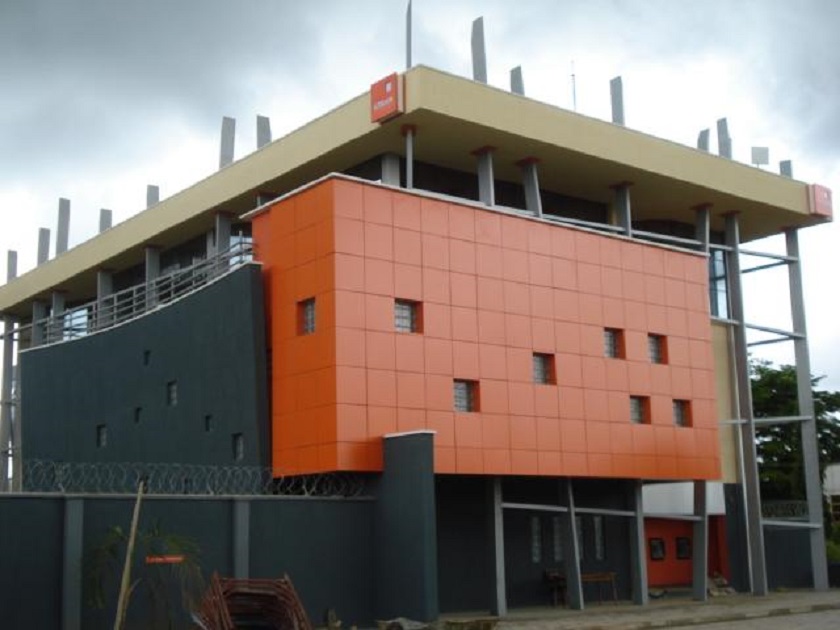 By Modupe Gbadeyanka
One of the biggest boys in the Nigerian banking industry, Guaranty Trust Bank (GTBank) Plc has announced planning to offer banking services to its customers on the popular free messaging platform, WhatsApp.
A statement issued by the lender and made available to Business Post on Wednesday disclosed that the bank wants to leverage the WhatsApp Business Solution to offer Nigerians an additional channel to connect with the financial institution for enquiries, service requests and access to other basic banking services.
This, the statement, is in line with the bank's continued efforts to enhance service delivery and offer superior banking experiences to customers.
Over the years, GTBank has been at the forefront of establishing a wide range of value-adding touch-points through which customers can access banking services and interact with the bank on all account-related enquiries at any time of the day.
GTBank was the first financial institution in Nigeria to set up a fully interactive contact centre in 2006 and has, since then, led the finance sector in driving customer interaction across online and social media platforms.
Following the launch of the WhatsApp Business Solution, GTBank is leveraging the platform to bring financial services closer to customers, whilst offering them more channels to bank, make enquiries and have their service requests treated promptly.
Once fully operational, the bank's WhatsApp service will enable customers chat with GTBank on their mobile phones and request for basic banking services using the advised prompts. All service requests will be treated instantly, depending on the internet connection of the user.
Commenting on the bank's service channel on WhatsApp, the Chief Executive Officer and Managing Director of GTBank Plc, Mr Segun Agbaje, stated that, "At GTBank, we are passionate about driving constant interaction with our customers to learn more about how we can serve them better as well as to provide them with the financial solutions that can add real value to their lives.
"By leveraging the WhatsApp Business Solution, we are continuing to expand our service channels as part of our commitment to making banking, cheaper, faster and readily accessible to customers wherever and whenever they choose to bank."
GTBank is regarded by industry watchers as one of the best run African financial institutions across its subsidiary countries and serves as a role model within the financial service industry due to its bias for world class corporate governance standards, excellent service quality and innovation.
The bank has continued to report the best financial ratios for a financial institution in the industry as revealed by its return on equity (ROE) of 35.4 percent and cost to income ratio of 38.1 percent evidencing the efficient management of assets and operational efficiency.
In recognition of its innovation and hard work, the bank received over 20 international awards in 2017.
Oyo Catholic Diocese Gets Licence to Operate Microfinance Bank
By Adedapo Adesanya
The Catholic Diocese of Oyo State has obtained a licence in principle from the Central Bank of Nigeria (CBN) to operate Ave Maria Microfinance Bank and provide financial services to about 1.5 million residents in the Iwajowa Local Government and the entire Oke Ogun area of the state.
The diocesan coordinator of the Justice, Development and Peace Movement (JDPM), Rev Fr. Gabriel Adeleke, said the financial institution will allow individuals and businesses to have access to affordable financial products and services that meet their needs in a responsible and sustainable way.
The non-existence of commercial banks in the Iwajowa Local Government had denied the people the right to pursue their dreams to the full because they were excluded from the formal financial sector. This lack of access to financial tools impacts the socioeconomic mobility of the population.
The Oyo Catholic Diocese explained that it came up with an idea to float a microfinance bank that can give people in the Oke Ogun area access to basic financial services such as formal bank accounts, insurance, transaction services, loans, and other permissible services.
Fr. Adeleke expressed delight with the reception of the Approval in Principle license from the central bank.
He disclosed that the proposed bank will bring a series of impactful interventions in the lives of the people in Iwajowa Local Government area and of the Oyo Diocese at large irrespective of religion, race, or gender.
According to him, the services the people will enjoy from the proposed bank include deposits including savings, time, target and demand from individuals, groups, and associations; except public sector deposits; provision of credit to its customers, including formal and informal self-help groups, individuals, and associations; as well as the promotion and monitoring of loan usage among its customers by providing ancillary capacity building in areas such as record keeping and small business management.
Others are the issuance of redeemable debentures to interested parties to raise funds from members of the public with the prior approval of the CBN; collection of money or proceeds of banking instruments on behalf of its customers including clearing of cheques through correspondent banks; agency services for the provision of mobile banking and micro-insurance services to its clients; and provision of payment services such as salary, gratuity, pension for employees of the various tiers of government.
It will also provide loan disbursement services for the delivery of the credit programme of government, agencies, groups, and individuals for poverty alleviation on a non-recourse basis.
Afreximbank, APPO to Establish African Energy Bank
By Adedapo Adesanya
A Memorandum of Understanding (MoU) for the establishment of a multi-billion dollar African energy bank has been signed between the African Export-Import Bank (Afreximbank) and the African Petroleum Producers Organization (APPO).
The institution will scale up private sector investment in African oil and gas projects and will not be a substitute for private investment but serve as a catalyst for Africa-directed investment.
As per terms of the MoU, the bank will provide critical financing for new and existing oil and gas projects, as well as energy developments across the entire value chain.
This will help strengthen the continent's energy sector which has been further weakened by international oil company divestment and the shift in global investment trends.
The MoU was signed by Mr Rene Awambeng, Director & Global Head, Client Relations, Afreximbank, and Mr Omar Farouk, Secretary General of APPO, in the presence of Mr João Lourenço, President of the Republic of Angola, APPO Ministers and Mr NJ Ayuk, African Energy Chamber (AEC) Executive Chairman.
The proposed African Energy Bank will operate in the same way as the APPO-created Africa Energy Investment Corporation – a developmental financial institution created to channel resources towards the development of Africa's energy sector.
"The African Energy Chamber has been pushing for the creation of an African Energy Bank, one that is African-based and Africa-focused, and I am proud to announce that the Afreximbank and APPO have taken the first steps towards its creation.
"The bank will be critical for Africa's energy sector, serving as a catalyst – not a substitute – for private investment in African energy. This is a practical strategy for prosperity and a pragmatic vision that must be embraced by all who want to make energy poverty history and fight climate change.
"Why should our pension funds go to European banks who say they will not finance Africans and call us risky? We need to use that money to finance oil and gas," Mr Ayuk said.
Based in Africa, the bank will operate as an independent entity, regulated and led by experienced professionals that know and understand Africa's energy needs.
NowNow Unveils New Features to Boost Contactless Payments
By Adedapo Adesanya
A leading African fintech startup, NowNow Digital Systems Limited, has launched a first of its kind fully integrated near field communication (NFC) enabled wallet which allows complete contactless payments on the platform.
This new function provides fast, easy, and safe cashless payments for NowNow customers using android smartphones, automated teller machine (ATM) cards, and point of sale (POS) devices.
The most innovative feature of this technology turns smartphones into digital point of sale terminals for micro to small-sized businesses including individuals, agents, and merchants.
With the NFC integration on NowNow wallets, the company's new Tap & Pay and SoftPOS features enable the acceptance and performance of seamless contactless transactions without the need for any additional hardware.
The Tap & Pay feature allows wallet to wallet transactions on NowNow, while the SoftPOS feature allows ATM card to wallet and wallet to POS transactions.
Speaking on the new NFC wallet integration, Mr Mahesh Nair, Co-Founder and Chief Operating Officer, NowNow Digital Services, expressed excitement at the feat and affirmed that the new feature highlights NowNow's commitment to enabling seamless financial services in Nigeria.
"We are excited to be the first fintech wallet in Nigeria to launch a fully integrated NFC wallet for our users that enables them to perform contactless payments. The Tap & Pay and SoftPOS solutions represent our dedication to providing seamless digital payments in Nigeria.
"As a leading fintech, it is important for us to provide services that promote financial inclusion. Today, our customers, agents, and merchants can make smooth contactless payments on our platform. Using the feature is easy with no hardware or maintenance required coupled with a simple onboarding process," he said.
The new NowNow NFC enabled Tap & Pay and SoftPOS solutions provide customer-to-customer (C2C) and customer-to-business (C2B) services, including agent-to-customer offerings.
These options enable NowNow merchants and individuals to use payment solutions that are secure and easy to set up.
NowNow's mission is to deliver best-in-class financial services having built an ecosystem for seamless digitized payments for customers.
The NFC integration on NowNow wallets will further enhance NowNow's existing services for consumer banking, agency banking, and merchant payment, driving financial empowerment and inclusion for micro to small businesses and individuals alike.
Latest News on Business Post