GTBank to Begin Banking Services on WhatsApp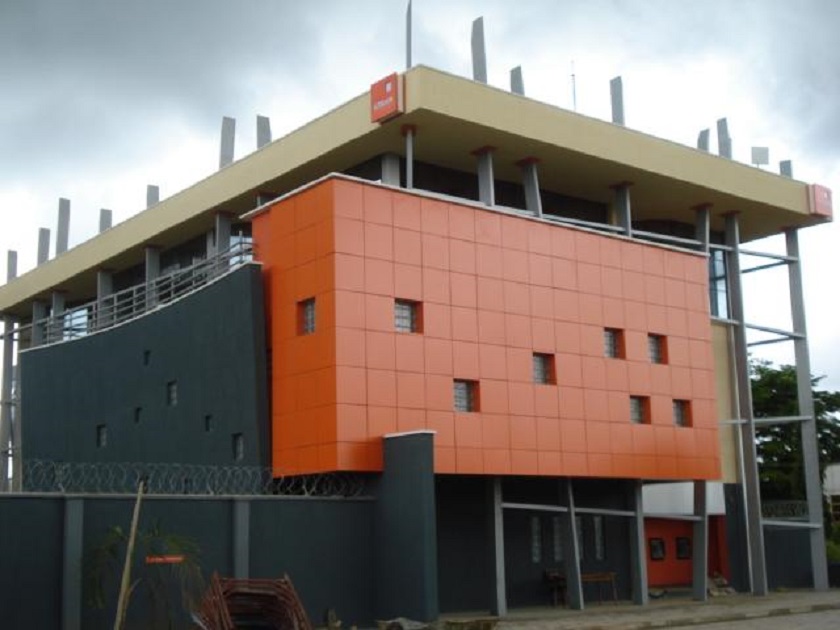 By Modupe Gbadeyanka
One of the biggest boys in the Nigerian banking industry, Guaranty Trust Bank (GTBank) Plc has announced planning to offer banking services to its customers on the popular free messaging platform, WhatsApp.
A statement issued by the lender and made available to Business Post on Wednesday disclosed that the bank wants to leverage the WhatsApp Business Solution to offer Nigerians an additional channel to connect with the financial institution for enquiries, service requests and access to other basic banking services.
This, the statement, is in line with the bank's continued efforts to enhance service delivery and offer superior banking experiences to customers.
Over the years, GTBank has been at the forefront of establishing a wide range of value-adding touch-points through which customers can access banking services and interact with the bank on all account-related enquiries at any time of the day.
GTBank was the first financial institution in Nigeria to set up a fully interactive contact centre in 2006 and has, since then, led the finance sector in driving customer interaction across online and social media platforms.
Following the launch of the WhatsApp Business Solution, GTBank is leveraging the platform to bring financial services closer to customers, whilst offering them more channels to bank, make enquiries and have their service requests treated promptly.
Once fully operational, the bank's WhatsApp service will enable customers chat with GTBank on their mobile phones and request for basic banking services using the advised prompts. All service requests will be treated instantly, depending on the internet connection of the user.
Commenting on the bank's service channel on WhatsApp, the Chief Executive Officer and Managing Director of GTBank Plc, Mr Segun Agbaje, stated that, "At GTBank, we are passionate about driving constant interaction with our customers to learn more about how we can serve them better as well as to provide them with the financial solutions that can add real value to their lives.
"By leveraging the WhatsApp Business Solution, we are continuing to expand our service channels as part of our commitment to making banking, cheaper, faster and readily accessible to customers wherever and whenever they choose to bank."
GTBank is regarded by industry watchers as one of the best run African financial institutions across its subsidiary countries and serves as a role model within the financial service industry due to its bias for world class corporate governance standards, excellent service quality and innovation.
The bank has continued to report the best financial ratios for a financial institution in the industry as revealed by its return on equity (ROE) of 35.4 percent and cost to income ratio of 38.1 percent evidencing the efficient management of assets and operational efficiency.
In recognition of its innovation and hard work, the bank received over 20 international awards in 2017.
MoniePoint Mulls PayDay Acquisition After Seed Investment
By Adedapo Adesanya
Less than five days after the announcement of leading investment in PayDay, a fast-rising neo-bank, MoniePoint, may be acquiring the 21-month-old startup.
The news, first reported by WeeTracker, said the business banking startup is set to acquire Payday outright in the coming months, according to people familiar with the matter.
It was reported that the deal was negotiated while closing the oversubscribed $3 million seed announced Wednesday.
The series round was led by MoniePoint, which used to be known as TeamApt, with contributions from HoaQ, DFS Lab's Stellar Africa Fund, Ingressive Capital Fund II and angel investors, including Mr Dare Okoudjou, Founder and CEO of MFS Africa and Mr Tola Onayemi, CEO of Norebase.
The report revealed that Moniepoint and Payday have agreed on broad terms to complete the transaction.
It was also disclosed that they would make it official by the end of Q2 2023, adding that investors and advisors are in the know.
Payday has raised over $5 million since its founding, with Ingressive Capital Fund II, Techstars, HoaQ, etc., among backers who are in line for an exit, a development that boosts Africa's tech landscape at a time when funding has slowed, and talk of returns has surfaced.
With the $3 million funding it got, it plans on expanding its UK entity and operations off the ground while expanding to North America, with Canada the obvious target.
The company will also grow its talent base by 40 per cent to 50 employees, many of whom will come into its customer success department.
Commenting at that time, Moniepoint's CEO, Mr Tosin Eniolorunda, said, "At Moniepoint, we're excited about the unique things Favour and the team are doing with Payday. Personally, I connect deeply with his drive, technical depth, and desire to execute. The urge to encourage that fire inspired us to want to be a part of this.
"More important is the alignment in our goal to provide financial happiness by addressing key payment pain points—Moniepoint with merchants and Payday with individuals. We see a potential to leverage their infrastructure further to deepen our suite of financial services for merchants, and we're looking forward to all that's to come."
On his part, Mr Favour Ori, CEO and Founder of Payday, said, "We're thrilled that this round of funding will lay the foundation for the continued growth of our platform as we expand our services to a wider audience."
Stanbic IBTC Processes First Inbound Commercial Transaction on PAPSS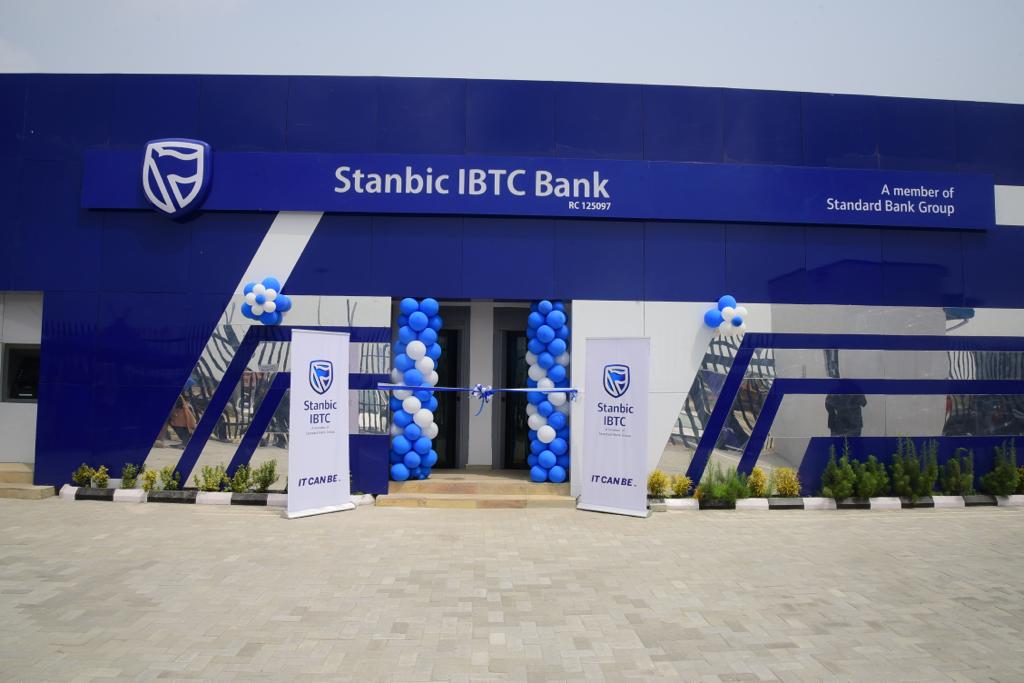 By Modupe Gbadeyanka
Stanbic IBTC Bank Plc has processed its first inbound commercial transaction on the recently-launched Pan African Payment and Settlement System (PAPSS) in Nigeria.
PAPSS was designed by the African Union and the AfCFTA Secretariat to provide a secure and efficient payment platform for African businesses, promoting intra-African trade and economic integration by facilitating payments and settlements for cross-border transactions within Africa in local currencies.
The transaction carried out by the bank was worth N5 million, according to a statement from the company, and it was for a key corporate client from Ghana Commercial Bank (GCB).
It was stated that the transaction occurred on Friday, March 3, 2023, and the recipient was Chapel Hill Denham, which has expressed satisfaction with the seamless and efficient processing of the PAPSS platform, noting that it has the potential to unlock immense opportunities for African businesses.
"We are delighted to have successfully processed our first inbound commercial transaction on PAPSS. This deal underscores our pledge to provide our clients with efficient and secure payment and settlement solutions that support their growth and expansion across Africa.
"We look forward to leveraging our expertise and the capabilities of PAPSS to enable more African businesses to tap into the opportunities presented by intra-African trade," the chief executive of Stanbic IBTC Bank, Mr Wole Adeniyi, said.
Also, the Head of Transaction Banking at Stanbic IBTC Bank, Jesuseun Fatoyinbo, expressed confidence in the PAPSS platform, saying, "This is a testament to the effectiveness of PAPSS in facilitating cross-border payments and settlement in a fast, secure, and cost-effective manner.
"We are proud to be at the forefront of this initiative and commend the efforts of Afreximbank and the African Union in developing the PAPSS platform and promoting intra-African trade."
On his part, the chief executive of PAPSS, Mr Mike Ogbalu III, said, "We are delighted that Stanbic IBTC has completed its first inbound commercial transaction on PAPSS.
"This is a significant step towards achieving our goal of promoting intra-African trade and facilitating cross-border payment and settlement of transactions in African currencies.
"We believe that PAPSS has the potential to revolutionize the way businesses trade and settle transactions in Africa."
Parallex Bank Gets $10m to Finance Cross-Border Trades of SMEs
By Aduragbemi Omiyale
A trade finance facility worth $10 million has been secured by a Nigerian lender, Parallex Bank Limited, and the funds would be used to support small and medium enterprises (SMEs) involved in cross-border trades.
The money was given to Parallex Bank by Afreximbank as part of its efforts to bridge the financing gap for businesses.
A statement from the Nigerian bank said the $10 million would be used to support other pan-African business opportunities its growing SME segment, as well as for emerging commercial and corporate banking businesses.
In addition, the funds would be used by to facilitate, through on-lending, access to cross-border trade finance for SMEs and to create lines of credit for businesses operating in the agriculture, export industry, health, education and renewable energy sectors.
These would be achieved through Afreximbank's technical assistance in capacity development and other training programmes geared towards solidifying the relationship between the two institutions.
The chief executive of Parallex Bank, Mr Olufemi Bakre, has described the facility as a testament to the "confidence that Afreximbank has in Parallex Bank."
"It helps us to materialise our strategy of building ecosystem partnerships to support critical sectors of Nigeria's economy for growth and development," Mr Bakre, promising that the bank will "engage in product-based collaborations to increase transaction mileage in specific and strategic segments, such as the creative industry, women-owned and managed businesses, among others."
On his part, the President and Chairman of the Board of Directors of Afreximbank, Mr Benedict Oramah, explained that the funds were made available to the Nigerian lender to support small business owners on the continent.
"We are pleased to continue to expand the AfTRAF programme across Africa. This financing facility provided to Parallex Bank comes in addition to other trade facilities already in use by our other partner banks in Nigeria and throughout the continent to help bridge the financing gap created by the withdrawal of international correspondent banks," he remarked.
Latest News on Business Post