Union Bank Hosts Female Entrepreneurs
By Dipo Olowookere
Female entrepreneurs were recently hosted in Lagos at a seminar organised by Union Bank of Nigeria Plc.
Head of Retail Segments at Union Bank, Mr Paul Aseme, explained that, "We recognize that Nigerian SMEs face many challenges, especially during the start-up stage of the business.
"We are therefore organising these seminars, bringing in accomplished entrepreneurs and professionals to share expert advice that will help these female business owners establish a good foundation for their businesses, widen their exposure and expand their business connections."
The programme, tagged 'Breaking Barriers – Women in Business,' gave participants the opportunity to get real ways to survive in a tough business environment.
They were also trained on how to break-even against all odds and ways to expand their businesses and reach wider audience.
The seminar series highlight Union Bank's support for the development of the SME sector of the Nigerian economy and specifically the development of women in business.
The lender continues to operate various SME funding schemes to assist SMEs in financing, expanding markets and enhancing competitiveness in the marketplace.
The Union Bank SME seminars are a frequent feature in its business advisory service and topics covered during the last seminar were 'Understanding your business and the market', 'Online presence and visibility' and 'Business Law and application.'
Facilitators were drawn from Lagos Chamber of Commerce and Industry (LCCI), legal experts from Amber Solicitors, brand experts from SME Studio and representatives of renowned brands and others.
Unity Bank Launches Anti-fraud USSD Code for Customers
By Ashemiriogwa Emmanuel
Unity Bank Plc has unveiled a new code on its USSD platform to help customers stem the risk of fraud in electronic banking.
The new anti-fraud USSD code, which is *7799*9*Phone Number#, will completely put customers in control of their bank accounts against any e-banking fraud, as it can be dialled to successfully block and protect an account from a third-party mobile device if fraud is suspected.
During the unveiling of the new USSD dial, the Directorate Head, E-Business, Retail & SME Banking, Mr Funwa Akinmade, said executing measures to safeguard its e-banking platforms with enhanced safety and security features was a top priority amidst the rising rate of cyber-crime victimization.
He said: "With fraud concerns on major payment channels across Nigeria, every player in the financial services industry in Nigeria must think of a way to stay ahead of its game."
"With the added USSD feature that allows customers to block their accounts using *7799*9*Phone Number# code, even from a third party device, we have given greater empowerment to customers to transact freely on our USSD platform.
"With the USSD feature, being available to both smartphone and feature phone users, it means even the least digital-savvy customers of Unity Bank can effectively use the new anti-fraud code."
He also revealed that since the code has been made available in Hausa, Igbo, and Yoruba languages, it will cover the majority of customers across the country who are looking for safe banking.
In view of the latest banking industry fraud report by Nigeria Inter-Bank Settlement System (NIBSS) which showed a 534 per cent increase in cyber fraud rate, and a total of N3.5 billion loss in the previous year, the lender said the new USSD dial was a strategic move to facilitate seamless and secure banking transaction within its e-banking channels.
Customers can now block and protect access to their bank accounts in the case that fraud is suspected, then they can walk into any branch of Unity Bank to request reactivation.
CBN Tracks Forex Sales at Commercial Banks
By Ashemiriogwa Emmanuel
The Central bank of Nigeria (CBN) is already tracking how commercial banks in the country are complying with the sale of foreign exchange to their customers.
Recall that last Tuesday, the CBN Governor, Mr Godwin Emefiele, announced that the apex bank will no longer sell FX to Bureaux De Change (BDC) operators and will also halt the issuance of licenses to them.
He disclosed this after the two-day Monetary Policy Committee (MPC) meeting held in Abuja, maintaining that the BDCs had become a useful channel for illicit forex flows, especially at the unregulated segment of the FX market.
In his words, "We are concerned that BDCs have allowed themselves to be used for graft."
He said instead, the CBN will now begin to sell FX to commercial banks, which are required to set up teller points specifically for customers with genuine forex requests.
But several analysts expressed pessimism over the ability of deposit money banks (DMBs) to be faithful with the sale of FX to retail users.
They claimed banks have already been involved in roundtripping, which the central bank accused the BDCs of doing.
However, to avoid this, the apex bank said it has put in place a monitoring mechanism that tracks forex sales at commercial banks, assuring the general public of seamless sale of the foreign currencies.
The CBN acting director in charge of the Corporate Communications Department, Mr Osita Nwanisobi, while briefing newsmen in Abuja, said commercial banks will always respond to the legitimate forex demands of customers.
He explained that lenders have demonstrated their commitment through their chief executive officers not to turn back on customers with legitimate forex requests.
In effect, a circulated notice tracked by this newspaper showed that various commercial banks have swung into action and have set up dedicated teller points across their branches nationwide, encouraging customers who want to buy Personal Travel Allowance (PTA), Business Travel Allowance (BTA), and make every other qualifying FX transaction, to approach their branches nationwide to get them.
Nigerian Lending Start-Up PayHippo Gets $125k Seed Fund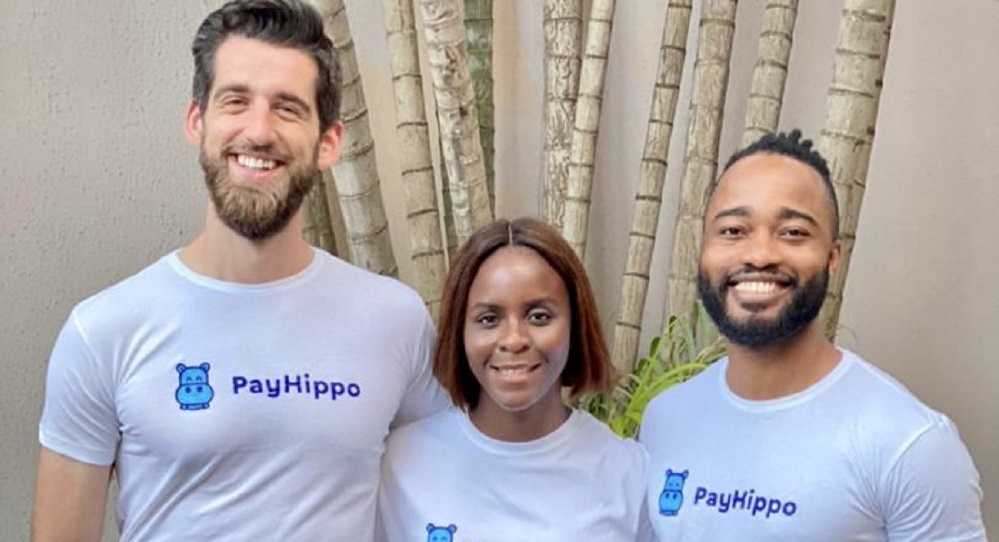 By Ashemiriogwa Emmanuel
A Nigerian lending and business financing platform, Payhippo, has been accepted into Y Combinator's Summer 2021 cohort, gaining access to a $125,000 seed fund and other networking and mentorship opportunities.
The one-year-old Small and Medium Enterprise (SME) co-founded by Mr Zach Bijesse (Cheif executive officer – CEO), Ms Chioma Okotcha (Cheif Operating Officer – COO), and Mr Uche Nnadi (Cheif Technology Officer – CTO) will be joining 167 startups across the globe to participate at the Y Combinator's Summer 2021 batch.
The American seed funding accelerator, Y Combinator, offers seed funding for startups twice every year (winter and summer batch) and hosted their demo recently where they will invest $125,000 in selected startups, in exchange for 7 per cent equity.
Speaking on the development, Payhippo's COO, Ms Okotcha disclosed that when the news of their acceptance into the outfit came in, the startup felt a little sceptical about the precondition that the accelerator gets a 7 per cent stake in startups they invest in.
In her words, "We had mixed feelings at first because 7 per cent of your company is a lot to give up. We called up a few YC alumni from our market and got their input."
She, however, expressed optimism, revealing that joining the YC cohort will reinforce the startup's credibility in the public eye and boost future collaboration.
"Ultimately, we went with Y Combinator because we saw how much we could learn from the YC partners and the overall network.
"We believe it's already paying dividends both for operations as the brand name and global recognition of Y Combinator has brought interest from lending capital partners.
"The YC brand name signals to the job market that working at Payhippo means people can contribute and do meaningful work.," Ms Okotcha further said.
Payhippo is a lending and business financing platform with a drive to serve 40 million small and medium-sized business that are unable to gain access to the funds necessary to grow their business, by leveraging on automated underwriting and credit assessment tools to create more financially equities across Africa.
Latest News on Business Post