Adesina Wants Improvement in Nigeria's Industrial Manufacturing Sector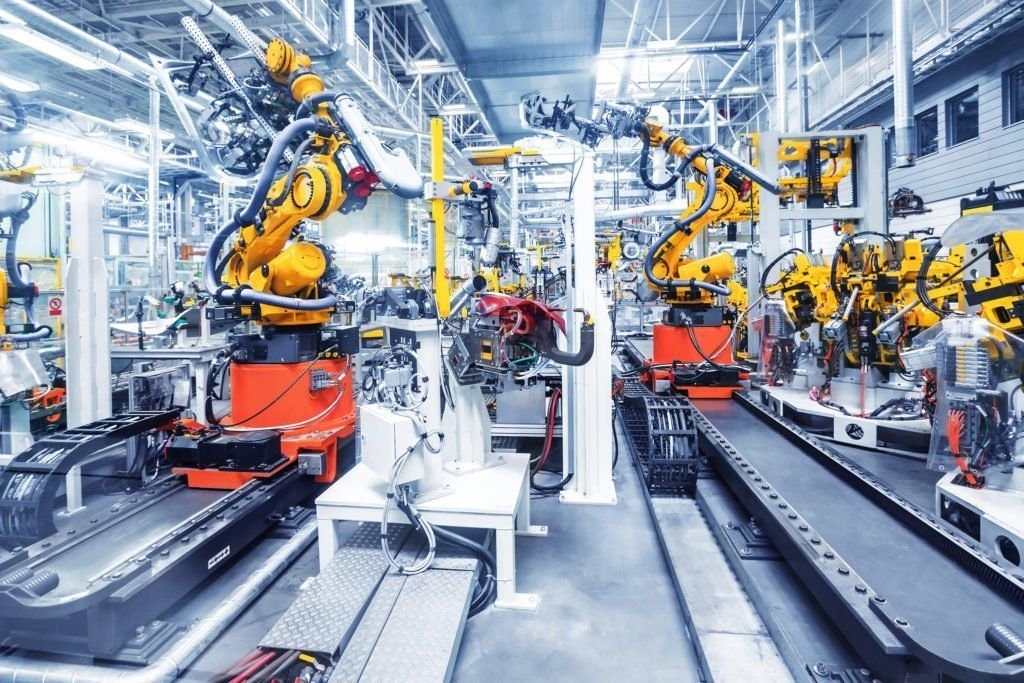 By Adedapo Adesanya
The President of the African Development Bank (AfDB), Mr Akinwumi Adesina, has said low levels of the industrial manufacturing sector are hampering economic growth and development in Nigeria and many other African countries.
He also said Nigeria must accelerate its manufacturing sector through integration and a rapid progression up global and regional value chains where it has a comparative advantage.
Mr Adesina made this known while speaking at a lecture titled Overcoming Binding Constraints to Competitive Manufacturing for Intra-Regional Trade, which he delivered at the inaugural edition of the Adeola Odutola Lecture Series on Tuesday in Abuja organised by the Manufacturers Association of Nigeria (MAN).
He said, "The continent has abundant natural resources, oil, gas, minerals, metals, agricultural and forest products, and the blue economy. But tragically and ironically, Africa's massive natural resources have not translated into wealth.
"The low level of industrial manufacturing is at the core of the slow structural transformation of African economies," and represented a race to the bottom characterized by rising poverty, export of jobs, volatile commodity prices, and import dependency."
Mr Adesina then recommended several policies, including the setting up of industrial digital skills academies to reskill and retool workers for jobs of the future. He said deepening domestic capital markets would enable companies to access the equity financing they need to grow their businesses.
He posited that there should also be massive investments in gas, hydropower resources and large-scale solar energy systems to ensure stable baseload power for industry.
He then called on the Nigerian government to actively address infrastructure bottlenecks, which he said were hindering the manufacturing sector.
He also noted the existence of potentially catalyzing external factors like the Africa Continental Free Trade Area, which he said presented a huge opportunity for Nigeria to drive an export-driven industrial manufacturing pathway.
Speaking on the behalf of President Muhammadu Buhari, Secretary to the Government of the Federation (SGF), Mr Boss Mustapha, commended the lecture, calling it "erudite and thought-provoking," and said the government would certainly consider the solutions offered.
"The challenge which Dr Adesina has thrown at us today concerning building an efficient and productive manufacturing sector is a challenge we should take seriously in formulating policies that will lead to accelerated growth and diversification of our economy," Mr Mustapha said.
On his part, the President of MAN, Mr Mansur Ahmed, praised Mr Adesina, both for his work as Nigeria's former Minister of Agriculture and for his current role leading the bank.
To date, the AfDB has provided $1.73 billion in low-interest lines of credit to Nigerian financial institutions. In the energy sector, it has provided $200 million for the Nigeria Electrification Project, which is designed to close the country's access gaps.
The bank has invested a further $210 million in the Nigeria Transmission project to strengthen grid power evacuation and regional interconnection. In addition, the AfDB's Small and Medium Enterprises Financing Facility supports small and medium-sized enterprises in Nigeria.
FBN Holdings to Take Over Access Bank's Pension Fund Custodian Business
By Aduragbemi Omiyale
A Nigerian financial group, FBN Holdings Plc, has taken another step to enhance its earnings by acquiring the pension fund custodian business of Access Bank Plc.
FBN Holdings is making this acquisition possible through one of its subsidiaries, First Pension Custodian, and it involves the total control of Access Pension Fund Custodian Limited.
A notice from both organisations disclosed that the transaction involves the transfer of a 100 per cent stake of Access Bank in the pension fund business to FBN Pension.
At the moment, the Central Bank of Nigeria (CBN) and the National Pension Commission (NAICOM), the two key regulators of the two transacting companies, have given a "no objection" to the deal.
However, the sale is yet to be finalised as approvals of other regulatory agencies are being awaited.
"FBN Holdings Plc wishes to notify the Nigerian Exchange (NGX) Limited and the investing public that First Pension Custodian, a subsidiary of FBNH's flagship subsidiary, First Bank of Nigeria Limited, has entered into a definitive agreement with Access Bank Plc for the planned acquisition by First Pension of 100 per cent share capital of Access Pension Fund Custodian Limited held by Access Bank Plc.
"The Central Bank of Nigeria (CBN) and the National Pension Commission (Naicom) have given their 'no objection' to the transaction, with completion subject to the receipt of all required regulatory approvals," a disclosure from FBN Holdings signed by Adewale Arogundade, the acting company secretary, said.
On its part, Access Holdings Plc said it "announces today that its subsidiary, Access Bank Plc, has entered into a definitive agreement with First Pension Custodian Nigeria Limited regarding a proposed purchase by First Pension of the entire share capital of Access Pension Fund Custodian Limited held by Access Bank.
"The National Pension Commission and the Central Bank of Nigeria have given their 'no objection' to the transaction," Mr Sunday Ekwochi, the company secretary, disclosed.
CBN Laments Failure of Oyo Farmers to Repay Agric Loans
By Adedapo Adesanya
The Central Bank of Nigeria (CBN) has lamented that the majority of farmers who benefited from the Anchor Borrowers' Programme (ABP) in Oyo State have not repaid their loans.
This call was made by Mr Sadeeq Ajayi, a CBN Development Finance Office in Ibadan at the Agribusiness Innovation Clinic.
He appealed to farmers who defaulted in paying back the agric loans to pay back, saying that the inability of the apex bank to recover the loans from the defaulting farmers had threatened the scheme, adding that it has prevented other farmers from accessing the facility.
The CBN official made the call at a clinic entitled Fostering Innovation and Collaboration Across the Agricultural Value Chain organised by the Global Alliance for Improved Nutrition (GAIN).
ABP is an agricultural loan scheme launched in 2015 by the federal government, through CBN, to provide loans (in kind and cash) to smallholder farmers to boost agricultural production, create jobs, reduce food import bills toward conservation of the foreign reserves.
"While the Anchor Borrowers' Programme has recorded some level of success, the failure of farmers to repay the loans has, however, been a major setback.
"Many of the farmers refused to pay back their loans due to the misconception that since CBN is the lender, the loan is a 'national cake' and they do not have to pay back what they consider theirs as citizens.
"This attitude has made it difficult for other farmers, who also want to access the loan, to benefit from the scheme," he said.
Mr Ajayi said that stakeholders, including the traditional rulers, should appeal to the defaulting farmers to promptly repay the loans for the sake of others.
"Of course, we are engaging various stakeholders and we expect the narrative to change very soon so that more people can have access to the fund," he said.
In his keynote address, Mr Olasukanmi Olaleye, the Oyo State Commissioner for Trade, Industry, Investment and Cooperatives, lauded the initiative of GAIN to tackle malnutrition in the country.
Mr Olaleye, represented by Mr Mukaila Oladipo, a Deputy Director in the ministry, said that food fortification is one of the safest, most effective and affordable ways of addressing the micronutrient gaps in the country.
Also, Mr Godwin Ehiabhi, a Senior Project Manager, GAIN Nigeria, said that improved access to safe and nutritious food would reduce the country's high rate of malnutrition.
Seplat Will Continue to Expand Under Guidance of Omiyi, Okeahalam—CEO
By Aduragbemi Omiyale
The chief executive officer of Seplat Energy Plc, Mr Roger Brown, has expressed his desire to work with the company's new Independent Non-Executive Chairman, Mr Basil Omiyi, and the new Senior Independent Non-Executive Director, Mr Charles Okeahalam.
The appointment of Mr Omiyi followed the stepping down of the founders of Seplat Energy Mr ABC Orjiako and Mr Austin Avuru, from the board.
While commenting on the development, Mr Brown said he was excited with the appointments, especially with the transition into the next chapter of the firm.
"Mr Basil Omiyi has been a leading figure in the Nigerian oil and gas sector and also with Seplat Energy, having joined its Board in 2013 and helped it to achieve a dual listing in April 2014. The vast depth of experience and his detailed knowledge of Seplat Energy will be invaluable as we continue to evolve and mature the company.
"He has provided invaluable guidance as an Independent Director and I look forward to his continued leadership as our new Independent Non-Executive Chairman.
"We will also benefit from the considerable expertise of Dr Charles Okeahalam as Senior Independent Non-Executive Director, especially his experience and knowledge of Africa's economies and its financial markets.
"Under their guidance, we will continue to expand and consolidate our position as Nigeria's leading energy company and the partner of choice to deliver energy transition for Africa's largest economy and its rapidly growing population," he said.
Mr Omiyi has been a member of Seplat Energy's Board of Directors since March 2013 and as Senior Independent Non-Executive Director from February 1, 2021. During this period, he sat on the company's Remuneration, Nominations & Governance, Energy Transition, and Risk Management & HSSE committees.
His experience in the energy industry is extensive, with more than 40 years at Royal Dutch Shell, during which time he held senior roles in Nigeria and Europe, including becoming Managing Director of Shell Petroleum Development Company of Nigeria in 2004 and in addition, Country Chairman of Shell Companies, Nigeria, until his retirement in 2009.
Mr Omiyi has held several leadership positions in the Nigerian oil and gas industry, including Chairman, Upstream Industry Group (Oil Producers Trade Section, Lagos Chambers of Commerce & Industry) from 2007-2010; Chairman of the Energy Sector of NEPAD Business Group, Nigeria, and Board Member NEPAD Business Group, Nigeria from 2005-2010; Chairman, of the Oil & Gas Commission of the Nigerian Economic Summit Group from 2005-2010; and Board Member, Nigerian Extractive Industry Transparency Initiative (NEITI) 2007-2010. Mr Omiyi is also the Independent Non-Executive Chairman of Stanbic IBTC Holdings, a subsidiary of Standard Bank Group, a post he has held since 2015.
In 2011, he was awarded the national honour of Commander of the Order of the Niger for pioneering leadership in Nigeria's oil and gas sector.
On his part, Mr Okeahalam joined the Board in March 2013 as an Independent Non-Executive Director and is Chairman of Seplat Energy's Finance Committee, and a member of the Energy Transition, Remuneration, and Nominations & Governance committees.
He has extensive corporate finance and capital markets expertise and in particular, detailed knowledge of African financial markets, economies and the investment industry. He was a co-founder of AGH Capital Group, a private equity and diversified investment holding company based in Johannesburg, with assets in several African countries.
Prior to co-founding AGH Capital Group in 2002, he was a Professor of Financial Economics and Banking at the University of the Witwatersrand in Johannesburg. His other roles have included advising a number of African central banks and government ministries, the World Bank and the United Nations.
He has held several board positions and is a former non-executive chairman of Heritage Bank Limited, Nigeria. Since March 2016 he has served as the non-executive chairman of the Nigeria Mortgage Refinance Company.
Latest News on Business Post