Asset Management Industry Crosses $100trn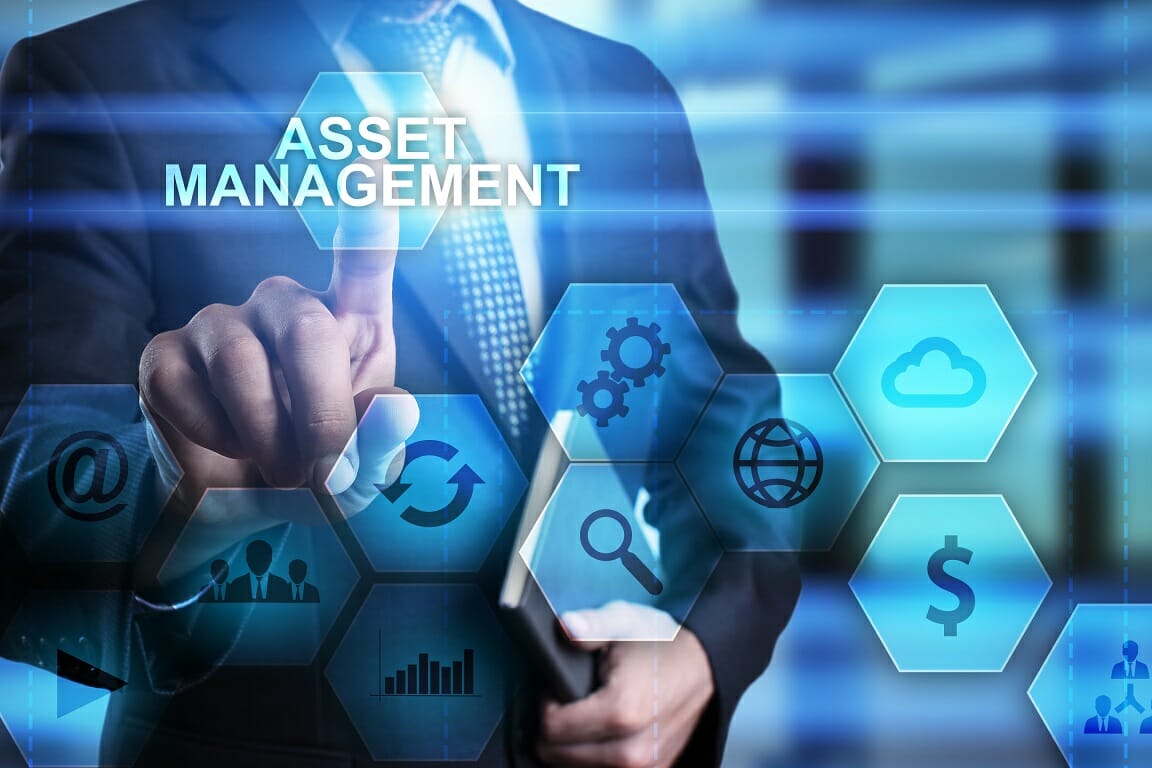 By Modupe Gbadeyanka
The global assets under management (AuM) increased by 11 per cent to $103 million in 2020 despite the COVID-19 pandemic disrupting activities in the year.
A report released by Boston Consulting Group (BCG) disclosed that the AuM growth recorded last year was largely driven by retail investors.
However, operating profits did not improve in the year, remaining stable at around 34 per cent of net revenues as a result of cost pressure and fee contraction across all asset classes.
In the year also, the global net inflows reached $2.8 trillion or 3.1 per cent of the total AuM at the beginning of the year in contrast to a historical average of from one per cent to 2 per cent over the previous decade.
"The asset management industry is coming out of the global crisis with significant changes, especially in distribution," said Lubasha Heredia, a BCG managing director and partner, and co-author of the report.
"These present challenges but also multiple opportunities for growth. The next big task for all industry players will be to carve out a suitable growth strategy as they refocus on the core areas of differentiation and advantage, which could be any combination of client engagement models, investment products, operating models, or talent strategy," Heredia added.
Another BCG managing director and senior partner, and co-author of the report, Simon Bartletta, disclosed that, "The next generation of distribution will combine advanced digital capabilities with the human touch.
"The early achievements we are seeing that have been gained from asset managers investing in digital distribution are truly impressive."
In the report titled Global Asset Management 2021: The $100 Trillion Machine, it was stated that retail AuM portfolios grew by 11 per cent in 2020, representing 41 per cent of global assets at $42 trillion.
Also, institutional investments grew to reach $61 trillion or 59 per cent of the global market, with North America retaining its position as the world's largest asset management region as AuM increased by 12 per cent to reach $49 trillion.
Growth was strong across other regions as well, with Europe at 10 per cent, Asia-Pacific at 11 per cent and the Middle East and Africa at 12 per cent.
The report revealed that passive investments continued to lead in market share, increasing AuM by 17 per cent globally during the year, bolstered by strong net inflows and market growth. This trend is expected to continue over the next five years, with growth forecast at 9 per cent annually.
Although AuM for traditional and specialized active assets also expanded—with core products such as large-cap equity funds and domestic government-based fixed-income funds up by 11 per cent during the year, money market funds up by 12 per cent and specialized active products up by 9 per cent.
Ellah Lakes, Enugu Government Seal Rice Processing Deal
By Dipo Olowookere
A Nigerian agribusiness company, Ellah Lakes Plc, has sealed an agreement with the Enugu State government for the processing of rice aimed to improve food security in the state and the nation at large.
The chief executive of the firm, Mr Chuka Mordi, described the deal as "a significant landmark for the company in fulfilling our strategic objective of diversifying our portfolio and production base."
Ellah Lakes said in a statement that with the partnership, it will transform the Ada Rice Company and Plantation in Adani, Uzo-Uwani LGA, into a Staple Crop Processing Zone (SCPZ) in Enugu State.
This is expected to create not less than 5,000 jobs over the next 24 months as the company will have the opportunity to establish a feed mill and ethanol processing plant on the site in Adani.
Business Post reports that Adani community is well-known for the cultivation and production of rice but due to poor infrastructure and support of the government, it has suffered low patronage.
This partnership between the Enugu State government and Ellah Lakes should change the narrative for good and boost local production of rice.
In the statement issued on Wednesday by Ellah Lakes, a company listed on the trading platform of the Nigerian Exchange (NGX) Limited, work is scheduled to begin immediately in Adani.
"Ellah Lakes is happy to announce that it has entered into an agreement with the Enugu State Government, through the Enugu State Technical Committee on Privatisation and Commercialisation, for the expansion and further development of the Ada Rice Company and plantation in Adani, Uzo-Uwani LGA, into a Staple Crop Processing Zone (SCPZ) in Enugu State, Nigeria.
"Ellah Lakes will produce and process rice with the participation of over 200 indigenous farmers in the local out-grower program. Ellah Lakes will also develop a feed mill and ethanol processing plant on the site in Adani.
"The development is expected to create a minimum of 5,000 jobs over the next 24 months, and work is scheduled to begin immediately," a part of the statement disclosed.
"This is a significant landmark for the company in fulfilling our strategic objective of diversifying our portfolio and production base, and we are very excited to be working with the Enugu State Government.
"We are very pleased with this collaboration with the very progressive government of Enugu State. For us, this is the beginning of a great journey to expand the industrial base of the state, and we look forward to a mutually beneficial, valuable and fruitful venture," Mr Mordi was quoted as saying.
Stanbic IBTC Pension Managers Rewards Customers
Ahead of the festive season, Stanbic IBTC Pension Managers, Nigeria's largest Pension Fund Administrator (PFA), has unveiled the Stanbic IBTC Pension Managers Loyalty Program tagged Umatter.
It is a reward scheme targeted at the customers of the PFA, to reward them for their loyalty and patronage through exclusive discounts as they shop with their e-loyalty card.
The loyalty program is available at the PFA's partner merchants' locations and stores across the nation. It is aimed at providing Stanbic IBTC Pension Managers' customers with exciting shopping discounts to help them spend less and save more when they shop.
Some of the participating merchant outlets are Maybrands, Café Royale, Hubmart Stores, Chocolate Royal, La Campagne Tropicana, Physio Centers of Africa, Medplus, iStore, Oriki, Launderland and Active Leisure.  The discounts range from 5 to 12 per cent on products and services purchased.
Stanbic IBTC Pension Managers' partnerships with these major outlets will enable customers to seamlessly enjoy instant discounts on their purchases during this festive period, thereby making life even more easy and affordable for customers who use the Stanbic IBTC Pension Managers e-loyalty card.
Stanbic IBTC Pension Managers will continue to initiate valuable programs like this that encourage people to continue saving for their retirement and building their financial future.
New and existing customers can be a part of this exciting loyalty program by visiting www.stanbicibtcpension.com or calling 01 271 6000.
FG to Inject N381trn into Economy to Create Job, Tackle Poverty
By Adedapo Adesanya
The federal government is partnering with the Industrial Training Fund (ITF) to inject N381 trillion into the economy to cushion the growing rate of poverty, job losses and economic degradation in Nigeria.
This was disclosed by the Director-General of the Fund, Mr Joseph Ari, during a media interaction with the Correspondent Chapel of the Nigeria Union of Journalists in Jos.
Mr Ari said the federal government came up with a 5-year National Development Plan tied around the sum of money to be able to achieve this aim.
He said the plan will replace the initial Economic Recovery and Growth Plan (EGRP).
According to him: "The plan, which projects the creation of 21 million jobs, with 35 million Nigerians lifted out of poverty, affordable housing for Nigerians and an export-led economy among others, is expected to cost N381 trillion to implement and have six focal areas of economic growth and development, infrastructure, public administration, human capital development, social development and regional development.
"As the leading human capital development institution in Nigeria, we have commenced the process of repositioning our programmes and activities to effectively prepare the Nation's workforce in line with our mandate of developing a pool of qualified Nigerians to man the public and private sectors of the national economy as we believe that for this plan to succeed, all Nigerians as individual citizens and as institutions must contribute their bit.
"You will recall that on the assumption of office in 2016, the economy was in recession leading to massive job losses and corresponding increases in poverty.
"Our initiatives then particularly the emphasis on skills intervention programmes was borne out of the need to drive the actualization of the Economic Recovery and Growth Plan (EGRP), which we achieved to an appreciable degree by training hundreds of thousands of Nigerians that are today gainfully employed or even employers of labour," Mr Ari said.
He, however, lauded the media for a robust coverage of the Funds activities over the years, saying that the media has been critical in return of peace in the state.
"Beyond this, fora such as we are holding today have been critical to the return of peace in plateau state, thereby creating the necessary environment for our organisation to thrive especially within the last five years on account of your professionalism and determined efforts to rise above sensationalism, headline-grabbing and petty politics," Mr Ari said.
Latest News on Business Post