Bitfinex Lists Native Onomy Protocol Token to Tackle Forex Volatility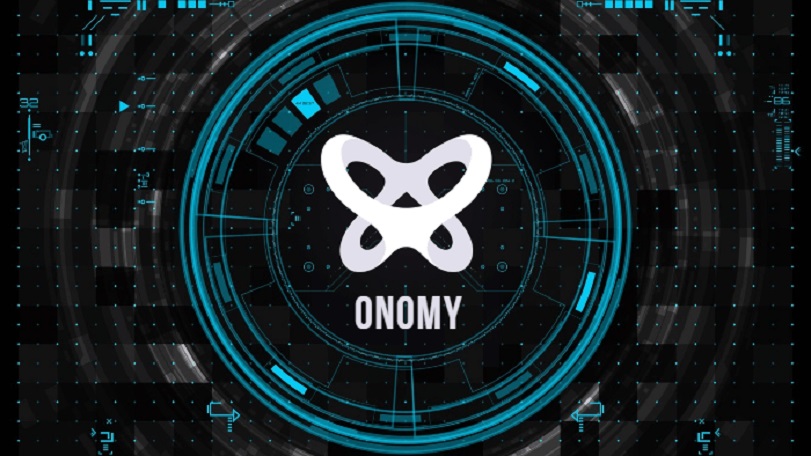 By Adedapo Adesanya
Top cryptocurrency trading company, Bitfinex, has listed the Onomy protocol token ($NOM) as part of efforts to use digital currencies with stable value (stablecoins) to address challenges that fiat exchanges create for traders.
With this move, Bitfinex's listing has bridged the gap in the foreign exchange market (Forex), eliminating its high risk and volatility amidst other downsides.
Bitfinex, which offers state-of-the-art services for digital currency traders and global liquidity providers, is one of the first and few exchanges to list the new $NOM token.
Effective from March 15, 2023, traders can easily access and trade the $NOM token on Bitfinex with US Dollars (NOM/USD) and Tether tokens (NOM/USDT).
With Onomy, it will be possible to open doors to full-scale institutional and retail adoption of Web3, protocol plugs in the foreign exchange market into decentralised finance(DeFi), alleviating the many concerns associated with volatile digital assets.
Onomy protocol is an interoperable Layer-1 ecosystem built to converge Forex DeFi through cross-chain bridges that support a variety of crypto assets and stablecoin representation of fiat currencies.
Products include an innovative multi-chain wallet, bridge hub, a DEX supporting an order book experience fused with AMM liquidity pools, and a stablecoin issuance protocol.
The market is highly fragmented, with stablecoin liquidity existing on different chains, requiring multiple wallets, apps, bridges, oracles, etc, all in a complex interconnected web of entirely separated applications.
Onomy has driven changes in the currently outmoded and fragmented forex market, providing a robust blockchain-powered infrastructure, where all transactions in multi-trillion dollars of the vast market and stablecoins consisting of all major national currencies stablecoins: USD, EUR, YEN, SGD, and more are managed on-chain.
Through vertical integration, a scalable layer-1 powers the Onomy product suite, a DEX providing a CEX-like experience whilst empowering liquidity providers and a multi-chain mobile wallet, creating an unparalleled on-chain experience enabling all on-chain actions to be as seamless as using a FinTech or brokerage app like Robinhood.
Together, these components enable full access to onboard into Forex from any chain and fully manage all actions and primitives from a central on-chain hub with no intermediaries.
NOM is heavily integrated into various products of the Onomy Ecosystem, such as the programmatic buy and burn utilising AMM earnings from the Onomy Exchange.
How to Sign up and trade $NOM on Bitfinex
Get NOM on Bitfinex, join the Onomy Community, and contribute to the DAO. NOM is available to trade with US Dollars (NOM/USD) and Tether tokens (NOM/USDt).
To sign up now, follow these few easy steps:
Visit the Bitfinex website or download the Bitfinex mobile app and click on the sign-up button.
Use the African Bitfinex LEOs community affiliate code "9r9ifKfHx" to get a 6% discount on trading fees for life.
Create an account by entering the required details: username, email, password, country of residence and referral (optional).
Create and confirm a log-in pin code or enable touch ID or face ID, if your phone enables it.
You will be directed to the setup security page. Here, download the Google Authenticator app. If already downloaded, select the "I've installed the app" tab.
Open the GA app to directly add your new token. Alternatively, you can also select to use the QR or Setup key. Enter your code to enable 2FA setup.
Check your inbox to confirm your email address via an email sent by Bitfinex.
After email confirmation, accept the Bitfinex Terms of Service to complete the account setup and proceed to the trading page.
Once that is done, you can now trade the NOM ($NOM) on Bitfinex.
Bitfinex is a digital asset trading platform that has been in existence since 2012. As one of the oldest exchanges, Bitfinex is known for its robust service and security during all market environments, bull and bear markets, for more than 10 years.
The Onomy protocol on Bitfinex provides users with great convenience, helping them gain prompt access to $NOM, through an instant market with deterministic pricing and adequate liquidity. The protocol adopts the Bonding Curve Offering model, providing significant benefits to the token holders.
BUA Cement, Nigerian Breweries, Others Drive Stock Market's 0.06% Loss
By Dipo Olowookere
The Nigerian Exchange (NGX) Limited recorded a 0.06 per cent loss on Friday as a result of the selling pressure on some blue-chip stocks at the bourse.
It was observed that the decline was mainly driven by the poor performances of financial and industrial goods shares during the trading session.
Data obtained by Business Post showed that the insurance space lost 1.01 per cent, the industrial goods counter depreciated by 0.66 per cent, the banking sector declined by 0.25 per cent, and the consumer goods category shed 0.21 per cent, while the energy index remained flat.
Consequently, the All-Share Index (ASI) moderated by 31.55 points to 54,892.53 points from 54,924.08 points, and the market capitalisation went down by N18 billion to N29.903 trillion from N29.921 trillion.
A total of 137.6 million shares valued at N3.9 billion exchanged hands in 2,912 deals on the last trading session of the week compared with the 117.9 million shares worth N1.4 billion traded in the preceding session in 2,575 deals, representing an improvement in the trading volume, value and the number of deals by 16.71 per cent, 178.57 per cent, and 13.09 per cent, respectively.
Fidelity Bank closed the session as the most traded equity after it sold 21.5 million units and was trailed by GTCO, which sold 14.9 million units. Neimeth traded 14.0 million shares, UBA exchanged 12.8 million equities, and Transcorp traded 8.9 million stocks.
Investor sentiment was slightly strong yesterday as the market breadth was positive with 13 price gainers and 11 price losers led by AIICO Insurance, which fell by 5.00 per cent to 57 Kobo.
Linkage Assurance depleted by 4.76 per cent to 40 Kobo, Coronation Insurance went down by 4.76 per cent to 40 Kobo, International Breweries depreciated by 2.25 per cent to N4.35, and Transcorp lost 2.19 per cent to trade at N1.34.
On the flip side, NPF Microfinance gained 6.94 per cent to finish at N1.85, Geregu Power appreciated by 6.25 per cent to N323.00, Lasaco Assurance rose by 5.00 per cent to N1.05, Chams grew by 4.17 per cent to 25 Kobo, and Japaul improved by 3.57 per cent to 29 Kobo.
Analysis of the market data indicated losses reported by BUA Cement (1.60 per cent), Nigerian Breweries (0.55 per cent), GTCO (0.25 per cent), and Zenith Bank (0.15 per cent) caused the downfall of the exchange on Friday.
Again, NASD OTC Exchange Valuation Crosses N1 trillion
By Adedapo Adesanya
The market capitalisation of the NASD Over-the-Counter (OTC) Securities Exchange recorded a 5.3 per cent appreciation at the final session for the week, Friday, March 24, to close at N1.01 trillion from N959.06 billion on Thursday.
Business Post reports that this is the second time the value of the NASD OTC exchange would cross the N1 trillion mark.
The first was when Access Bank Plc was admitted to the alternative stock exchange in March 2022 and about a year later, it again crossed the same mark after Purple Real Estate Income Plc joined the platform on Thursday and began trading the next day.
Meanwhile, the NASD Unlisted Securities Index (NSI) grew by 0.5 points or 0.07 per cent yesterday to wrap the session at 730.37 points compared with 729.87 points recorded in the previous session.
The day's single price gainer was Geo-Fluids Plc, which improved its value by 16 Kobo to close at N1.80 per share versus Thursday's closing price of N1.64 per share.
The volume of securities traded by investors depreciated on Friday by 67.3 per cent to 1.7 million units from 5.2 million units, the value of transactions slumped by 87.2 per cent to N3.1 million from N24.3 million, while the number of deals decreased by 78.6 per cent to three deals from the 14 deals carried out in the previous trading day.
Geo-Fluids Plc remained the most traded stock by volume on a year-to-date basis with 462.1 million units valued at N505.0 million, UBN Property Plc stood in second place with 365.8 units valued at N309.5 million, while IGI Plc was in third place with 71.1 million units valued at N5.1 million.
In terms of the most traded stock by value on a year-to-date basis, VFD Group Plc was on top of the chart for exchanging 7.3 million units worth N1.7 billion, followed by Geo-Fluids Plc with 462.1 million units valued at N505.0 million, and UBN Property Plc with 365.8 million units valued at N309.5 million.
Naira Appreciates at Official Market, Loses at Peer-to-Peer, Black Market
By Adedapo Adesanya
It was a mixed bag for the Naira at the foreign exchange (forex) market on Friday as its value closed stronger against the United States Dollar in the Investors and Exporters (I&E) side of the market but was weaker in the Peer-to-Peer (P2P) and the parallel market.
Data showed that the local currency gained 34 Kobo or 0.07 per cent against its American counterpart to trade at N461.33/$1 compared with the previous day's value of N461.67/$1.
It was observed that the Nigerian currency gained weight during the session despite being pressed by FX demand pressure, resulting in the sale of $241.38 million worth of forex at the close of transactions, $161.35 million or 66.8 per cent higher than the $80.03 million recorded in the preceding session.
In the P2P window, the domestic currency lost N1 against the US Dollar to settle at N756/$1, in contrast to the N755/$1 it was sold a day earlier.
In the same vein, the Naira depreciated against the greenback in the black market yesterday by N1 to close at N743/$1 compared with Thursday's closing rate of N742/$1.
However, in the interbank segment, the Nigerian Naira closed flat against the Pound Sterling and the Euro on Friday at N566.08/£1 and N497.72/€1, respectively.
In a related development, the digital currency market was in the red as most of the tokens tracked by Business Post depreciated in price, as the markets reacted to the latest Federal Reserve interest rate hike. The Fed opted to increase rates by 25 basis points (bps) as many had anticipated and signalled one more hike this year.
Bitcoin (BTC) slid by 3.0 per cent to $27,458.80, Ethereum (ETH) dropped 3.8 per cent to $1,745.28, Solana (SOL) lost 6.3 per cent to trade at $20.61, Litecoin (LTC) went down by 2.9 per cent to $92.64, Dogecoin (DOGE) shrank by 2.3 per cent to $0.0748, Cardano (ADA) declined by 2.2 per cent to $0.3586, and Binance Coin (BNB) went down by 1.1 per cent to trade at $323.15, while Ripple (XRP) appreciated by 2.2 per cent to $0.4465, with Binance USD (BUSD) and the US Dollar Tether (USDT) flat at $1.00 apiece.
Latest News on Business Post