Demand for FBN Holdings, GTBank, Access Bank Shares Surges
By Dipo Olowookere
The demand for the stocks of FBN Holdings, GTBank and Access Bank rose last week on the floor of the Nigerian Stock Exchange (NSE).
Business Post that the surge in the shares of FBN Holdings was mainly because of its present value, while for GTBank and Access Bank was due to the interim dividend recommended by the board for the 2020 half-year.
Last week, investors traded 353.1 million equities of these three lenders worth N4.0 billion in 3,095deals, contributing 31.00 per cent and 31.66 per cent to the total equity turnover volume and value respectively.
According to data from the NSE, a total of 1.1 billion shares worth N12.7 billion were transacted last week in 17,109 deals as against the 1.2 billion shares valued at N10.8 billion traded a week earlier in 19,529 deals.
Further analysis showed that financial stocks dominated the activity chart with 870.3 million units worth N7.9 billion traded in 9,427 deals, contributing 76.43 per cent and 61.95 per cent to the total equity turnover volume and value respectively.
Shares in the industrial goods sector followed with 62.7 million units worth N1.2 billion transacted in 1,557 deals, while equities in the ICT industry traded 50.9 million units valued at N2.6 billion in 619 deals.
On the price movement chart, 32 stocks appreciated in price during the week, higher than 23 equities in the previous week, while 31 equities depreciated in price, lower than 38 equities in the previous week, with 100 equities closing flat, lower than 102 equities of the preceding week.
At the close of business last Friday, the All-Share Index (ASI) recorded a week-on-week decline of 0.08 per cent to 25,572.57 points, while the market capitalisation had a week-on-week rise of 0.10 per cent to N13.365 trillion.
All other indices finished lower with the exception of NSE the main board, NSE Pension, NSE insurance, NSE Meri Growth, consumer goods, Lotus II and industrial goods indices, which appreciated by 0.13 per cent, 0.06 per cent, 0.01 per cent, 0.17 per cent, 0.13 per cent, 0.19 per cent and 0.50 per cent respectively while the ASeM index closed flat.
Champion Breweries, Others Champion 0.17% Growth on NGX
By Dipo Olowookere
The key performance indicators of the Nigerian Exchange (NGX) improved by 0.17 per cent on Friday as the shares of Champion Breweries and 11 others gained points.
The positive momentum was sustained yesterday despite a weak investor sentiment caused by sell-offs in Oando, GTCO, Nigerian Breweries and 15 others.
From the analysis of the data from the bourse, the insurance, consumer goods and energy sectors depreciated by 0.71 per cent, 0.56 per cent and 0.46 per cent respectively, while the banking counter expanded by 0.06 per cent, with the industrial goods space closing flat.
At the close of trades, the All-Share Index (ASI) increased by 86.88 points to 51,705.61 points from 51,618.73 points, while the market capitalisation grew by N47 billion to N27.875 points from 27.828 points.
A total of 156.1 million stocks worth N1.8 billion were traded in 4,312 deals yesterday compared with the 223.3 million stocks worth N2.9 billion traded in 4,028 deals on Thursday, implying a decline in the trading volume and value by 99.93 per cent and 35.82 per cent apiece and growth in the number of deals by 7.05 points.
Oando was the most active stock during the session as it traded 19.3 million shares valued at N110.3 million, Linkage Assurance transacted 12.0 million stocks for N6.4 million, Transcorp exchanged 9.1 million equities valued at N11.4 million, Access Holdings sold 10.0 million shares for N85.326 while UBA exchanged 8.9 million shares valued at N66.7 million.
The biggest price gainer was Champion Breweries as it gained 10.00 per cent to sell at N3.74, John Holt appreciated by 8.62 per cent to trade at 63 kobo, May and Baker appreciated by 8.47 per cent to N3.97, International Breweries rose by 5.26 per cent to N6.00, while FBN Holdings grew by 4.46 per cent to N10.55.
The worst-performing stock was Livestock Feeds as it fell by 9.09 per cent to N1.40, Red Star Express lost 8.64 per cent to settle at N2.75, Unity Bank dropped 8.16 per cent to 45 kobo, Courteville depreciated by 6.00 per cent to 47 kobo, while FCMB retreated by 5.71 per cent to N3.30.
19.2% Ease in FX Trades Bolsters Naira by 0.01% at I&E
By Adedapo Adesanya
A 19.2 per cent moderation in the value of foreign exchange (forex) transactions recorded at the Investors and Exporters (I&E) window of the FX market helped the Naira with extra weight to push down the value of the Dollar by 0.01 per cent or 5 kobo on Friday, June 24.
According to data obtained by Business Post from the FMDQ Securities Exchange, the exchange rate of the Naira to the Dollar at the market window was N420.12/$1 in contrast to N420.17/$1 it closed on Thursday.
The value of FX trades at the window was $162.98 million, $38.83 million lower than the $201.81 million achieved in the preceding trading day.
At the Peer-to-Peer (P2P) segment, the local currency further appreciated against the American currency by 0.32 per cent or N2 to trade at N618/$1 compared with the N620/$1 it was traded a day earlier.
But at the interbank window of the market, the Naira depreciated against the British Pound Sterling by N1.96 to trade at N510.02/£1 versus the preceding session's N508.06/£1 and slid by N1.04 against the Euro to close the day at N437.60/€1 compared with N436.56/€1 of the previous day.
Meanwhile, the recovery recorded by TerraClassicUSD (USTC) in the cryptocurrency market on Thursday appeared to be short-lived as it lost 11.5 per cent on Friday to trade at $0.0100.
It was the only digital coin of the 10 tokens tracked by this newspaper to shed weight yesterday as Solana (SOL) posted a 10.3 per cent growth to settle at $42.28.
Ethereum (ETH) went up by 7.4 per cent to sell at $1,236.08, Dogecoin (DOGE) appreciated by 6.2 per cent to trade at $0.0691, Binance Coin (BNB) jumped by 4.3 per cent after a deal with Cristiano Ronaldo to quote at $241.40, Bitcoin (BTC) recorded a 2.7 per cent rise to trade at $21,508.22, Cardano (ADA) jumped by 2.6 per cent to $0.5053, Litecoin (LTC) leapt by 0.6 per cent to $57.02, Ripple (XRP) recorded a 0.07 per cent rise to trade at $0.3718, while the US Dollar Tether (USDT) gained 0.01 per cent to sell for $0.9995.
NASD Exchange Closes Last Day of the Week 0.42% Higher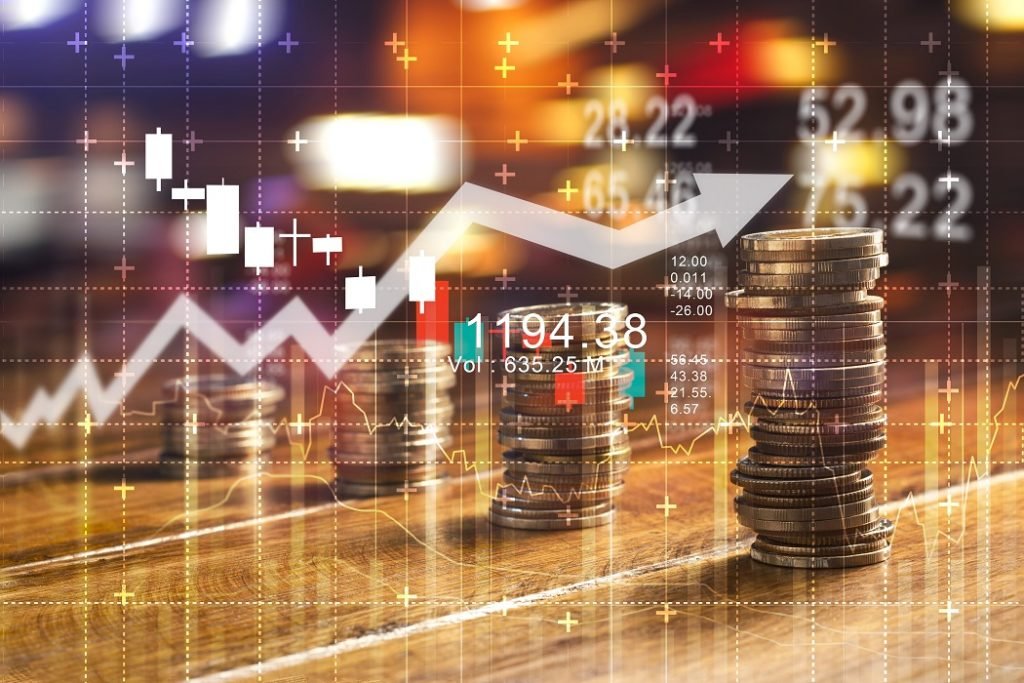 By Adedapo Adesanya
The last trading session of the week on the NASD Over-the-Counter (OTC) Securities Exchange closed on a positive note on Friday by 0.42 per cent.
This was influenced by the gains recorded by Niger Delta Exploration and Production (NDEP) Plc and Central Securities Clearing System (CSCS) Plc.
NDEP grew during the day by N18 or 10 per cent to close at N198.00 per unit compared to the previous day's N180.00 per unit, while CSCS Plc rose by 20 kobo or 1.37 per cent to close at N14.80 per unit as against the N14.60 per unit it was previously sold.
At the end of the day's trading, the NASD Unlisted Securities Index (NSI) gained 3.24 points to settle at 768.27 points compared with the earlier day's 765.03 points.
In the same trend, the bourse's market capitalisation closed at N1.011 trillion as investors expanded the total value of securities on the platform by N4.27 billion. On Thursday, the market capitalisation stood at N1.007 billion.
At the market, the total volume of shares bought and sold by investors increased by 251.7 per cent to 323,519 units from 91,997 units, the total value of transactions appreciated by 53.1 per cent to N8.9 million from N5.8 million, while the total number of trades went down by 15.4 per cent to 11 deals from 13 deals.
AG Mortgage Bank Plc finished the trading week as the most traded stock by volume on a year-to-date basis with the sale of 2.3 billion units worth N1.2 billion, CSCS Plc also retained the second spot with the sale of 674.2 million units valued at N14.1 billion, while Food Concepts Plc was in third place for trading 146.0 million units valued at N126.7 million.
In the same vein, CSCS Plc maintained its position as the most active stock by value on a year-to-date basis with a turnover of 674.2 million units valued at N14.1 billion, VFD Group Plc was in second place with 10.9 million units worth N3.2 billion, while FrieslandCampina WAMCO Nigeria Plc retained the third place with the sale of 9.6 million units valued at N1.2 billion.
Latest News on Business Post