Digital Wealth Managers Threaten Traditional Players' Dominance—BCG Report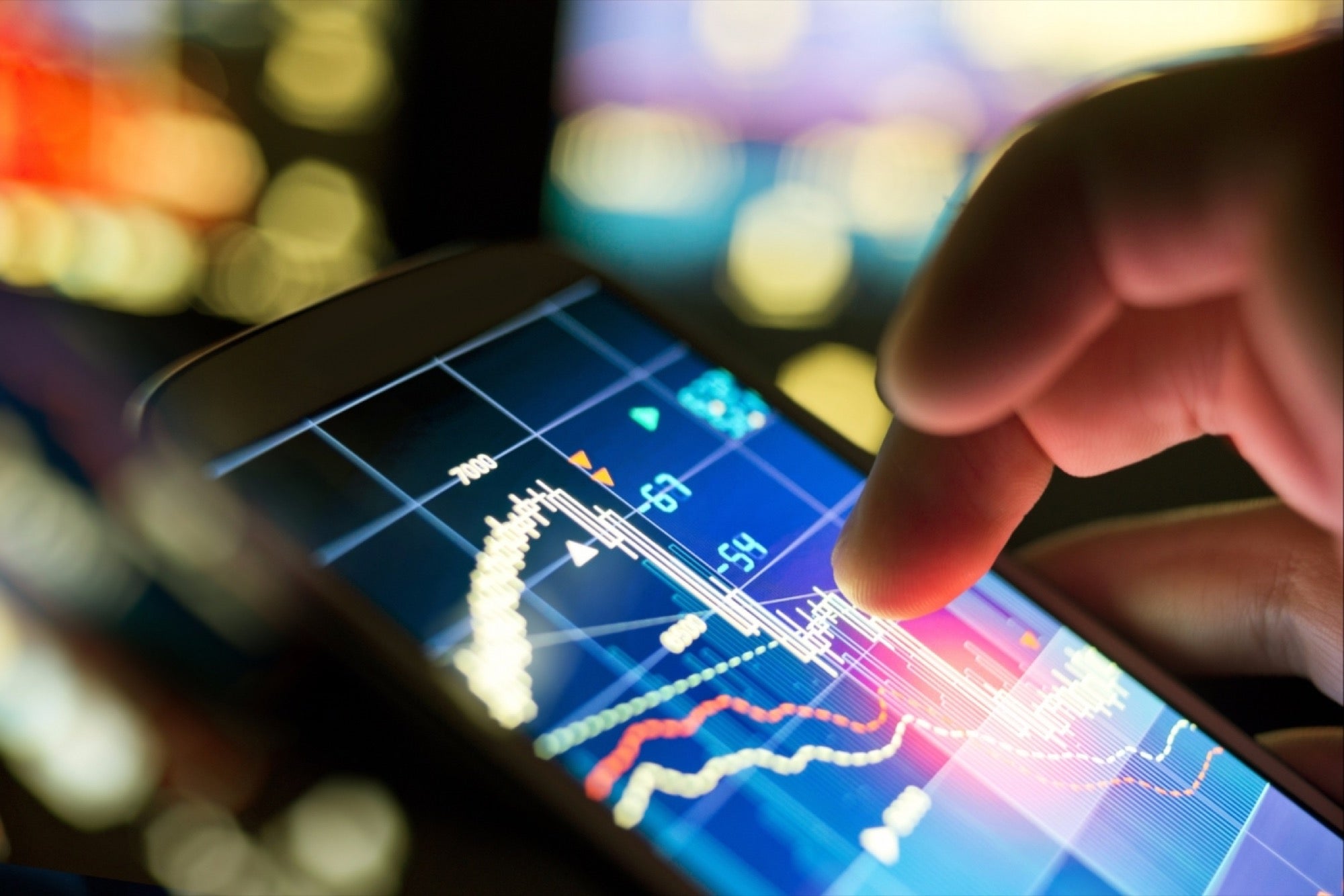 A report by Boston Consulting Group (BCG) has revealed that online platforms offering wealth management services and delivering faster customer growth, cheaper cost structures, and superior innovation, command a significant market premium, threatening the market dominance of traditional players.
According to the study, these digital wealth managers have an edge over their traditional counterparts as they are democratising investment opportunities for a large group of investors, automating operations, providing customizable discretionary mandates at scale, using hybrid models for investment advisory and creating teams that use data for client acquisition and offering exposure to cryptocurrencies.
In the report titled Global Wealth 2022: Standing Still Is Not an Option, it was observed that in 2021, digital wealth managers attracted $14.5 billion in funding, representing 11 per cent of total global investments.
The 22nd edition of the annual report on the global wealth management industry report further disclosed that the Middle East and Africa (ME&A) could see the biggest leap in wealth growth. Buoyed by the region's massive energy holdings, wealth is on track to rise by a CAGR of 5.4 per cent over the next five years.
The report predicts that wealth assets will continue to rise in value in all regions. But Asia-Pacific will maintain the fastest rates of wealth growth, with asset values poised to increase by a compound annual growth rate (CAGR) of 8.4 per cent through 2026. If that rate holds, the region could be home to nearly one-quarter of the world's wealth by 2026.
In North America, wealth growth will be slower than in years past, with an estimated CAGR of 4.7 per cent through 2026, down from a prior five-year average of 9.1 per cent. Likewise, in Western Europe, wealth growth is likely to slow from roughly 4.5 per cent over the past five years to less than 4 per cent annually until 2026.
Global financial wealth reached a record high of $530 trillion in 2021, fuelled by strong equity markets, healthy corporate profits and a surge in demand for real assets.
Findings showed that despite geopolitical and economic destabilizers such as inflation and Russia's invasion of Ukraine, approximately $80 trillion in new wealth is likely to be created over the next five years.
In a notable industry shift, Hong Kong will probably overtake Switzerland in 2023 as the domicile managing the largest amount of private cross-border wealth, ending a run of more than 200 years of Swiss dominance.
"As a new crop of technology-driven investment firms offering dollar-denominated investments to a wider investor group emerge in Nigeria, traditional wealth managers can better leverage evolving trends in private equity, digital wealth and crypto to embrace a digital service model and compete more effectively.
"Sustainable wealth creation is possible and an attractive proposition as shown by the growing number of fintech firms in Nigeria and the increased scale of investments they attract and manage. Nigerian fintech firms raised $800 million in 2021, boosting the valuation of some of these fast-growing start-ups and turning them into unicorns amid local and global economic headwinds.
"Wealth development is resoundingly resilient, and even against the backdrop of geopolitical turmoil the growth rate will remain positive," said Anna Zakrzewski, global leader of BCG's wealth management segment and a co-author of the report. "Although this stability provides a tremendous opportunity for wealth managers, they must make strategic choices to remain competitive. Wealth clients are looking for next-generation offers and next-level service—including net zero, crypto, personalization, and digitization.
"The most important question facing wealth managers today is not which initiatives to prioritize, but how best to implement them," Phillipa Osakwe-Okoye, Principal, BCG Lagos, said.
Net Zero is an Immediate Imperative
Sustainable investing—of which net zero is a key component—is growing three to five times as fast as traditional investments, and by 2026 this asset class could account for 8 per cent to 17 per cent of privately invested wealth, up from 4 per cent to 11 per cent today.
Although people tend to think of net zero as a 2050 goal, the report notes that wealth managers must act immediately to embed sustainable investing across the entire client life cycle.
Crypto: An Untapped Market for Wealth Managers
Non-traditional wealth managers currently manage up to $1 trillion in crypto-related wealth, and the market capitalization for crypto could increase four- to fivefold by 2030. The opportunity for wealth managers is clear: nearly 80 per cent of clients surveyed said that they would consider increasing their crypto holdings if wealth managers offered advisory and education services.
Two-thirds of clients who sourced their crypto investment with third parties said that they did so because they didn't think their wealth managers offered such services. To determine whether crypto is right for their businesses, wealth managers must consider if, when, and how they want to participate.
Personalization as a Driver of Top-Line Growth
On average, wealth managers that excel at customizing offers and interactions see higher rates of client satisfaction and lower rates of churn than others do. While these metrics translate into increased returns on client assets and liabilities, along with annual growth of more than 10 per cent, wealth managers that outperform on personalization are the exception rather than the rule.
Personalization is a complex undertaking that requires introducing new data and analytics, connecting processes across the firm's front, middle, and back offices, and changing ways of working.
In the report, BCG identifies three actions that wealth managers vying to deliver individualized service at scale can take to improve personalization: prioritize capabilities that recur across journeys; design for value and scale; and back good ideas with the right enablers.
The Digital Wealth Management Premium is Real
The valuation multiples of digital wealth management firms are six or seven times as high as those of traditional wealth managers.
Furthermore, private funding in wealth tech has increased, with digital wealth management firms attracting $14.5 billion in funding in 2021 (11 per cent of total global investments). Digital wealth management institutions are delivering faster customer growth, cheaper cost structures, and superior rates of innovation. To protect their future profitability, traditional wealth managers must evolve with the times.
"Traditional wealth managers have known for years that they need to accelerate the pace of their own digitization," said BCG's Zakrzewski. "Now they have an additional incentive to emulate the practices of these digital leaders as they look for ways to secure future growth and increase their value to clients."
BUA Cement, Nigerian Breweries, Others Drive Stock Market's 0.06% Loss
By Dipo Olowookere
The Nigerian Exchange (NGX) Limited recorded a 0.06 per cent loss on Friday as a result of the selling pressure on some blue-chip stocks at the bourse.
It was observed that the decline was mainly driven by the poor performances of financial and industrial goods shares during the trading session.
Data obtained by Business Post showed that the insurance space lost 1.01 per cent, the industrial goods counter depreciated by 0.66 per cent, the banking sector declined by 0.25 per cent, and the consumer goods category shed 0.21 per cent, while the energy index remained flat.
Consequently, the All-Share Index (ASI) moderated by 31.55 points to 54,892.53 points from 54,924.08 points, and the market capitalisation went down by N18 billion to N29.903 trillion from N29.921 trillion.
A total of 137.6 million shares valued at N3.9 billion exchanged hands in 2,912 deals on the last trading session of the week compared with the 117.9 million shares worth N1.4 billion traded in the preceding session in 2,575 deals, representing an improvement in the trading volume, value and the number of deals by 16.71 per cent, 178.57 per cent, and 13.09 per cent, respectively.
Fidelity Bank closed the session as the most traded equity after it sold 21.5 million units and was trailed by GTCO, which sold 14.9 million units. Neimeth traded 14.0 million shares, UBA exchanged 12.8 million equities, and Transcorp traded 8.9 million stocks.
Investor sentiment was slightly strong yesterday as the market breadth was positive with 13 price gainers and 11 price losers led by AIICO Insurance, which fell by 5.00 per cent to 57 Kobo.
Linkage Assurance depleted by 4.76 per cent to 40 Kobo, Coronation Insurance went down by 4.76 per cent to 40 Kobo, International Breweries depreciated by 2.25 per cent to N4.35, and Transcorp lost 2.19 per cent to trade at N1.34.
On the flip side, NPF Microfinance gained 6.94 per cent to finish at N1.85, Geregu Power appreciated by 6.25 per cent to N323.00, Lasaco Assurance rose by 5.00 per cent to N1.05, Chams grew by 4.17 per cent to 25 Kobo, and Japaul improved by 3.57 per cent to 29 Kobo.
Analysis of the market data indicated losses reported by BUA Cement (1.60 per cent), Nigerian Breweries (0.55 per cent), GTCO (0.25 per cent), and Zenith Bank (0.15 per cent) caused the downfall of the exchange on Friday.
Again, NASD OTC Exchange Valuation Crosses N1 trillion
By Adedapo Adesanya
The market capitalisation of the NASD Over-the-Counter (OTC) Securities Exchange recorded a 5.3 per cent appreciation at the final session for the week, Friday, March 24, to close at N1.01 trillion from N959.06 billion on Thursday.
Business Post reports that this is the second time the value of the NASD OTC exchange would cross the N1 trillion mark.
The first was when Access Bank Plc was admitted to the alternative stock exchange in March 2022 and about a year later, it again crossed the same mark after Purple Real Estate Income Plc joined the platform on Thursday and began trading the next day.
Meanwhile, the NASD Unlisted Securities Index (NSI) grew by 0.5 points or 0.07 per cent yesterday to wrap the session at 730.37 points compared with 729.87 points recorded in the previous session.
The day's single price gainer was Geo-Fluids Plc, which improved its value by 16 Kobo to close at N1.80 per share versus Thursday's closing price of N1.64 per share.
The volume of securities traded by investors depreciated on Friday by 67.3 per cent to 1.7 million units from 5.2 million units, the value of transactions slumped by 87.2 per cent to N3.1 million from N24.3 million, while the number of deals decreased by 78.6 per cent to three deals from the 14 deals carried out in the previous trading day.
Geo-Fluids Plc remained the most traded stock by volume on a year-to-date basis with 462.1 million units valued at N505.0 million, UBN Property Plc stood in second place with 365.8 units valued at N309.5 million, while IGI Plc was in third place with 71.1 million units valued at N5.1 million.
In terms of the most traded stock by value on a year-to-date basis, VFD Group Plc was on top of the chart for exchanging 7.3 million units worth N1.7 billion, followed by Geo-Fluids Plc with 462.1 million units valued at N505.0 million, and UBN Property Plc with 365.8 million units valued at N309.5 million.
Naira Appreciates at Official Market, Loses at Peer-to-Peer, Black Market
By Adedapo Adesanya
It was a mixed bag for the Naira at the foreign exchange (forex) market on Friday as its value closed stronger against the United States Dollar in the Investors and Exporters (I&E) side of the market but was weaker in the Peer-to-Peer (P2P) and the parallel market.
Data showed that the local currency gained 34 Kobo or 0.07 per cent against its American counterpart to trade at N461.33/$1 compared with the previous day's value of N461.67/$1.
It was observed that the Nigerian currency gained weight during the session despite being pressed by FX demand pressure, resulting in the sale of $241.38 million worth of forex at the close of transactions, $161.35 million or 66.8 per cent higher than the $80.03 million recorded in the preceding session.
In the P2P window, the domestic currency lost N1 against the US Dollar to settle at N756/$1, in contrast to the N755/$1 it was sold a day earlier.
In the same vein, the Naira depreciated against the greenback in the black market yesterday by N1 to close at N743/$1 compared with Thursday's closing rate of N742/$1.
However, in the interbank segment, the Nigerian Naira closed flat against the Pound Sterling and the Euro on Friday at N566.08/£1 and N497.72/€1, respectively.
In a related development, the digital currency market was in the red as most of the tokens tracked by Business Post depreciated in price, as the markets reacted to the latest Federal Reserve interest rate hike. The Fed opted to increase rates by 25 basis points (bps) as many had anticipated and signalled one more hike this year.
Bitcoin (BTC) slid by 3.0 per cent to $27,458.80, Ethereum (ETH) dropped 3.8 per cent to $1,745.28, Solana (SOL) lost 6.3 per cent to trade at $20.61, Litecoin (LTC) went down by 2.9 per cent to $92.64, Dogecoin (DOGE) shrank by 2.3 per cent to $0.0748, Cardano (ADA) declined by 2.2 per cent to $0.3586, and Binance Coin (BNB) went down by 1.1 per cent to trade at $323.15, while Ripple (XRP) appreciated by 2.2 per cent to $0.4465, with Binance USD (BUSD) and the US Dollar Tether (USDT) flat at $1.00 apiece.
Latest News on Business Post