Effective Internal Controls Vital to Investor Protection—SEC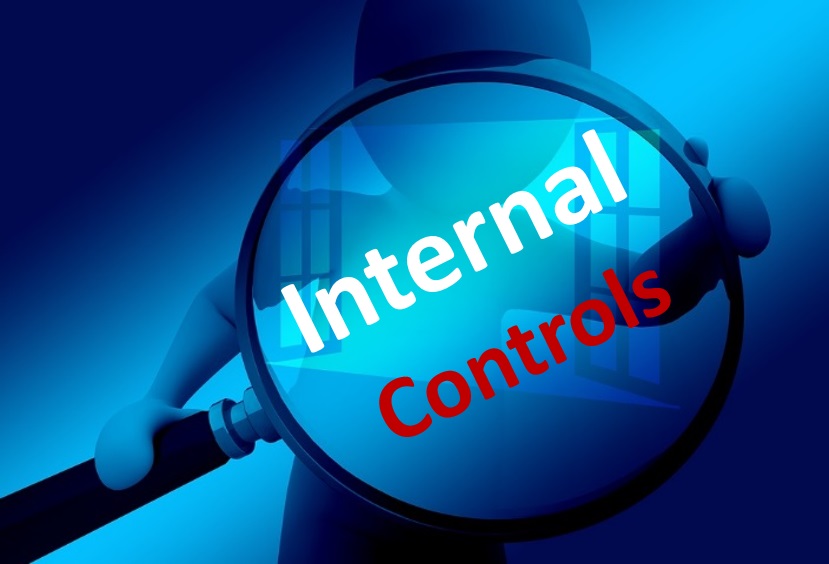 By Aduragbemi Omiyale
The Executive Commissioner for Legal and Enforcement at the Securities and Exchange Commission (SEC), Mr Reginald Karawusa, has stressed that effective internal controls over financial reporting are very vital to ensure companies provide investors with accurate financial statements, which will, in turn, boost investor protection and confidence.
Speaking at a workshop on Internal Controls over Financial Reporting, an implementation of Section -60-63 of the Investment and Securities Act 2007, organised by the SEC in collaboration with the Nigeria Capital Market Institute in Lagos on Monday, Mr Karawusa stated that with the plethora of Ponzi schemes plaguing the nation, accurate financial statements are essential for the vitality of financial markets and by extension the economy.
"Once investors no longer have confidence in the accuracy and completeness of companies' financial statements and other disclosures, they will naturally be unwilling to invest, and the financial markets will certainly suffer as is currently experiencing in our country," he said.
The Executive Commissioner noted that following the approval of the framework, it became apparent that its implementation would require extensive improvements in the internal processes of some reporting entities leading to additional responsibilities placed on certain key persons within the entities.
He added that it was decided that efforts would be made to engage with companies and sensitize identified role holders on their responsibilities under the framework.
"As you may recall, the outbreak of accounting scandals in the 1990s and corporate frauds of the early 2000s highlighted the need for the development of a coherent framework of systems of control and policies to identify, measure, mitigate and disclose risks," he stated.
According to him, "Securities regulators in a number of jurisdictions acted in lockstep with the United States by introducing requirements that would strengthen controls within companies and enhance the quality of financial reports issued by such companies.
"In line with this global effort, the Federal Government provided under Section 61(1) of the Investment and Securities Act 2007 that a public company shall establish a system of internal controls over its financial reporting and security of its assets, and it shall be the responsibility of the board of directors to ensure the integrity of the company's financial controls and reporting.
"The International Organization of Securities Regulators (IOSCO) has noted that Internal Controls are intended to ensure the fulfilment of corporate goals. They also ensure an efficient deployment of corporate resources and assets, avoiding and mitigating operational deviations that could affect business continuity and the achievement of the company's goals.
"Some of such boards lacked effective risk and audit committees, where members ought to have challenged management's approach to risk. These officers neither have the means to ensure that board decisions and policies were effectively put in place, let alone to scrutinize decisions collectively taken," Mr Karawusa said.
He disclosed that in response particularly to corporate scandals of the 1990s/early 2000s, the United States passed the Sarbanes-Oxley Act of 2002, which introduced significant auditing and financial regulations for public companies as safeguards to protect shareholders, employees and other stakeholders from accounting errors and fraudulent financial practices.
In his remarks, the Managing Director of NCMI, Mr Emomotimi Agama, said that the starting point to evaluate the sufficiency of an ICFR program should be with a financial statement risk assessment.
"The risk assessment, which includes specific financial reporting objectives and identification of risks to achieving those objectives, answers these fundamental questions: Which controls are necessary to address the company's risks? How many controls does the company need? What is just enough for the company's ICFR program?
"A risk assessment that integrates the right people, processes, tools, and techniques serves to identify the relevant risks of material misstatement (ROMMs). The risk assessment also includes the selection of controls and the evaluation of the design of the control; it's through the risk assessment process that a company can report with confidence the number and types of controls necessary to have an effective ICFR system," Mr Agama stated.
He said the management's focus on ICFR should start with determining whether the company's risk assessment process is sufficient to identify and assess the risks to reliable financial reporting, including changes in those risks.
Mr Agama listed proactive steps management can consider, including Refreshing the risk assessment program to incorporate the right people, processes, and technologies to unlock the hidden value. Integrating data analytics and visualization to improve the quality of the data analysed to support robust risk identification and report results succinctly to key stakeholders. This, in turn, can rationalize the risks of material misstatement to a level of granularity to focus on what could truly be a material misstatement.
"In all of this, Education is essential, and the essence of this program is to provide that education to help companies comply with Sec 60-63 of the ISA 2007," he added.
NDEP, Geo-Fluids Lift OTC Bourse by 0.06%
By Adedapo Adesanya
The NASD Over-the-counter (OTC) Securities Exchange recorded a 0.06 per cent appreciation on Tuesday, January 31, spurred by higher buying interests.
In the session, the bourse, which admits unlisted securities, saw improvement in the prices of Niger Delta Exploration and Production (NDEP) Plc and Geo Fluids Plc.
NDEP Plc gained N13.00 yesterday to sell at N200.00 per unit versus Monday's closing price of N187.00 per unit, while Geo-Fluids grew by 6 Kobo to settle at N1.04 per share compared with the previous day's 98 Kobo per share.
The gains reported by the duo reined in on the N1.07 loss posted by FrieslandCampina Wamco Nigeria Plc, as it closed at N65.00 per unit, in contrast to the preceding session's N66.07 per unit.
As a result, the market capitalisation of the OTC bourse appreciated yesterday by N520 million to N932.15 billion from N931.63 billion, and the NASD Unlisted Securities Index (NSI) swelled by 0.40 points to 709.39 points from the 708.99 points reported on Monday.
Tuesday's market data revealed that there was a jump in units of securities exchanged as investors bought 20.4 million units of stocks which is 531.2 per cent higher than the 3.2 million units traded previously.
However, the value of securities traded amounted to N29.5 million, 15.3 per cent lower than the N4.9 million achieved a day earlier, as the number of deals went down by 17.7 per cent to 14 deals from 17 deals.
Geo-Fluids Plc remained the most traded stock by volume on a year-to-date basis for selling 321.2 million units worth N317.2 million, UBN Property Plc stood in second place with 35.7 million units valued at N25.7 million, while FrieslandCampina Wamco Nigeria Plc was in third place with 2.0 million units valued at N133.0 million.
Also, Geo-Fluids Plc was the most traded stock by value on a year-to-date basis with a turnover of 321.2 million units valued at N317.2 million, VFD Group slid to second with 561,810 units sold for N137.0 million, while FrieslandCampina Wamco Group Plc was in third place with 2.0 units valued at N133.0 million.
Tinubu Lambasts Buhari Over Fall in Naira Value at Forex Market
By Aduragbemi Omiyale
The presidential candidate of the ruling All Progressives Congress (APC) in the February 25, 2023, election, Mr Bola Tinubu, has again criticised President Muhammadu Buhari for weakening the Naira in the foreign exchange (FX) market.
Speaking on Tuesday in Cross River State for his campaign, the former Governor of Lagos State said Mr Buhari's administration had bastardised the Naira's value from N200 to a Dollar he met the rate in 2015 to nearly N800/$1 at the moment in the parallel market.
"They (the government of Mr Buhari) moved the exchange rate from N200 to N800 (in the black market).
"If they had repaired it, if they have arrested this, we won't be where we are today. We will have been greater.
"They don't know the way, they don't know how to think, they don't know how to do [it]," Mr Tinubu, who clinched the party's ticket for the exercise, said.
This is not the first time the seasoned politician has slammed President Buhari openly.
Recall that a few days before the APC presidential primary in Abuja, he claimed to have helped Mr Buhari chase the opposition Peoples Democratic Party (PDP) from Aso Rock in 2015 after past attempts without success.
He said this in Abeokuta, Ogun State, where he also returned to some days ago to accuse the government of working to frustrate his success at the polls later this month through anti-people policies.
"We will use our PVCs to take over government from them. If they like, let them create a fuel crisis; even if they say there is no fuel, we will trek to vote.
"They are full of mischief, they could say there is no fuel. They have been scheming to create a fuel crisis but forget about it. Relax, I, Asiwaju, have told you that the issue of fuel supply will be permanently addressed," he said at the campaign rally.
"Whoever wants to eat the honey embedded in a mountain won't worry about the axe. Is that not so? And if you want to eat palm kernel, you would bring a stone and use it to break it; then the kernel will come out. It's not easy to…
"Let them increase the price of fuel, let them continue to hoard fuel, only them know where they have hoarded fuel, they hoarded money, they hoarded naira; we will go and vote, and we will win even if they changed the ink on Naira notes. Whatever their plans, it will come to nought," he said.
MTN, NGX Partnership Has Attracted Younger Investors to Capital Market—Popoola
By Aduragbemi Omiyale
The chief executive of the Nigerian Exchange (NGX) Limited, Mr Temi Popoola, has described the deal signed between the bourse and MTN Nigeria in 2022 as a game-changer, saying it has successfully attracted younger investors to the capital market.
Recall that in February 2022, both parties sealed a partnership aimed at using technology to offer financial securities to retail investors who had stayed away from the capital market.
The two-year deal was sealed to promote financial literacy further and enhance retail participation in the Nigerian capital market. It was made to develop capital market solutions collaboratively, leverage technology to support data dissemination and technology-as-a-service, promote capacity development and eliminate barriers to retail participation in the capital market.
Yesterday, to mark the first anniversary of the collaboration, the chief executive of MTN Group, the parent firm of MTN Nigeria, Mr Ralph Mupita, was hosted to a closing gong ceremony.
At the event, he said within a year of signing the MOU, a lot has been achieved due to the hard work invested on both sides in forging and sustaining a productive partnership:
"At MTN, we believe we have a responsibility to ensure that our customers not only stay connected but can access increasing value and better services through our network, deepening their participation in the digital economy.
"Our collaboration with NGX gave us the opportunity to empower our customer base with the tools and knowledge to engage effectively with the capital market and meet their financial and investment objectives.
"For this, NGX deserves to be commended for democratising access to financial securities and thereby empowering more Nigerians," he stated.
Also, the chief executive of MTN Nigeria, Mr Karl Toriola, said, "We will continue to identify other areas of cooperation with NGX, and we look forward to a continued mutually beneficial partnership that will contribute to the inclusive growth of the Nigerian economy."
On his part, Mr Popoola commended MTN for its unwavering efforts in advancing Nigeria's technology landscape through substantial investments in infrastructure and digital transformation.
"We are proud to acknowledge the advancements made through the successful public offering in 2021 and the MoU signed last year. These initiatives have successfully attracted a notable portion of the younger generation to the capital market, aligning with our goal to increase retail participation.
"I would also like to specially acknowledge the efforts of the financial advisers on the landmark offering led by Chapel Hill Denham.
"We are optimistic about the prospects of a mutually beneficial partnership with MTN that will reinforce the Nigerian economy and foster sustainable growth for the African continent," he stated.
Latest News on Business Post