Effective Trading Tips That Will Help You Survive In A Volatile Market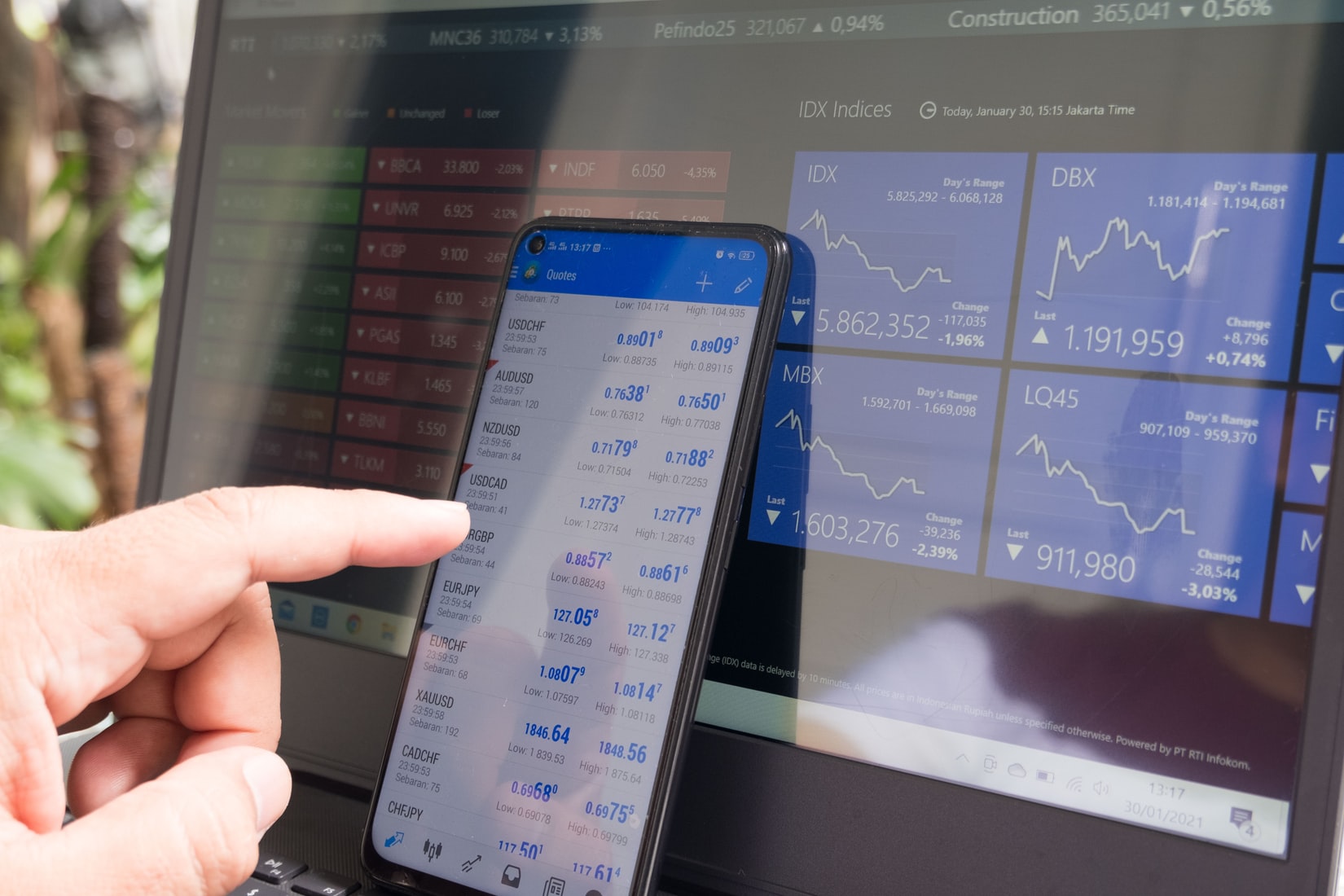 The world of trading is quite exciting and dynamic. Many traders can relate to the adrenaline rush they get from the thrill of staking high amounts of capital in adventurous trades and the overwhelming joy that permeates their entire being when such trades come back successful with heavy profits. 
Trading is also very risky. This is because the trading market can also be very volatile. As a result of this one has to be on his toes if he wants to successfully trade and survive the trading market. To help you do this are a couple of trading tips that are quite effective. They include:
One of the most effective tips that would help you successfully trade and survive in such a volatile market as this is that you should not stop learning.
No matter how much you know about trading, no matter how good you have become or how deep you have gone in your study about the rudiments of your profession if you are going to survive the turbulent waters of today's trading world you need to maintain the heart posture of a student.
This is because the market is so volatile right now and the methods to combat challenges and make a profit are so dynamic hence you need to constantly study to be on top of the market's volatility and develop strategies that would help you overcome challenges.
One of the best ways to ensure you continue to learn new strategies is by registering for a trading class and taking this tutorial is highly beneficial given the fact that you can do all your learning online and at your own pace.  This would ensure that you can learn effectively without disruption to your normal schedule.
This doesn't even sound like a tip because it seems like the most obvious thing that every trader should know to do but at this point, it is worth reiterating. For you to succeed and survive in such a volatile trading market as this, you need to be extremely vigilant.
The importance of being vigilant as a trader cannot be overemphasized. The market is described as volatile for a reason. Predictions can go so haywire and cause traders to scatter at any time. Trading instruments can go from bullish to bearish in a matter of minutes and seconds. The market is so dynamic in its operations that a brief period of negligence can cost you your profit and many times even your capital.
For these reasons you always have to keep your ear on the ground. You need to constantly be in touch with your broker and keep an active eye on your trades until they are all done. While doing these ensure you also look out for what experts are saying and monitor even the smallest fluctuations. These would ensure you do not miss anything and that you are in a good position to act profitably.
Do Not Trade-In Isolation
One of the best tips you can receive that would enable you to survive in a volatile trading market is that you should not trade alone, rather you should trade with others.
No matter how good and successful you are as a trader, it is advisable for you to not handle your trades all on your own. There is a greater level of security and precision available to you when you find yourself in the company of other traders than what would have been afforded to you if you were alone.
Trading within a community gives you access to tips that you may not have gotten on your own and give you a broader perspective of where the market is headed.
Not only that, surrounding yourself with fellow traders would give you more motivation and confidence to make some certain trades and there is no doubt that you would learn a couple of new things that you may never have known before. All these would make you a better trader and help you survive a volatile trading market.
The world of trading is not a walk in the park, it is a very risky and serious business. Investments worth millions of dollars easily get lost daily, due to tiny mistakes or lapses in judgment.
Surviving the volatile trading market is not an easy task. However, it is also not impossible to do. If you never stop learning new strategies and methods of trading and you are constantly in a state of vigilance whilst surrounding yourself with several fellow passionate traders, then you are going to successfully navigate through the treacherous waters of the trading market.
NGX Lists 29.4 billion GT HoldCo Shares at N28.55 Each
By Dipo Olowookere
The Nigerian Exchange (NGX) Limited has finally listed 29,431,179,224 ordinary shares of Guaranty Trust Holding Company (GT HoldCo) Plc on its trading platform.
The stocks were admitted on the exchange on Thursday, June 24, 2021, after the delisting of the entire GTBank equities on the same platform.
Business Post reports that the shares were listed today at a unit price of N28.55.
Last Friday, the stock exchange placed trading in the equities of GTBank on full suspension ahead of their delisting to allow the introduction of GT HoldCo shares.
Today, the GTBank shares were removed from the exchange, a total of 29,431,179,224 and were replaced with 29,431,179,224 units of GT HoldCo.
Confirming this development, the NGX in a circular said, "We refer to our market bulletin with reference number NGX REG/LRD/MB16/21/06/18 dated June 18, 2021, wherein the market was notified that trading in the shares of Guaranty Trust Bank Plc (GTB) was placed on full suspension effective Friday, June 18, 2021, in preparation for the delisting of GTB and listing of the Holding Company, Guaranty Trust Holding Company Plc (GT HoldCo).
"The market is hereby notified that the entire 29,431,179,224 issued shares of GTB were delisted from the daily official list of the NGX today, June 24, 2021, while GT Holdco's entire issued share capital of 29,431,179,224 ordinary shares of 50 kobo each were also today, June 24, 2021, listed on the daily official list of NGX at N28.55 per share.
"The delisting of GTB and listing of GT HoldCo on NGX is pursuant to the Scheme of Arrangement between Guaranty Trust Bank Plc and the holders of its fully paid ordinary shares of 50 kobo each as approved by the Securities and Exchange Commission (SEC) and sanctioned by the court."
GTBank restructured its business to allow it to offer more services and improve the earnings and value of the company. This led to the change to a financial HoldCo, with GTBank becoming a private company and will operate as a banking institution.
Other subsidiaries were created to offer services in financial technology (fintech), insurance, asset management and other sectors.
June 2021 Allocation to FG, States, LGs Drops to N605.96bn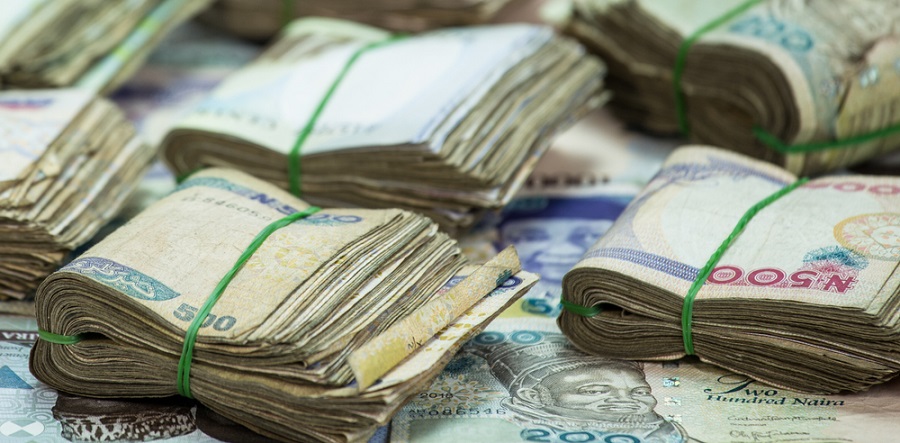 By Adedapo Adesanya
The federal government, the 36 states of the federation and the 774 local government areas shared the sum of N605.96 billion from the revenue generated in May 2021.
This was disclosed by the Federation Accounts Allocation Committee (FAAC) in a communique released on Thursday after its meeting held via virtual conferencing.
Business Post reports that the amount shared by the three tiers of government for the June 2021 allocation was lower than the N616.9 billion disbursed last month.
Giving a breakdown of the disbursement, the committee explained that from the inclusive cost of collection to Nigeria Customs Service (NCS), Department of Petroleum Resources (DPR) and Federal Inland Revenue Service (FIRS), the federal government received N242.1 billion, the states received N194.2 billion, while the local government councils got N143.7 billion.
The nine oil-producing states of Delta, Akwa-Ibom, Bayelsa, Rivers, Edo, Ondo, Imo, Abia and Lagos all received N26.9 billion as a 13 per cent derivation of mineral revenue.
The communique issued by the FAAC at the end of the meeting indicated that the gross revenue available from the Value Added Tax (VAT) for May 2021 was N181.1 billion as against N176.7 billion achieved in the preceding month of April 2021. This resulted in an increase of N4.368 billion.
The distribution is as follows; federal government got N25.3 billion, the states received N84.2 billion and local government councils received N58.9 billion.
The distributed statutory revenue of N428.198 billion received for the month was lower than the N497.385 billion received for the previous month by N69.197 billion, from which the federal government received N175.5 billion, states got N89.0 billion, while the LGs got N69.6 billion, and the 13 per cent mineral derivation handed to the nine oil states amounted to N24.666 billion.
The communique also revealed that Companies Income Tax (CIT), and Oil and Gas Royalties, Import and Excise Duty decreased in the month, meaning only VAT increased in the month under review, although marginally.
The communique, however, disclosed that total revenue distributable for the current month inclusive of gross statutory revenue of N357.9 billion, VAT of N168.4 billion, solid mineral revenue of N7.9 billion, exchange gain of N1.7 billion and augmentation from oil and non-oil revenue of N50 billion and N20 billion respectively brought the total distributable revenue to N605.958 billion.
National LPG Takes Sensitization to 12 States
By Adedapo Adesanya
The National Liquefied Gas Petroleum (LGP) sensitization and awareness campaign to reduce gas flare has kickstarted in 12 states across the country.
Speaking at a two-day sensitization and awareness campaign held in Abuja, Mr Dayo Adeshina, the programme manager National LPG expansion implementation plan (NLEIP), said the exercise was the commitment of the climate change initiative to reduce emission by 20 per cent.
He said the National LPG pilot programme, which will start after the sensitization, is to begin in Enugu and Ebonyi States for South-East then to the South-South States of Delta and Bayelsa and in the South West – Lagos and Ogun.
In the North West are Sokoto and Katsina States; the North East batch will be done in Bauchi and Gombe States while in the North Central, it will kick off in Niger and the Federal Capital Territory (FCT).
He said, "The sensitization awareness campaign is targeted at 12 pilot states, two in each geo-political zone. During the campaign, we will highlight the importance of the LGP to the government and the people.
"Every year almost nine hundred thousand people are affected by the effects of kerosine and charcoal which leads to malaria, the government plan is to display the energy mixture which currently stands at 65 per cent, kerosine 30 per cent, LPG 5 per cent.
"LPG would ensure accessibility, acceptability and affordability."
Mr Adeshina said to drive the exercise well, an inter-ministerial committee on LPG was constituted and is being headed by the Vice President, Mr Yemi Osinbajo, adding that the composition of the committee shows the commitment of the federal government to the expansion and implementation of LPG in Nigeria.
"So, to make it available, some of the policy directives were worked on and past in 2017, the government will remove necessary bottlenecks," he said.
LPG is a fossil fuel closely linked to oil. As a fuel, it is used for cooking, lighting, and central heating. It is a clean-burning, non-poisonous, dependable and high-performance fuel stored and transported in containers as a liquid, but is generally drawn out and used as gas.
LPG has a very wide variety of uses, mainly used across many different markets – agricultural, recreation, hospitality, calefaction, construction, sailing and fishing sectors – as an efficient fuel.
Latest News on Business Post