Effective Trading Tips That Will Help You Survive In A Volatile Market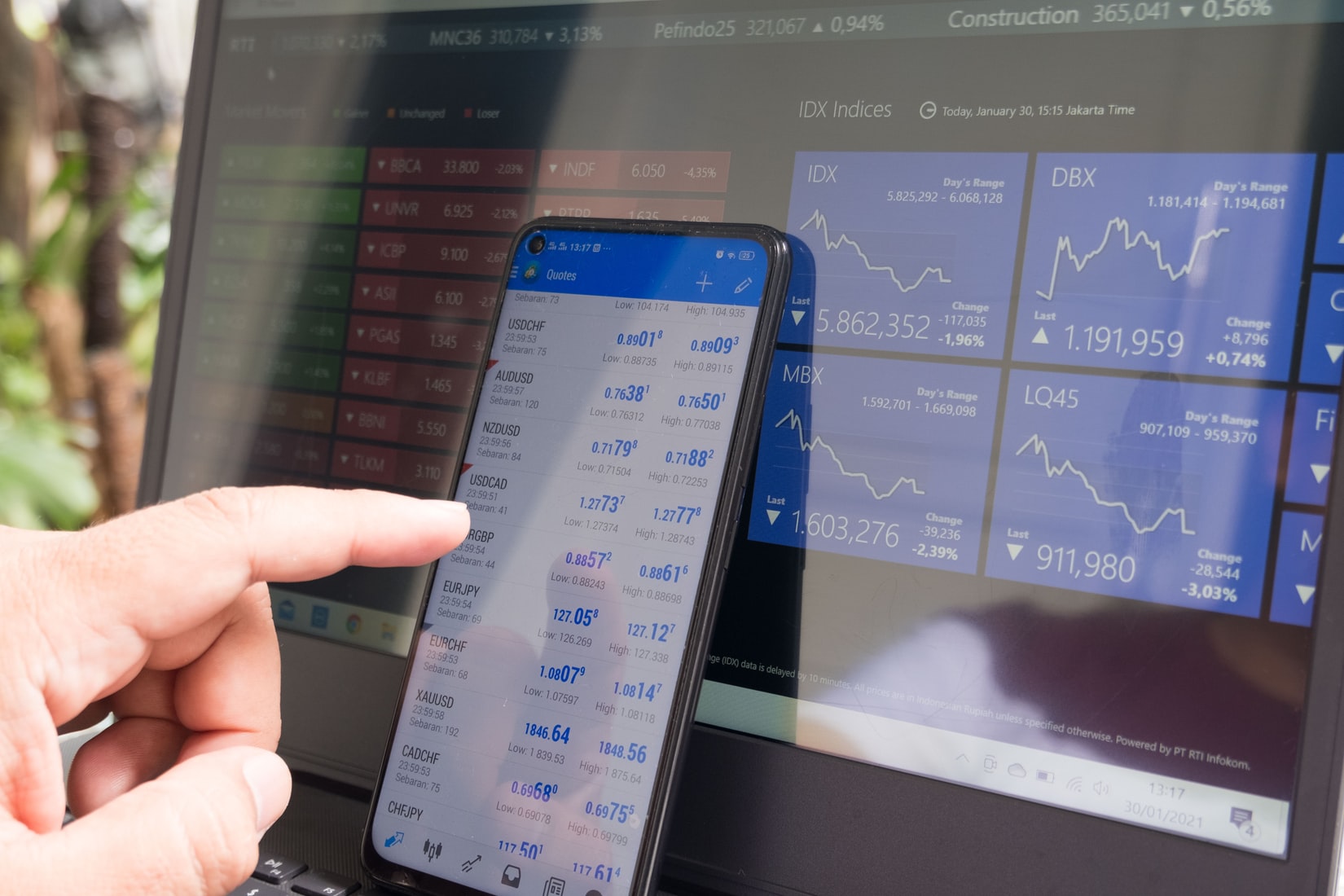 The world of trading is quite exciting and dynamic. Many traders can relate to the adrenaline rush they get from the thrill of staking high amounts of capital in adventurous trades and the overwhelming joy that permeates their entire being when such trades come back successful with heavy profits. 
Trading is also very risky. This is because the trading market can also be very volatile. As a result of this one has to be on his toes if he wants to successfully trade and survive the trading market. To help you do this are a couple of trading tips that are quite effective. They include:
One of the most effective tips that would help you successfully trade and survive in such a volatile market as this is that you should not stop learning.
No matter how much you know about trading, no matter how good you have become or how deep you have gone in your study about the rudiments of your profession if you are going to survive the turbulent waters of today's trading world you need to maintain the heart posture of a student.
This is because the market is so volatile right now and the methods to combat challenges and make a profit are so dynamic hence you need to constantly study to be on top of the market's volatility and develop strategies that would help you overcome challenges.
One of the best ways to ensure you continue to learn new strategies is by registering for a trading class and taking this tutorial is highly beneficial given the fact that you can do all your learning online and at your own pace.  This would ensure that you can learn effectively without disruption to your normal schedule.
This doesn't even sound like a tip because it seems like the most obvious thing that every trader should know to do but at this point, it is worth reiterating. For you to succeed and survive in such a volatile trading market as this, you need to be extremely vigilant.
The importance of being vigilant as a trader cannot be overemphasized. The market is described as volatile for a reason. Predictions can go so haywire and cause traders to scatter at any time. Trading instruments can go from bullish to bearish in a matter of minutes and seconds. The market is so dynamic in its operations that a brief period of negligence can cost you your profit and many times even your capital.
For these reasons you always have to keep your ear on the ground. You need to constantly be in touch with your broker and keep an active eye on your trades until they are all done. While doing these ensure you also look out for what experts are saying and monitor even the smallest fluctuations. These would ensure you do not miss anything and that you are in a good position to act profitably.
Do Not Trade-In Isolation
One of the best tips you can receive that would enable you to survive in a volatile trading market is that you should not trade alone, rather you should trade with others.
No matter how good and successful you are as a trader, it is advisable for you to not handle your trades all on your own. There is a greater level of security and precision available to you when you find yourself in the company of other traders than what would have been afforded to you if you were alone.
Trading within a community gives you access to tips that you may not have gotten on your own and give you a broader perspective of where the market is headed.
Not only that, surrounding yourself with fellow traders would give you more motivation and confidence to make some certain trades and there is no doubt that you would learn a couple of new things that you may never have known before. All these would make you a better trader and help you survive a volatile trading market.
The world of trading is not a walk in the park, it is a very risky and serious business. Investments worth millions of dollars easily get lost daily, due to tiny mistakes or lapses in judgment.
Surviving the volatile trading market is not an easy task. However, it is also not impossible to do. If you never stop learning new strategies and methods of trading and you are constantly in a state of vigilance whilst surrounding yourself with several fellow passionate traders, then you are going to successfully navigate through the treacherous waters of the trading market.
Saudi Additional Cut Lifts Brent, WTI Crude Prices
By Adedapo Adesanya
Oil prices rose on Monday after the world's top exporter, Saudi Arabia, pledged to cut production by a further 1 million barrels per day from July.
Consequently, Brent crude futures traded higher by 58 cents at $76.71 a barrel, as the US West Texas Intermediate (WTI) crude futures gained 41 cents to quote at $72.15 per barrel.
The Saudi energy ministry said the kingdom's output would drop to 9 million barrels per day in July from about 10 million barrels per day in May.
The voluntary cut, Saudi Arabia's biggest in years, is on top of a broader deal by the Organisation of the Petroleum Exporting Countries (OPEC) and allies, including Russia, to limit supply into 2024 as OPEC+ seeks to boost dropping oil prices.
OPEC+ has in place cuts of 3.66 million barrels per day, amounting to 3.6 per cent of global demand, including 2 million barrels per day agreed last year and voluntary cuts of 1.66 million barrels per day agreed in April.
At Sunday's meeting, OPEC+ said it would extend them until 2024.
Many of the OPEC+ reductions will have little real impact as lower targets for Russia, Nigeria, and Angola bring them into line with their actual production levels.
In contrast, the United Arab Emirates (UAE) was allowed to raise output targets by 200,000 barrels per day to 3.22 million barrels per day to reflect its larger production capacity.
Reactions have since trailed the move, with Mr Fatih Birol, head of the International Energy Agency (IEA), saying that the chance of higher oil prices had increased sharply after the new OPEC+ deal.
Expectations were already that there would be an imbalance in the oil market in the second half of the year; now the supply-demand gap will worsen, Mr Birol said.
Goldman Sachs analysts said the output deal was "moderately bullish" for oil markets and could boost December 2023 Brent prices by between $1 and $6 a barrel, depending on how long Saudi Arabia maintains output at 9 million barrels per day.
ING left its price forecasts unchanged for now and still expects ICE Brent to be average $96 a barrel over the second half of this year.
Analysts also said Sunday's OPEC+ decision sent a clear signal the group was willing to support prices and attempt to thwart speculators, including short sellers.
NGX Records First Loss Under Tinubu as Investors Liquidate Stocks for Cash
By Dipo Olowookere
The Nigerian Exchange (NGX) Limited recorded its first loss under the administration of President Bola Tinubu on Monday, June 2023, a week after he assumed office.
On the first trading session of his government, the local stock market jumped by 5.22 per cent as investors embraced his policy direction, especially with the promise of unifying the exchange rates and subsidy removal.
However, the latter seems to be his first real test as the labour unions in the country are preparing for a showdown with him from Wednesday unless he reverts the pump price to N185 per litre from N500 per litre.
With the meeting between labour unions and the federal government on Sunday ending in another deadline, the equity market went into profit-taking yesterday, as investors liquidated their stocks for cash.
This marginally sank the NGX by 0.02 per cent at the close of transactions, with the All-Share Index (ASI) down by 16.11 points to 55,806.71 points from 55,822.82 points, and the market capitalisation down by N9 billion to N30.387 trillion from N30.396 trillion.
The loss was mainly orchestrated by the industrial goods sector, which shed 0.01 per cent, offsetting the gains reported by the others.
The sustained buying pressure on energy stocks left the index higher by 2.55 per cent, the insurance sector rose by 1.31 per cent, the banking index improved by 0.27 per cent, and the consumer goods counter improved by 0.06 per cent.
Business Post reports that the market breadth index was bearish on Monday, with 27 price losers and 26 price gainers, indicating a weak investor sentiment.
John Holt was the worst-performing stock after it lost 9.95 per cent to trade at N1.72, Courteville depreciated by 9.80 per cent to 46 Kobo, Chams fell by 9.76 per cent to 37 Kobo, Coronation Insurance went down by 8.70 per cent to 42 Kobo, and Academy Press dropped 7.89 per cent to N1.75.
The best-performing equities were Omatek and NEM Insurance, after they increased by 10.00 per cent each to close at 22 Kobo and N5.50, respectively. Conoil gained 9.94 per cent to finish at N76.85, MRS Oil rose by 9.94 per cent to N54.20, and Eterna jumped by 9.73 per cent to N10.15.
The activity chart was mixed on the first trading session of the week after the trading value expanded by 224.59 per cent to N19.8 billion from N6.1 billion, the trading volume decreased by 18.87 per cent to 369.8 million units from 455.8 million units, and the number of deals shrank by 316 per cent to 7,221 deals from 7,457 deals.
Geregu Power topped the chart for selling 52.5 million shares valued at N16.4 billion, NPF Microfinance Bank traded 50.0 million stocks worth N90.0 million, Access Holdings transacted 46.2 million equities valued at N573.6 million, Zenith Bank traded 28.8 million shares worth N800.6 million, and UBA sold 16.3 million equities valued at N151.7 million.
Karekezi Makes Case for Nigeria's Agro Insurance Industry
By Adedapo Adesanya
The group managing director of Africa Re., Mr Corneille Karekezi, has pointed out that Nigeria remains a market filled with potential to do well regarding agro insurance, but farmers remain not fully integrated into the formal sector.
In an interview published by the African Insurance Organisation (AIO), he said that despite the economic importance of the agricultural sector to many countries, agricultural insurance markets are still at a very early stage of development in Africa, drawing examples from South Africa and Nigeria.
Agricultural insurance premiums in Africa are estimated to be less than 0.7 per cent of the world's total.
He said, "The markets in southern Africa have developed well, partly because of the different structures of the agricultural sector, which tends to be dominated by large commercial farms.
"Not only have good risk management structures developed here, but market-oriented and modern practices are also applied."
"In West African countries such as Nigeria, on the other hand, we see rather small farms and many subsistence farmers, particularly farms which are not yet fully integrated with the formal financial system.
"Nevertheless, we see enormous growth opportunities here, closely linked to the high economic importance of the agricultural sector. The resilience of this sector, which employs a large proportion of the population and is a major contributor to economic growth, urgently needs to be strengthened," he stated.
Mr Karekezi further said, "With very few exceptions, the experience to date has been disappointing: agricultural insurance penetration is still very low, and key performance indicators such as premium income, accumulated sums insured, and the achievement of risk-adjusted premiums are at unsatisfactory levels.
"This suggests the need for greater government support to ensure, for example, that smallholders can access and afford insurance products. First, however, government awareness and institutional capacity must be strengthened."
Another major problem that will take years to overcome is Africa's insufficient availability of agricultural underwriters.
Speaking on regulations, he noted that stakeholders should understand whether regulators want to limit themselves to regulation and supervision or also play an active and important role in market development.
"If this insurance market development mandate to regulators does not exist in a country or is considered less important, regulators will not feel empowered to contribute to the sustainable development of robust insurance markets actively, even though they could be powerful and influential stakeholders.
"Political will is, therefore, the key factor in achieving change and improving conditions. In this context, we would like to mention as an example the Moroccan regulator (Insurance and Social Security Supervisory Authority [ACAPS]), which is playing a very active and successful role in market development."
Latest News on Business Post