Financial Industry Players Must Collaborate to Satisfy Customers Needs
By Aduragbemi Omiyale
The Managing Director of Interswitch Purepay, Mr Akeem Lawal, has called on critical players in the Nigerian financial service industry to put heads together to provide innovative solutions and unique offerings to customers.
According to him, customers deserve the best from financial industry players like banks, telecommunications companies and financial technology (fintech) firms in order to meet the 95 per cent financial inclusion target by 2024.
Mr Lawal, who delivered a presentation at the recently-concluded Nigerian Fintech Forum at the Civic Centre, Lagos, stated that the partnership will accelerate growth and deepen financial inclusion in the country.
He said despite the growth of the financial sector, customers are yearning for more innovative and seamless payment solutions, which must be designed to meet their needs strengthen the financial industry.
The tech expert said at the event themed Building Partnership for Growth, Exploring the Intersection of Banks, Telcos and Fintech Companies that the Nigeria financial industry has evolved tremendously over the years with customers transitioning from banking halls transactions to adopting digital payment services.
"As headline platinum sponsor, we are delighted to be sponsoring the Nigeria Fintech Forum because we believe that a platform like this will provide the opportunity for critical stakeholders in the financial industry to engage and proffer solutions that will consequently drive the growth of the financial Industry.
"At Interswitch, we will continue to design tailor-made solutions that speak to the need of every customer. Therefore, it is important for players in the financial industry, including the banks, telcos and fintechs to leverage collaboration to provide innovative and seamless solutions to customers. This is the only way we can meet the 95% financial inclusion target by 2024," Mr Lawal stated.
Speaking during the panel session tagged Regulating Nigeria's Fintech Industry, Building Investors Confidence Without Stifling Growth, another speaker, Mr Tyoyila Aga, who is Group Head, Financial Services Business at Interswitch, said it was important that players in the industry collaborate with regulators, keep abreast of new regulations and help strengthen compliance levels to grow the financial industry.
"At Interswitch, our approach to regulators is to work in harmonious ways with them and that is what we have been doing for two decades. This has helped us to understand regulations better and we urge other players to do same to grow the industry," Mr Aga said.
NASD OTC Market Remains in Bearish Territory With 0.01% Loss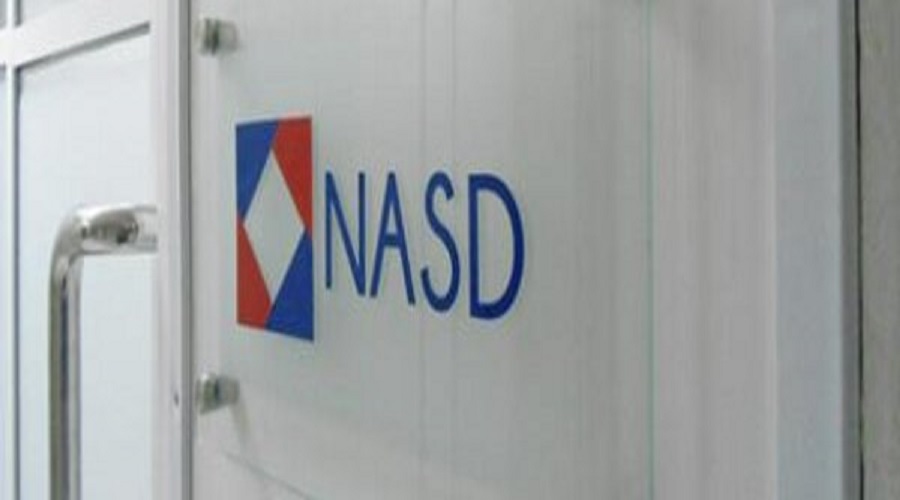 By Adedapo Adesanya
The NASD Over-the-counter (OTC) Securities Exchange recorded a 0.01 per cent fall on Friday, September 23, as it dropped for the fourth straight day. This further dampened investors' confidence.
In the session, the bourse, which admits unlisted securities, recorded the decline following a loss recorded by Food Concepts Plc as the company saw its equity value drop 1 Kobo or 1.1 per cent to sell at 90 Kobo per unit versus the previous day's 91 Kobo per unit.
As a result, the market capitalisation of the NASD OTC exchange went south by N60 million to close at N952.51 billion compared with Thursday's N952.57 billion.
Also, the NASD Unlisted Securities Index (NSI) dropped 0.05 points to finish at 723.56 points, in contrast to the preceding session's 723.61 points.
Friday's market data revealed that there was a slump in the units of securities exchanged by investors by 4.4 per cent to 60,420 units from the 63,219 units traded a day earlier.
The value of securities traded amounted to N57,125.00, 99.3 per cent lower than the N8.4 million achieved a day earlier, while the number of deals carried out during the session went down by 28.57 per cent to five deals from the seven deals carried out on Thursday.
AG Mortgage Bank Plc finished the session as the most traded stock by volume on a year-to-date basis with the sale of 2.3 billion units worth N1.2 billion, Central Securities Clearing Systems (CSCS) Plc also retained the second spot with the sale of 687.6 million units valued at N14.3 billion, while Mixta Real Estate Plc was in third place for trading 178.1 million units valued at N313.4 million.
Also, CSCS Plc maintained its position as the most active stock by value on a year-to-date basis with a turnover of 687.6 million units valued at N14.3 billion, VFD Group Plc was in second place with 27.7 million units worth N7.4 billion, while FrieslandCampina WAMCO Nigeria Plc retained the third place with the sale of 14.3 million units valued at N1.7 billion.
Naira Crashes to N720/$1 at Black Market, N738/$1 at P2P, Trades N436.33/$1 at I&E
By Adedapo Adesanya
The exchange rate of the Naira to the United States Dollar moved in different directions on Friday, depreciating in the black market and the Peer-to-Peer (P2P) segments of the foreign exchange market and gaining in the Investors and Exporters (I&E) window.
In the P2P category, the local currency declined by N13 against the greenback to sell at N738/$1 compared with the preceding session's N725/$1, and in the black market, it lost N7 to trade at N720/$1 in contrast to Thursday's value of N713/$1.
However, in the spot market, the domestic currency appreciated against the American currency by 17 Kobo or 0.04 per cent to close at N436.33/$1 in contrast to the previous day's N436.50/$1.
Data from the FMDQ Securities Exchange indicated that the turnover for the session increased slightly by $4.37 million or 4.3 per cent to $106.11 million from $101.74 million.
In the interbank segment, the value of the Naira to the Pound Sterling remained unchanged at N487.99/£1 and against the Euro, the local currency also traded flat at N425.66/€1.
In the digital currency market, it was a mixture of ups, downs and flats, with Dogecoin (DOGE) recording an 8.1 per cent rise to trade at $0.0657.
Solana (SOL) appreciated by 6.9 per cent to $34.16, Litecoin (LTC) went up by 4.0 per cent to trade at $54.92, Binance Coin (BNB) recorded a 2.9 per cent rise to sell at $281.86 while Ethereum (ETH) saw its value go up by 1.4 per cent to sell at $1,326.76.
On the other hand, Ripple (XRP) recorded a loss of 1.8 per cent to quote at $0.4939, Bitcoin (BTC) slid by 0.2 per cent to $19,035.94, Cardano (ADA) recorded a 0.1 per cent slide to trade at $0.4599, while the US Dollar Tether (USDT) and Binance USD (BUSD) closed flat at $1.00, respectively.
Equity Market Sheds 0.33% as Investors Sell off BUA Cement, 21 Others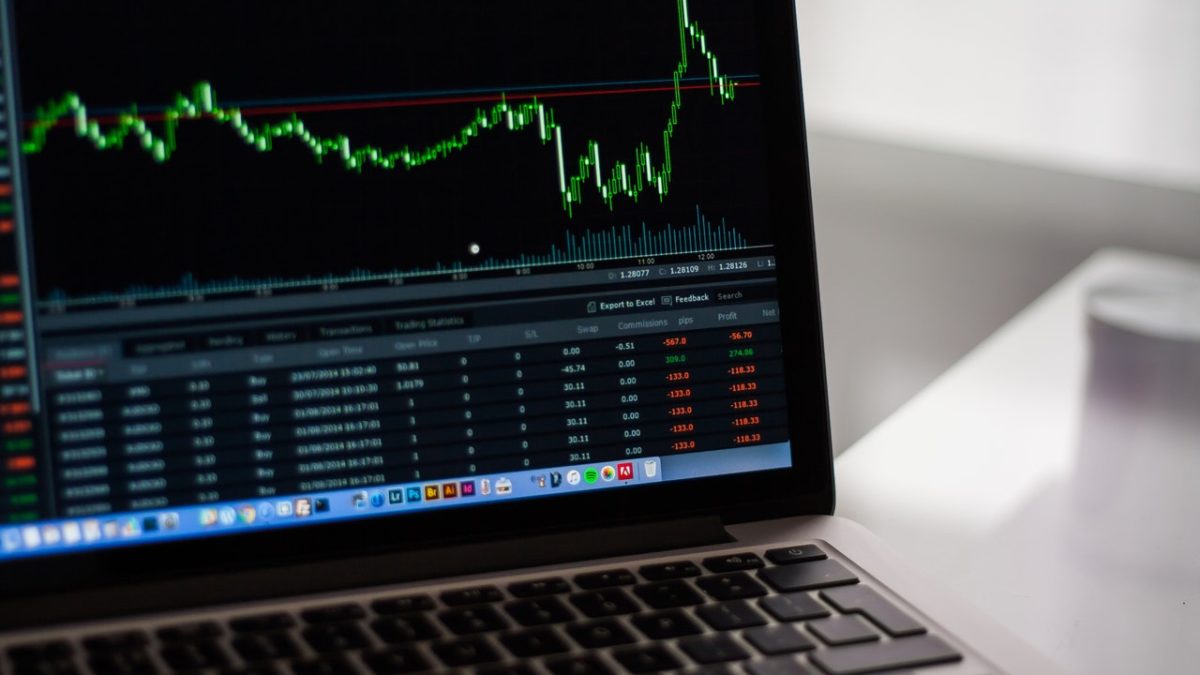 By Dipo Olowookere
Twenty-two stocks ended on the losers' chart on Friday at the Nigerian Exchange (NGX) Limited, outweighing the 11 equities that finished on the gainers' log.
The weak investor sentiment further plunged the market into the danger zone by 0.33 per cent at the close of transactions, data from the exchange indicated.
It was observed that the equity market has remained bearish despite the recent gains in banking shares. The sustained sell-offs in the industrial goods space have continued to put the bourse under pressure.
The industrial goods sector depreciated yesterday by 1.61 per cent, the insurance counter lost 0.46 per cent, the energy index declined by 0.46 per cent, while the banking and consumer goods sectors appreciated by 0.85 per cent and 0.10 per cent, respectively.
The All-Share Index (ASI) decreased at the close of business by 163.72 points to 49,026.62 points from 49,190.34 points as the market capitalisation went down by N88 billion to N26.445 trillion from N26.533 trillion.
A total of 169.2 million stocks worth N3.2 billion were transacted on Friday in 3,206 deals compared with the 126.8 million stocks worth N1.8 billion traded in 3,117 deals on Thursday, indicating an improvement in the trading volume, value and number of deals by 33.38 per cent, 79.16 per cent and 2.86 per cent, respectively.
Courteville ended the day as the busiest stock after it transacted 27.7 million units valued at N12.5 million, NGX Group traded 24.5 million units worth N417.4 million, Zenith Bank transacted 20.8 million units worth N416.8 million, Transcorp exchanged 11.2 million units valued at N11.6 million, while Jaiz Bank sold 10.9 million units for N8.7 million.
The worst-performing stock was CWG as its value depleted by 10.00 per cent to 81 Kobo, Berger Paints lost 9.85 per cent to N5.95, Eterna went down by 9.45 per cent to N5.75, Sunu Assurances declined by 8.57 per cent to 32 Kobo, while Chams dropped 6.90 per cent to 27 Kobo.
The best-performing stock yesterday was Vitafoam, which grew by 6.90 per cent to N22.45, followed by RT Briscoe, which appreciated by 6.06 per cent to 35 Kobo. Access Holdings improved by 6.02 per cent to N8.80, Cornerstone Insurance expanded by 3.70 per cent to 56 Kobo, while Fidelity Bank rose by 3.00 per cent to N3.78.
Latest News on Business Post