Guinness Reaffirms Confidence in Nigerian Economy, Denies Leaving
By Dipo Olowookere
One of the leading beer makers in the country, Guinness Nigeria Plc, has rubbished reports in the media that it plans to offload some of its assets in preparation for an alleged relocation.
In a statement on Friday, the brewer said the reports are not only false and malicious but also misleading because they are "not in tandem with our well-publicised investment and expansion drive."
Guinness Nigeria said in late 2021, it reaffirmed its long-term strategic expansion plans in Nigeria with the acquisition of an additional 25-acre commercial property in the Ogba industrial area of Lagos and that such would not have happened if it was planning to relocate from the country.
It also stressed that the commissioning of the additional production line worth $5 million at the Ogba brewery was an affirmation of its desire to serve its revered consumers and create "more job opportunities for Nigerians."
The brewery giant, therefore, reaffirmed its confidence in the Nigerian economy, promising to "remain a major player in the country by continually investing, developing capabilities, growing brands that most suit the consumers' needs; and contributing positively to lives, communities and the environment."
According to the company, the business environment in Nigeria has supported its growth trajectory as reflected in its recently-announced half-year unaudited financial result for the 6 months ended December 31, 2021, where the operating profit grew by 266 per cent to N13.6 billion.
Business Post reports that recently, there were rumours that Guinness Nigeria was putting up its Lagos facility for sale because of its alleged plan to quit the country.
The firm said this information was being "circulated by faceless persons purporting to be property agents and unfortunately being amplified by some online news media without proper checks with the management of the company."
But Guinness Nigeria has emphasised that it has no plans to exit Nigeria because "we are strong, stable, and delivering value to our esteemed stakeholders," urging its "shareholders, employees, stakeholders, and members of the public to ignore the false, malicious, and misleading publication in whatever form as it never emanated from the management of Guinness Nigeria Plc."
Absa Lauds Regulatory Framework for Trading Digital Assets in Nigeria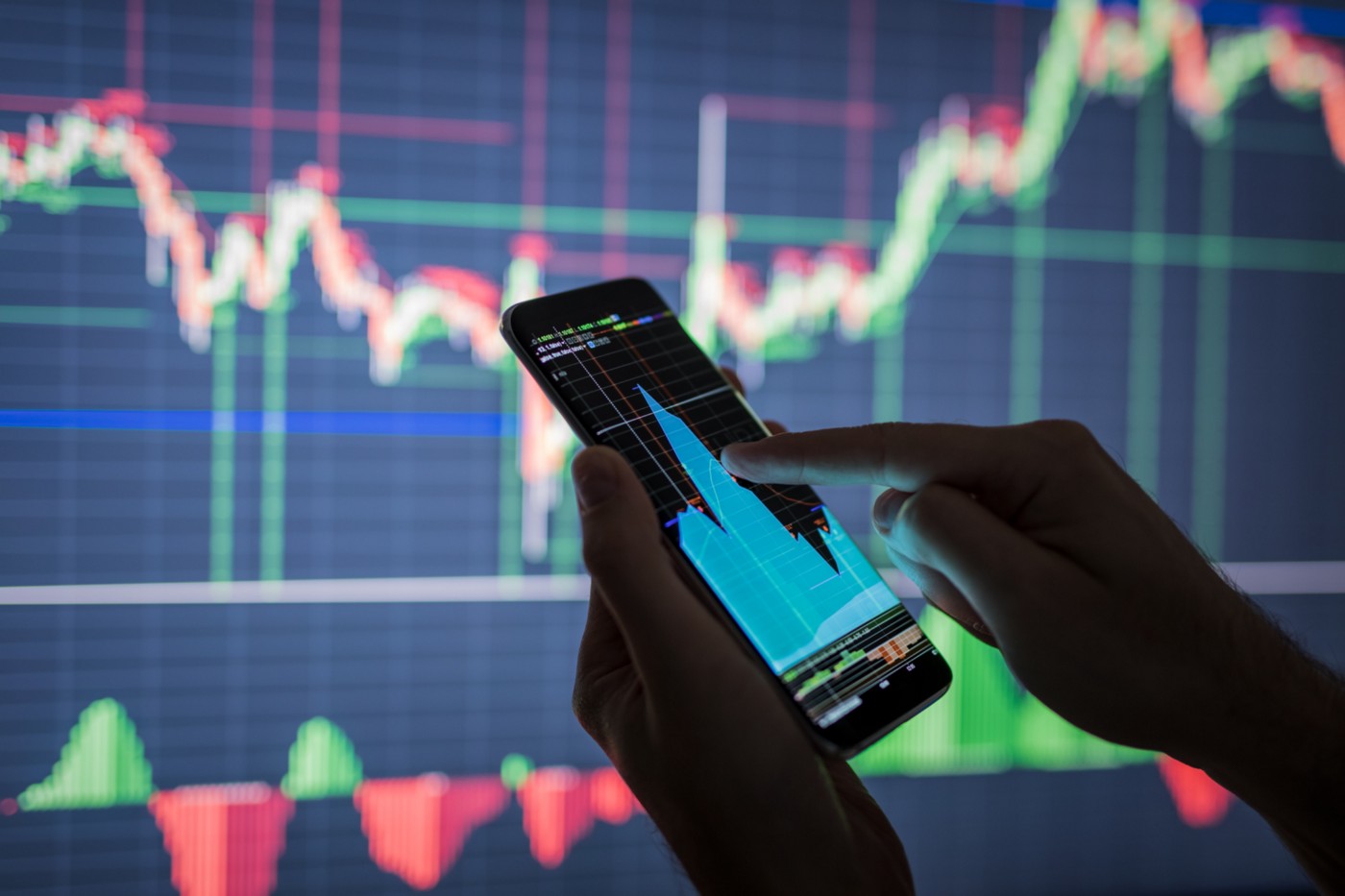 By Modupe Gbadeyanka
The decision of the Securities and Exchange Commission (SEC) to provide a regulatory framework for investing and trading digital assets, including cryptocurrencies, in Nigeria has been applauded by Absa Nigeria.
The chief executive of the leading pan-African bank, Mr Sadiq Abu, while appearing on CNBC Africa's Power Lunch Show recently, expressed optimism that this development will boost the confidence of investors in the digital assets landscape.
He particularly commended the apex regulatory agency in the country's capital market for recognising digital assets as securities and making efforts to regulate investments in the sector.
He said, "SEC decided to be proactive around cryptocurrency and digital assets. The SEC has realised that these are rightly called securities and further created a framework to bring them within the broader securities regulatory framework in Nigeria.
According to him, the SEC has also created a framework for protecting investors by requiring investments to be held by digital assets custodians and acknowledged that exchanges or platforms for trading digital assets needed to be regulated.
"There is also an overarching framework for regulating all participants that play in the digital assets space through a specialised license called Virtual Assets Services provider," Mr Abu stated.
He pointed out that a new rule stipulating tenure and other qualifications of the Chief Executive Officer and Principal Officers of Digital Assets Offering Platforms was similar to the regulations of the Central Bank of Nigeria (CBN).
According to him, this is a clear indication that the SEC and CBN worked together to develop the new framework for the operation of digital assets.
He stated, "There is clear evidence that the SEC is working hands in glove with the CBN to create a regulatory framework for the operation of digital assets and the regulation of CEOs and Principal Officers fall under the broader approved person regime of the SEC."
SEC had recently published a new guideline on Issuance, Offering Platforms and Custody of Digital Assets, fulfilling the promise it made last year to examine the digital currency to gain a better understanding and develop regulations to protect investors.
Absa, which has a strong footprint across the African continent, offers investment banking and market products through its various Nigerian registered subsidiaries, namely Absa Representative Office Nigeria Limited, Absa Capital Markets Nigeria Limited, and Absa Securities Nigeria Limited.
FG Moves to Improve Midstream, Downstream Operations
By Adedapo Adesanya
The federal government, through the Nigeria Midstream and Downstream Petroleum Regulatory Authority (NMDPRA), has disclosed plans to unveil six regulations on midstream and downstream operations.
The regulations are being put in place to bring clarity to the sector as well as improve business processes and ease of doing business in the sector.
According to the Authority Chief Executive (ACE) of NMDPRA, Mr Farouk Ahmed, in a statement after a meeting with the Independent Petroleum Producers Group (IPPG), said the regulations are gas pricing, environmental management plan, environmental remediation fund, decommissioning and abandonment, gas infrastructure fund, and natural gas pipeline tariff.
The ACE also informed that a Working Team chaired by Mr Ogbugo K. Ukoha, Executive Director, Distribution Systems, Storage & Retailing Infrastructure (DSSRI) was set up to review the draft regulations, engage and consult stakeholders for smooth implementation when released.
Mr Ahmed further stated that the Authority was working hard on reducing the sector's import dependency with more active efforts placed on local options.
"One of our key concerns is boosting local refining. Dangote and BUA refineries are coming on board; however, we want to see more companies investing in refineries so we can stop the importation of refined petroleum products, save our foreign earnings, create jobs and add value to the economy," he explained.
The NMDPRA boss noted and commended the gradual growth of indigenous players in local exploration and production of petroleum products. He assured of the organisation's commitment to making the business climate in the midstream and downstream conducive for local and foreign investment to thrive.
On his part, the IPPG Chairman, Mr Abdulrazaq Isa had said that the IPPG was an association of 25 indigenous Exploration and Production (E&P) companies with the vision to promote the continued development of the Nigerian Petroleum Industry for the benefit of industry stakeholders and the nation.
Mr Isa noted that timely communication with industry players was important at this time when the agency was going through a transition period, calling on NMDPRA to, as a matter of urgency, enact regulations on tariffs, domestic gas and clear license issuance modalities amongst others.
NNPC, Sahara Group Invest $300m to 'Circulate' Clean Energy in Africa
By Adedapo Adesanya
The Nigerian National Petroleum Company Limited (NNPC) and leading energy and infrastructure conglomerate, Sahara Group, have taken delivery of two 23,000 CBM Liquefied Petroleum Gas (LPG) vessels.
The delivery happened on Monday at the Hyundai MIPO Shipyard in Ulsan, South Korea, with plans to add 10 vessels in 10 years to enhance Africa's transition to cleaner fuels.
The new vessels, MT BARUMK and MT SAPET have increased NNPC and Sahara Group's joint venture investment to over $300 million, approaching the JV's $1 billion gas infrastructure commitment by 2026.
The fleet previously comprised MT Sahara Gas and MT Africa Gas. All four vessels were built by Hyundai MIPO Dockyard, a foremost global manufacturer of mid-sized carriers.
WAGL Energy Limited, the JV company between NNPC and Oceanbed (a Sahara Group Company) is driving NNPC's five-year $1 billion investment plan announced in 2021 to accelerate the decade of Gas and Energy transition agenda over the period.
Speaking on this, NNPC's GMD, Mr Mele Kyari disclosed that the order of three additional new vessels was being finalised, adding that "we have a target of delivering 10 vessels over the next 10 years. The NNPC and our partners stand out with integrity in our energy transition quest and our commitment to environmental sustainability is unwavering."
MT BARUMK and MT SAPET are WAGL and Sahara Group's injections into the JV. WAGL is shoring up its gas fleet and terminal infrastructure, while Sahara Group continues to make remarkable progress in the construction of over 120,000 metric tonnes of storage facilities in 11 African countries, including Nigeria, Senegal, Ghana, Cote d'Ivoire, Tanzania, and Zambia, among others.
Mr Kyari also said the vessels were critical to driving the Federal Government's commitment to the domestication of gas in Nigeria through several initiatives and increasing seamless supply in compliance with the mandate of President Muhammad Buhari.
The initiatives –  the LPG Penetration Framework and LPG Expansion Plan are geared towards encouraging the use of gas in households, power Generation, auto-gas and industrial applications in order to attain 5 Million Metric tonnes of LPG consumption by 2025.
"This is another epoch-making achievement for the NNPC and Sahara Group, and we remain firmly committed to delivering more formidable gas projects for the benefit of Nigeria and the entire sub-region," Mr Kyari said.
On his part, Mr Temitope Shonubi, Executive Director, Sahara Group, said: "WAGL has successfully operated two mid-sized LPG Carriers MT Africa Gas and MT Sahara Gas in the region in keeping with global standards, delivering over 6 million CBM of LPG across West Africa. With the new vessels, we are set to promote and lead Africa's march towards energy transition."
Mr Ali Magashi, Nigeria's Ambassador to South Korea who represented the Federal Government, noted that President Muhammad Buhari deserved commendation for the Petroleum Industry Act (PIA) which he said would reposition the NNPC to explore more projects with partners like Sahara Group.
BARUMK was derived from the combination of the name and initials of the late NNPC GMD, Dr Maikanti K. Baru, in fond memory of his immense support for the Gas development in Nigeria. "SAPET" is named after the Sahara – Petroci (the Ivorian National Oil Company) JV LPG Company (SAPET Energy SA.), currently constructing phase one of a 12,000MT LPG storage facility in Abidjan, with expansion plans to achieve 30,000MT in phase two. The JV emerged from WAGL's trading relationship with PETROCI, dating back to 2014.
LPG is the fastest-growing petroleum product in sub-Sahara Africa over the last decade, with forecasts indicating that LPG will grow at a 7 per cent Compound Annual Growth Rate (CAGR) over the next 15 years.
Increased uptake of LPG will reduce net Green House Gas (GHG) emissions and pressure on forest reserves, thereby increasing environmental sustainability.
Latest News on Business Post