How Jumia's Collateral-free Loans Helped My Business—Akinsanya
By Modupe Gbadeyanka
An entrepreneur, Ms Jumoke Akinsanya, has narrated how the collateral-free loans she obtained from an e-commerce giant, Jumia, influenced the expansion of her business.
Ms Akinsanya, the owner of Deeski.com who also sells groceries and home essentials on Jumia, disclosed that the platform has helped her company achieve a lot in the last five years.
According to her, she now has an opportunity for direct access to big companies, facilitated bulk purchase, and improved her business workforce from six to 12.
Business Post reports that Jumia lending is a small business loan open to sellers on the Jumia platforms to help grow and expand their businesses.
While speaking on the benefits of the initiative, Ms Akinsanya said the loan application process is fast, straightforward and convenient as it only takes less than 24 hours and the latest 48 hours to get the loan.
"My first application was the quickest of it. I just saw the loan application popup that I was qualified to get a loan on Jumia.
"I did it on a Saturday, and by Monday morning I got a call, and before the close of business on Monday I got the loan. It made me excited because I was able to get stocks instantly. I have since applied for the loan about five times.
"For me, it's very simple once you are able to provide everything they want, you get the funds. You get your loan, you use the money to process your orders, and then Jumia pays you back. They take their loan and the job is done. And if you want to renew, just apply on the platform.
"I don't think everyone selling on Jumia understands what it means to get the loan. For me, as long as you are getting the loan through the right channel and for the right purpose, it's a good deal," she said.
Speaking on the impact of the facility on her business, she said, "It has been really exciting five years selling on Jumia and with the help of Jumia, we have been able to achieve a lot of things.
"Jumia has given a lot of opportunities, but one I will like to talk about is the Jumia lending platform. It has helped us to grow in the past three years. And it's a collateral-free loan, that's the best part of it."
"I have been using the Jumia Lending platform to grow my business. In the beginning, we were doing it in bits, and a few times we were able to process our orders when we got them.
"But with Jumia lending, we've been able to buy in bulk and now have access to companies to purchase directly from them and that has helped expand our store.
"When we started, we had 300 assortments, but now we have 900. I have been able to increase my workforce as well.
"We started with six staff and we are about twelve now. Right now, we are running online but we've been able to expand our store. We don't have an open store; we prefer to run online with the help of Jumia lending platform," she added.
UPDC Declares Loss in 2020 as Revenue Declines 23%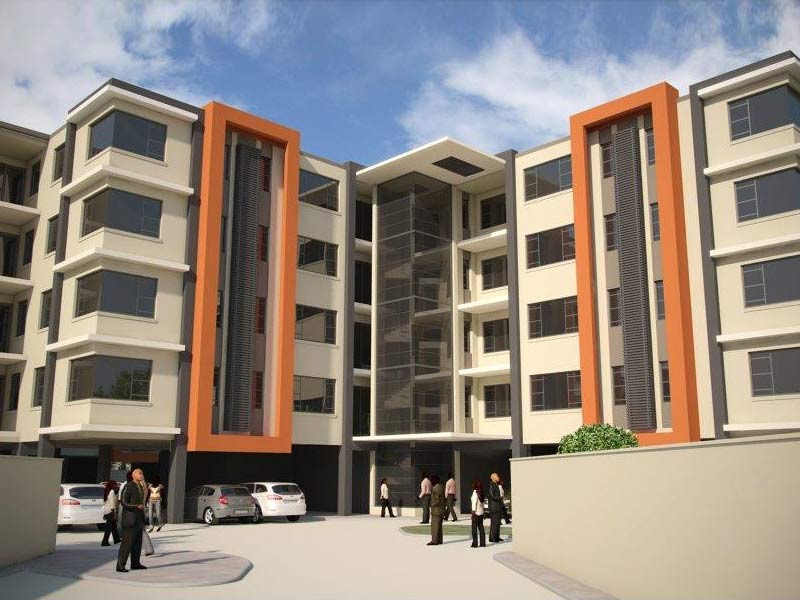 By Dipo Olowookere
All seems not to be well with UAC Nigeria Property Development Company (UPDC) Plc, going by its financial statements for the year 2020.
During the period, the revenue generated by the organisation reduced by 23 per cent to 1.7 billion from N2.2 billion as a result of the decline in the rental income and others.
The results also showed that there was a reduction in the cost of sales to N1.7 billion from N3.0 billion, leaving the organisation with a gross loss of N79.5 million, lower than a gross loss of N878.1 million a year earlier.
Also, the selling and distribution expenses reduced to N61.2 million from N104.9 million, while the administrative expenses rose to N881.5 million from N520.8 million, with the other operating income jumping to N146.6 million from N34.9 million due to the higher income earned through legal fees on disposal of UPDC REIT property, search fees, and sale of scrap items.
Business Post reports that the firm recorded an operating loss of N713.0 million better than N1.3 billion recorded in 2019, while the finance income improved by 551.9 per cent to N35.2 million from N5.4 million.
The financial results showed that the interests paid by UPDC on loans obtained amounted to N1.5 billion, lower than N2.6 billion of the preceding year, while the net finance cost stood at N1.5 billion in contrast to N2.6 billion in 2019.
With an operating loss before impairment of N3.2 billion versus N3.3 billion in 2019 and a fair value gain/(impairment of disposal group held for sale of N2.9 billion, UPDC closed the accounting year with a loss before tax of N262.7 million compared with N16.2 billion pre-tax loss in 2019, while the loss for the year was N605.9 million against N15.9 billion loss a year earlier.
In view of the performance of the company, the board did not recommend the payment of dividend to the shareholders.